Our smartphones are becoming more and more intertwined with our day-to-day lives. We depend on them heavily for a number of reasons: to contact our loved ones, stay up-to-date on current events, and keep up with one another online. One study even found that Americans check their phones an astonishing 96 times a day. That's once every 10 minutes!
Because of the evergrowing prominence of mobile tech, nonprofits would be remiss if they didn't take advantage of the platform, specifically with text-to-give fundraising.
Once the pandemic swept the globe, organizations were forced to get creative with their fundraising, and many found that text-to-give was a plausible solution. Not only is text-to-donate an engaging socially-distanced alternative to traditional fundraising, but it will continue to be valuable well beyond the pandemic.
Text-to-give fundraising allows you to reach supporters where they are and makes the giving process more convenient than ever before. Before we learn about its nuances though, let's start with a basic overview.

What is text-to-give?
Text-to-give allows nonprofits and other cause-based organizations to collect donations via text message. With the help of a text-to-give provider, anyone can donate to your organization by simply messaging a designated phone number.
Although the process varies from platform to platform, it typically requires donors to either text a dollar amount or a keyword to a specific text-to-give number. They'll then receive a confirmation text with a link where they fill out a donation form with their payment information. We'll explore this process in depth below.
You may often hear fundraisers refer to text-to-give by several different names, including:
Text-to-Donate
Text Giving
Mobile Giving
Text-to-Tithe (specific to churches)
No matter what you call it, implementing this valuable fundraising method can take your fundraising to the next level! So that you gain the necessary knowledge, we'll go over text-to-give in-depth through the following topics:
Mobile giving has been a real game-changer for nonprofit fundraising. Don't miss out on this opportunity! Ready to take a deep dive and become a text-to-give expert? Without further ado, let's get started!

The Basics of Text-to-Donate
Before you can become a text-to-give master, you need to start with the basics. Even if you're already familiar with the process, it's always a great idea to revisit the fundamentals. This way, you'll have a solid foundation of knowledge upon which to build.
How does text-to-donate work?
Mobile giving is a simple process, made even easier with the right software provider! So that you can get an idea of how it will play into your organization's fundraising, let's review a basic rundown of the average text-to-donate process:
Set up a mobile-responsive donation page.
Select a text-to-donate platform (like Donately).
Choose a keyword, receive a designated number, and share both with supporters.
Supporters will text the keyword to your text-to-donate number and receive a link.
The link will reroute them to your donation form, where they safely submit their gift.
It's as simple as that! It takes only a couple of minutes to complete, making this one of the easiest ways for donors to give. When launching a campaign, be sure to share these steps with your donors, so they won't feel intimidated by this new way to give!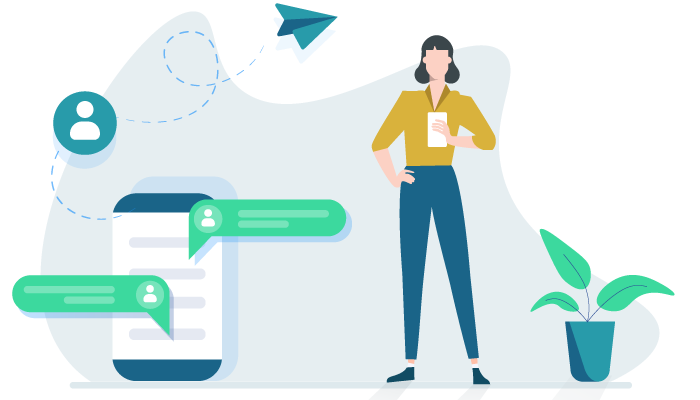 What are the benefits of text-to-donate?
Mobile giving is utilized by a range of nonprofits with varying causes, which begs the question: why does it work so well?
For one, it allows you to meet your donors where they are. As we touched on earlier, texting is now the preferred method of communication, with 81% of Americans now owning a smartphone. They can give wherever it's most convenient for them without having to wait until they have access to a desktop computer. Not only is it all conveniently done on their mobile devices, but it's also incredibly quick since they can donate with just a few taps.
You can even combine it with your events (even though most of yours are likely virtual for the time being). Use it as a form of registration or promote it to your supporters during the event itself. The possibilities are endless so long as you get creative!
In short, text-to-give is convenient, quick, and engaging for all types of donors. The speedy process keeps donors excited to give in a new way while driving them through the process in only a matter of minutes.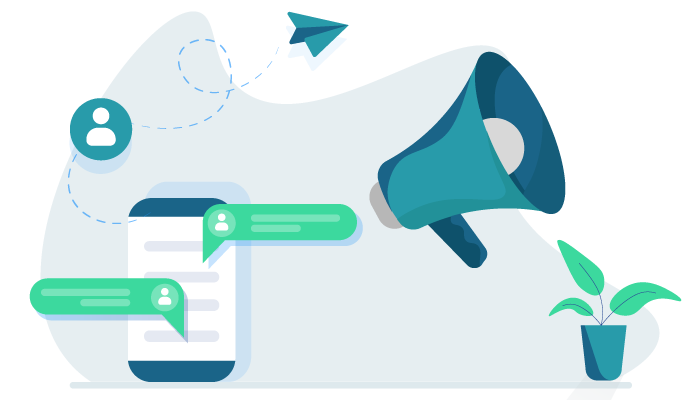 Is text-to-give safe?
While there are always risks with online transactions, the overall safety depends on the security of your text-to-donate software provider. When selecting a platform, ensure you go with one that's PCI-compliant, meaning that they follow industry protocol for protecting payment data.
Further, ensure that all payment transactions are authenticated and encrypted using secure sockets layer (SSL) technology. SSL is the standard security protocol for establishing an encrypted link between a web browser and a server.
Donately's text-to-donate tools check all of these boxes. With Stripe as a payment gateway, our payment processing is fully PCI-compliant, so your donors can be fully confident in submitting gifts via text message!
Learn more about taking end-to-end security measures with our complete donation payment processing guide.
How do you promote a text-to-donate campaign?
There's no "right" way to promote a text-to-give campaign. Rather, it all depends on your unique audience!
For the best results, take a multichannel approach by combining several marketing platforms. As you've likely had ample experience with marketing (whether digital or traditional), determine which platforms have been historically effective based on donors' interactions with your content. Then, find the perfect combination for your audience by choosing those that have yielded positive results in the past.
For instance, you may consider sharing your organization's text-to-give number and keyword across your social media posts, in your email signature, on direct mail appeals, and on your website. Spread the word far and wide about your campaign with proactive marketing, and watch the text donations roll in!
How much does text-to-give cost?
Prices vary across different platforms. Typically, it's based on a flat fee amount and the credit card's fixed processing rate, making it a cost-effective fundraising tactic for nonprofits. Your best bet is to go with an option that enables unlimited texts and keywords for a low price, like Donately!
Plus, our payment processing partners Stripe and Paypal both offer discounted processing rates for eligible organizations, so you receive the best deal possible. With our donation forms, your donors can even choose to cover this processing fee themselves instead of dipping into their donation amount!

Text-to-Give Best Practices
As with any fundraising idea, text-to-give has a plethora of best practices that will help you make the most of your campaigns. Let's explore some of our top suggestions so you can make a name for yourself in the digital giving arena.
1. Collect and analyze text donation data.
Anytime you host a new campaign, you'll be flooded with new donor information. This is especially true with text-to-give campaigns. With the number of new prospects you'll potentially reach, it's important to have a method for collecting and analyzing donor data beforehand.
Be sure to find a solution that tracks the following:
Text-giving frequency
Most active donors
Average donation size
Highest volume times
Use this data to inform your future strategies and text donation appeals. Note any apparent trends as well as shifts away from those trends, so you can determine what's working and which areas need improvement.
The right text donation software will track this data for you and compile it in a comprehensive dashboard. You'll instantly gain valuable insights into your donors and be able to adjust your strategies to maximize success.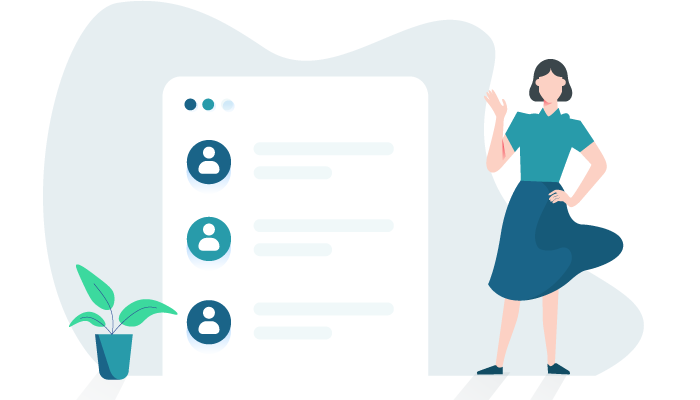 2. Coordinate a peer-to-peer fundraiser.
As we mentioned earlier, a refined marketing strategy is the key to a successful text-to-give campaign. Peer-to-peer fundraising can play into this.
Not only is a peer-to-peer campaign great for spreading the word about your cause, but it's also a great way to share your text-to-give number, too. Set up your campaign as you normally would. When your volunteer fundraisers create and share their individual giving pages, they should advertise your text-to-give number and shortcode.
Whether they put it directly on their fundraising page or simply incorporate it into their social media posts, their loved ones will likely be receptive to the idea of text donations. This makes it a great opportunity to expand beyond your current social network.
3. Keep your shortcode simple.
A complex keyword opens the door to potential misspellings and typos. Not to mention that your donors may forget it if it's too complicated. Go with something simple like your organization's name or "donate2[your organization's name]."
You may also choose to get a bit more specific and choose a keyword that conveys what the gift will support. For instance, you can choose your organization's name or even a specific project's name. This way, donors will know exactly what their gifts are going toward.
4. Incorporate text-to-give in other fundraising channels.
You know that text-to-give is a powerful fundraising strategy. But how can you make sure donors are aware of this simple and effective opportunity to support your mission? Be sure to promote your text giving number and keyword across other fundraising channels as well.

For example, consider hosting a direct mail campaign. By incorporating your shortcode and keyword into your physical mailings, you can make the most of both on- and offline fundraising strategies! You can even send out professionally-designed postcards with your mobile giving information front and center to completely bypass the issue of getting your envelope opened in the first place!
5. Offer a recurring gift option.
Recurring gifts enable you to develop a steady donation stream and enable donors to conveniently give without having to worry about resubmitting donations every month. Here are a few ways to encourage one-time text donors to make a long-term commitment to your cause:
Prominently display the recurring gift option on your mobile-responsive donation form. According to one study, only 14% of organizations feature more than one recurring gift prompt during the donation process, making it incredibly easy to overlook. Be sure to reference the opportunity again when donors press "submit."
Allow supporters to manage their own plan (including payment type, gift amount, and gift frequency) without the need for staff interference. Not only is this convenient and a strong selling point for donors, but it'll save your team time.
Thank donors after each recurring donation, not just the first. Consistently showing gratitude shows donors that their contributions matter and are making a difference. Automating this process can ensure no one gets overlooked.
Stay on top of failed payments. According to the same study above, 1 in 4 organizations doesn't reach out to win back a recurring donation when payment information is declined. Donately solves this by notifying you when this occurs, so you can promptly follow up.
A recurring gift program is an unmatched source of sustainable and predictable revenue. As such, you need to take every chance you get to market the opportunity, including your text-to-give appeals.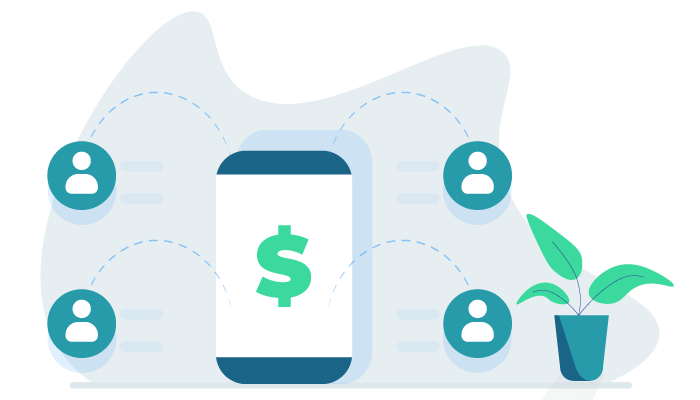 6. Incorporate matching gifts.
With the potential text giving campaigns present, you don't want to miss out on the opportunity to potentially multiply your donations! If you've spent enough time in the nonprofit fundraising space, you've probably heard about corporate giving programs. But, if you're not proactively marketing them to your donors, you're not taking full advantage of them.
To submit text donations, your donors will have to share contact data, and they may even opt to share their employer information with you. Use this as an opportunity to research their employers to see if their company offers a matching gift program. With the help of a dedicated search tool, you'll easily determine which donations are match-eligible.
Plus, if you promote matching gifts in advance, donors may consider giving even more than they originally planned. In fact, one in three donors indicates that they'd give a larger gift if a match is applied to their donation.

What to Look for in a Text-to-Give Platform
The text-to-give platform you use for your fundraiser can make or break your campaign. So that you can create the most engaging fundraiser possible, let's take a look at the tools that are imperative for mobile giving success.
A Comprehensive Text Messaging Platform
Mobile communication presents a powerful opportunity for connecting with donors on a personal level. Here's a look into what your text-to-give platform should enable you to do:
Send donors customized links to your donation page. First and foremost, your chosen platform should offer text-to-donate capabilities. All donors should have to do is send a shortcode in order to receive a link to your mobile-responsive donation page.
Increase peer-to-peer fundraising participation. Make it easier than ever to encourage volunteers to create their peer-to-peer campaign pages. Provide detailed instructions and send them to your sign-up page directly through text messages.
Disseminate important information like key initiatives and project updates. This will allow your supporters to get a peek behind the curtain and see your work in action, all through a single text!
Add images to make your outreach visually compelling. Don't just tell donors about their impact, show them! Adding images takes your appeals to the next level by helping recipients to connect with your mission.
No matter how you use text messaging, your constituents will enjoy this unique opportunity to interact with a cause they're passionate about. Whether you're looking to receive text donations or make important announcements, Donately's powerful texting technology will help you accomplish your mobile fundraising goals!
Mobile-Responsive Donation Forms
In order to pull off a text-to-give fundraiser, your donation form must be mobile responsive. Otherwise, visitors will be forced to zoom in and out to view text and will struggle to fill out the fields. This will lead to frustration and likely donation abandonment.
Donately's got you covered with our mobile responsive donation forms and pages that are designed to look great on every device. With our mobile giving technology, you can:
Fully customize your donation forms with options like recurring gifts, custom fields, and anonymous donations.
Adjust the code to tweak the form to be exactly how you want it to be, including font selection and custom thank you pages.
Offer multiple payment options so you can accept donations via credit card, bank transfer, or PayPal directly from your donation form.
Allow donors to cover the processing fee and give you 100% of their intended donation.
Your mobile giving experience rides heavily on your donation form. Don't leave it up to chance with a generic text-to-give platform. Donately enables you to create fully-customizable forms that drive donations to completion.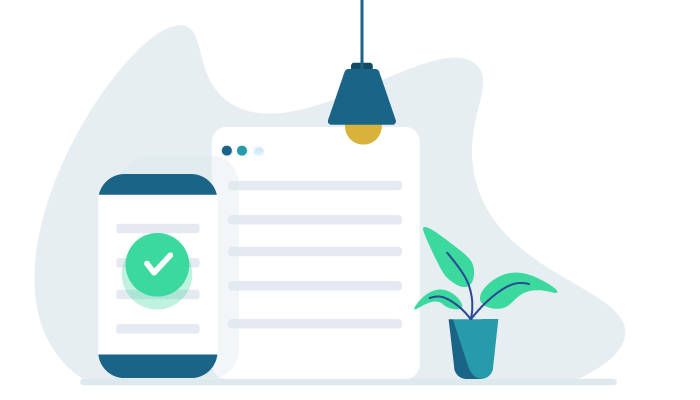 Donation Data
As we touched on earlier, donation data is an important guide when developing your campaign strategies. Some of the data your text-to-give platform should automatically gather includes average donation amount, highest volume day of the week, and popular donation amounts.
From here, your system should automatically compile all relevant giving data into a comprehensive dashboard. This will allow you to quickly review important insights, so you can refine your mobile giving strategies without spending time digging through all your donation data manually.
Takeaway: Overall, the success of your mobile fundraising rides heavily on your donation platform. Prioritizing these key functions will ensure you select an all-in-one fundraising platform with all the mobile giving tools you need for a successful text-to-give campaign.

As you can see, text-to-donate is a powerful fundraising method that many organizations have used for quite some time. If you're not already taking advantage of the opportunity, it's never too late to hop on board!
Whether you're looking for a short-term solution during COVID-19 or seeking to permanently add text-to-donate to your fundraising repertoire, mobile giving can help your organization make long-term gains in the fundraising space.
If you'd like to continue your research and set your team up for the best fundraising opportunities possible, head on over to these helpful resources: