When the topic of donation page best practices comes up, what's the first thing that comes to mind? Your nonprofit and its mission are probably among your first thoughts. But have you considered the actual design and effectiveness of your page, as well as your donation page conversion rate?
Your donation page serves several purposes for your nonprofit:
It allows your organization to raise money to fund its mission.
It offers different options for donating, if applicable.
It allows individuals to learn more about your nonprofit.
Overall, online giving has grown in recent years, including a 12.1% growth just a couple years ago. That's why it's important to incorporate donation page best practices into your nonprofit's fundraising strategy.

Now let's return to the first question we highlighted: What is the first thing that comes to mind when you think of your donation page? If you need some help coming up with ideas, we've put together this how-to guide to help you create the best page possible so that you can increase your donation page conversion rate.
We'll discuss:
Your donation page represents your organization and its content should reflect that. Are you ready to take a closer look at how to make your donation page shine? Let's get started!

---

1. Make your page easy to find.
The first step you should take when improving your donation page is making it easy to find. This might seem obvious, but if your donation page isn't clearly promoted on your organization's website, individuals won't know where they can contribute, should they decide to.
Try out these steps to make your donation page stand out:
Display a "Donate Now" button on a prominent part of your website. This should be easy to spot so donors know where they can go to contribute within seconds of your website loading.
Use a bright color to highlight the button. Shades of orange or red are good color choices that immediately catch an individual's attention.
Include calls-to-action throughout your website. Sometimes donors will still be on the fence before giving. Include some inspirational words on strategically placed CTAs inviting them to contribute and make an impact.
If your donation buttons don't stand out, you won't drive nearly as many visitors to your donation page and, as a result, increase your donation page conversion rate. Be sure that clicking the button takes individuals directly to your donation page. Keep everything simple and people will be more likely to complete the donation process.

---

2. Customize your form.
When creating your actual donation page, it's essential that you customize the form so that you can ask for the information you want to capture from your donors. By customizing each field, your donation page will reflect your organization's priorities.
Here are some tips for customizing your form:
Ask only for what you need. If you ask for too much information on the form, the individuals filling it out might ultimately abandon it. Ask only for the information you absolutely need, such as basic contact information and payment information.
Simplify the form. Don't offer too many options on the form, such as signing up to volunteer, signing up for events, and donating, because this might distract individuals from the main purpose of your form: to submit a donation.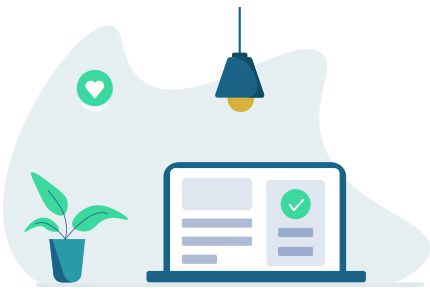 Help increase your donation page conversion rate by simplifying your donation form. Make it easier and quicker to donate by asking for only what you need, which will help donors quickly move through the process and reduce form abandonment.
Having a customizable form that you can tailor to your specific organization's needs is definitely a donation page best practice to remember.

---

3. Brand your page.
A branded donation form helps build a relationship between a nonprofit and its donors. When you establish your organization's brand and this is reflected on your donation page, you'll instill trust in your donors and create more brand awareness for yourself.
According to Network for Good, branded donation pages bring in 7x more dollars than generic donation pages.
Follow these donation page best practices to brand and design your form:
Make your branding consistent. Your donation page should be branded to your organization, but your branding should also be consistent with your marketing and other campaign materials. This way, no matter how individuals arrive at your donation page (through brochures, emails, etc.), they will already be familiar with your branding and feel confident that they're in the right place.
Use your color scheme and logo. Use a color scheme that complements your brand (though no more than 2 or 3 main colors) and be sure your logo is present on your donation page in a prominent place. This will reassure donors that they're sending their contribution directly to your nonprofit.
Use visuals. In order to capture a donor's attention, use a photo that will connect with them and reflect the purpose of your organization. Avoid generic-looking photos and aim to put a face to your work.
Optimal donation pages can go a long way, so if you work to make your branding consistent and incorporate the right amount of visuals that are reflective of your organization, you'll be more likely to have a higher donation page conversion rate. Instill trust in your donors so they feel confident that they know where their contribution is going.

---

4. Make your page mobile-responsive.
One of the most effective donation page best practices revolves around mobile-responsiveness. According to Nonprofits Source, mobile giving has increased by 205% in the past year.
This is because when your form is easily viewable from any mobile device, individuals can donate from the palm of their hand, when they're on the go, and more.
Mobile-responsive donation pages allow you to:
Make viewing your content easy. Make your content and branding easily viewable on any device. This will help individuals identify your organization right away and continue the donation process, giving your donation page conversion rate a boost.
Give donors a good experience on your page. Donors should have a positive experience when accessing your donation page. This means they shouldn't have to zoom in or out in order to place their cursor where they need to. Frustrations like these can cause them to abandon the form altogether.
Avoid worrying about poor formatting or readability. When your page is optimized for mobile, you don't have to worry about any information getting lost in the mix. Donors will be able to access your information and begin filling out the form with ease.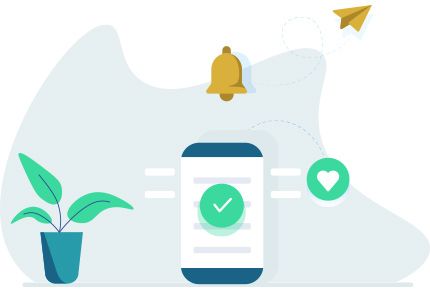 Mobile-responsiveness is important because it allows individuals to easily view your pages from any device. It can also increase the amount of donations you receive in other ways. For example, if an individual wanted to donate to your nonprofit but couldn't view your donation page on their mobile device, they might make a mental note to log onto their desktop computer later… and then forget. Or they may abandon the task altogether.
Make it easy to donate and avert all frustrations by making your donation page mobile-responsive!

---

5. Allow recurring donations.
One of the best ways to increase your donation revenue without lifting a finger is through recurring donations. Using this feature, you can give donors the flexibility to donate on a recurring basis.
According to Nonprofit Tech for Good, only 14% of organizations prompt donors to turn their one-time contribution into a recurring gift during the donation process. This is problematic for two main reasons: donors won't know they can make their gift recurring and your nonprofit could miss out on a lot of easy donation revenue.
Incorporate these best practices when offering recurring donations:
Make the recurring option clear. Offer the recurring donation option right on your donation form. You might even make it the default option.
Allow donors to manage their own giving. Donors should be able to update their information and recurring giving preferences on their own.
Acknowledge recurring gifts each time. Send personalized thank-you emails that explain how the donor's recurring contribution is making an impact.
Follow up when payments are declined. Nonprofit Tech for Good has also reported that 1 in 4 organizations don't reach out to win back a recurring donation after a credit card is changed or declined. Be sure to stay on top of this so you can quickly work to rectify the donation sequence.
Recurring donations are a great element to include on your donation page and can help maximize your donation revenue without a lot of effort on either end. By making the option clear to donors using your page and staying on top of failed payments, you'll be on your way to maximizing your donation page's efficiency.

---

6. Include compelling content.
While your donation page is primarily meant to collect contributions from donors, you should still provide some context as to where those contributions are going. The individuals who visit your donation page have likely already read content elsewhere on your website to familiarize themselves with your cause. For that reason, it's important to be concise, but still compelling.
Here are some tips to consider when writing the content on your donation page:
Include a brief "why" for your organization. If donors are still on the fence about donating, you should offer a brief but helpful explanation of how their donation will make an impact. Explain the campaign and what the donor's contribution will help accomplish.
Be urgent, but don't guilt. Be cognizant of how you bring your message across. While it's good to include a sense of urgency, try not to guilt donors or sound self-serving. For instance, you can say something like, "Your contribution to [organization] directly helps us to [do an action] and benefits [beneficiaries] worldwide."
Include suggested donation amounts. Suggested donation amounts (in addition to custom donation amounts) work because people have a tendency to give closer to the suggested value than they might have otherwise. Typical suggested donation amounts are between $25 and $50.
Being compelling but brief will go a long way on your donation page. You want to remind donors why they're on the page in the first place, but you don't want to overwhelm them with too much information that will drive them away from the page. Show a sense of urgency and demonstrate how their contributions will impact your mission, and you'll be on your way to securing more donations!

---

7. Prioritize donation page optimization.
Donation page optimization is the process of making your page effective and efficient for your organization, the donors using it, and the search engine crawling it.
It's easy to get lost in creating content for your page and forget to optimize it for ease-of-use. However, a positive donation page experience dramatically increases the likelihood a donor will complete their transaction.
With the help of optimization tools such as Google Analytics, Google Optimize, and Pixel, you'll be able to test the optimization of your page. Then, you simply make the changes the tools suggest!
Follow these best practices when doing so:
Capitalize on integrations. Some donation page software solutions (such as Donately) offer comprehensive integrations with key optimization tools. Choose a solution with these connections for easy testing.
Test your images. Is the load speed of your page being hindered by large images? That wait time can lead to a negative giving experience for donors.
Use a straightforward structure. A clear structure helps both users and search engines navigate your page and access the most vital information— how to donate.
Keep it simple. Avoid extraneous information and load-time-consuming graphics that will clutter the page and decrease the quality of the user experience.
Prioritizing donation page optimization will go a long way in increasing your page's conversion rate. With the help of online optimization tools, you'll be well on your way to an efficient site in no time.
---

8. Explore other examples of donation pages.
Still need some inspiration? A great way to continue your research is to observe successful donation page examples. We've compiled some of these below that can serve as helpful guidelines as you revamp or create your page.
The Vertile Foundation
The Vertile Foundation is a great donation page example and has been successful for several reasons:
It offers suggested donation amounts.
It offers the option to make the donation recurring.
It's branded to the organization and represents the beneficiaries through great photos.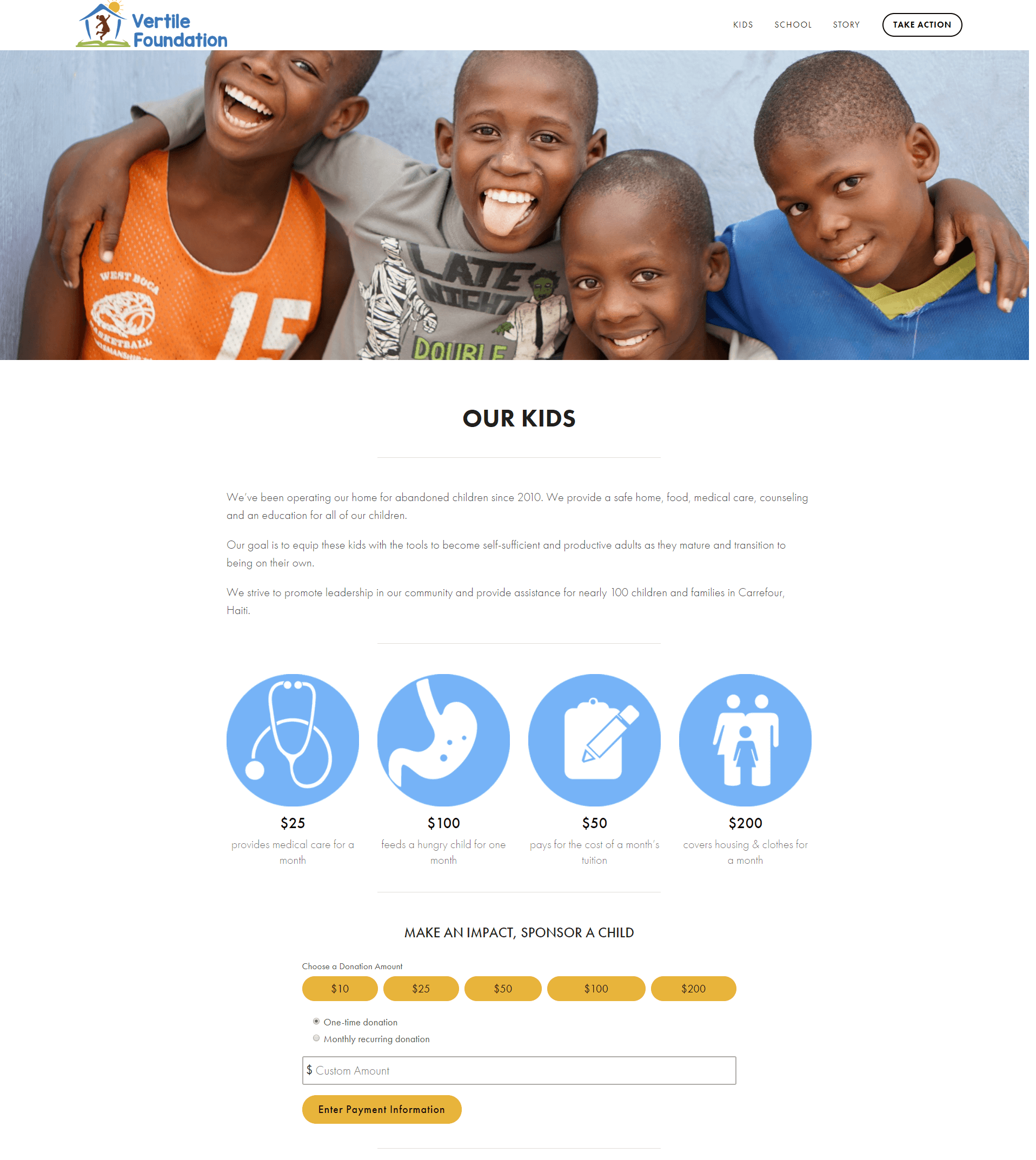 This donation page allows flexibility in donating and is simple in appearance, while still collecting the information needed to complete the donation process.
Working in the Schools (WITS) Chicago
WITS is another excellent donation page example because:
It's branded to their organization.
It uses one background photo that reflects their mission while not distracting from other elements on the page.
It offers the option to make the donation recurring or one-time only.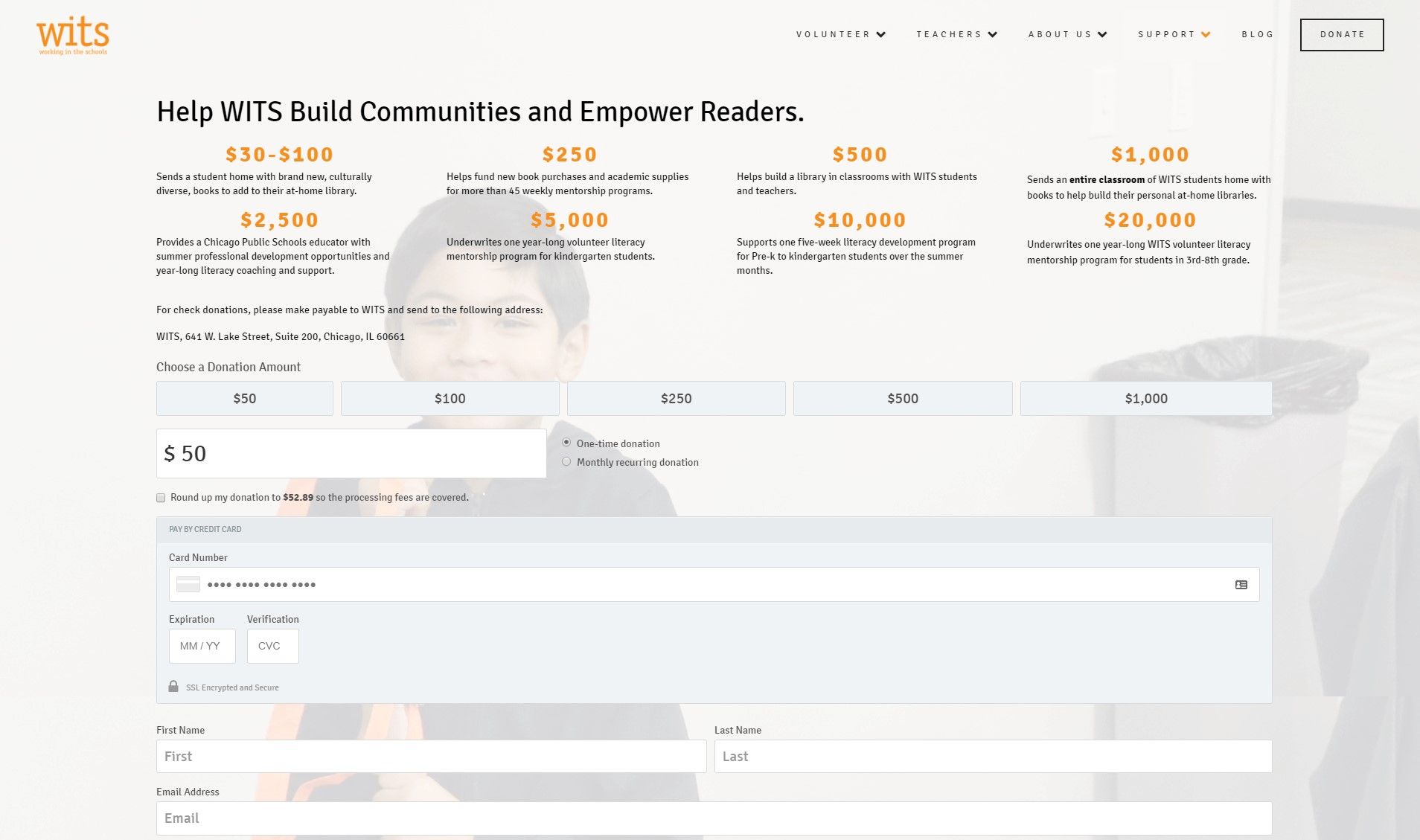 This donation page is straightforward to use and embedded directly into the website, maintaining its branding and instilling trust in the donors. By using a form that offers all of these capabilities, WITS will be able to continue its operations and work toward its mission.
Day One
Day One is another wonderful donation page example because:
It demonstrates the organization's impact using an illustrative photo.
It explains what each level of donations will go toward.
It asks only for necessary information from the donor.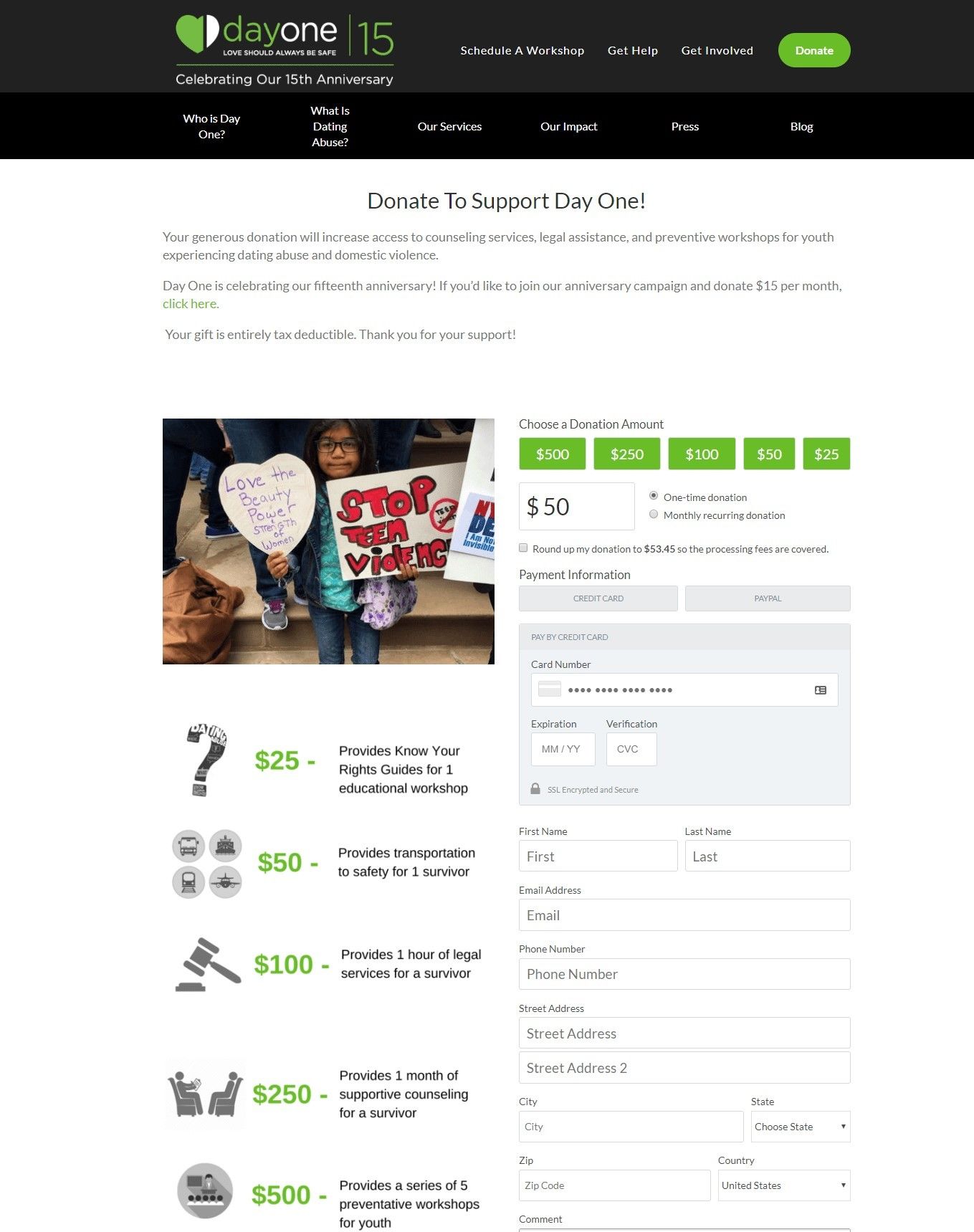 This donation page is embedded directly into the nonprofit's website and features a great design that will appeal to donors and make it easy for them to give.

Implementing these donation page best practices doesn't have to be a chore. If you use the right tools and think about how you want to phrase your content, you'll be well on your way to securing the donations you need and engaging donors through your donation page.
Try out these strategies and keep working toward your mission!
If you're looking for additional information on donation pages and campaigns, check out the resources below: