When you think of nonprofit donation processing, you probably think of the fuel that drives your organization— regular donations from supporters. However, payment processing affects many other everyday aspects of nonprofit organizations' operations.

Collecting donor contributions and membership fees, selling merchandise, coordinating event tickets— all of these processes are directly affected by nonprofit payment processing! Essentially, all functions within your nonprofit that involve funds entering your merchant account are handled through your donation processing procedures.
It's absolutely essential that you not only understand the basics of nonprofit donation processing, but also that you use that knowledge to create optimized donation pages and processes for your organization.
Through this guide, we'll explore:
Read on for a complete breakdown of nonprofit donation processing.


Nonprofit Donation Processing: Understanding the Basics
By this point, you've probably become an expert at inspiring donors to give to your cause. However, being a master fundraiser is only one part of the equation! Once the donations start coming in, it's time to process them securely and efficiently.
What is nonprofit donation processing?
Put simply, nonprofit payment processing describes all of the procedures involved in managing an online giving transaction. These procedures span from when a donor's financial information is first collected to when that information is translated into a donation and deposited into an organization's merchant account.
There are two tools that work hand-in-hand to facilitate these processes: an online donation tool and a payment processor.
Before breaking down the steps in nonprofit donation processing, there are a few payment processing terms that will help you understand the procedure:
Merchant Account: your organization's bank account, set up to collect online donations.
Card Association: a group of banks that sets the terms facilitating all card transactions. Some common examples are Visa, Mastercard and American Express.
ACH Debit Payments: automated clearing house payments, which allow donors to give directly from their debit account. These are most often in the form of an "e-check."
Third-Party Processor: the software tool used by your organization to send payment requests.
Payment Gateway: a method practiced by payment processors that protect donors' credit/debit card information.
Aggregator: a company that processes transactions on behalf of smaller businesses, such as Paypal or Stripe.
Payment-enabled software: a donation collection software that can send requests through its own payment processor to the card association.
With those terms in mind, read on for a step-by-step breakdown of nonprofit donation processing.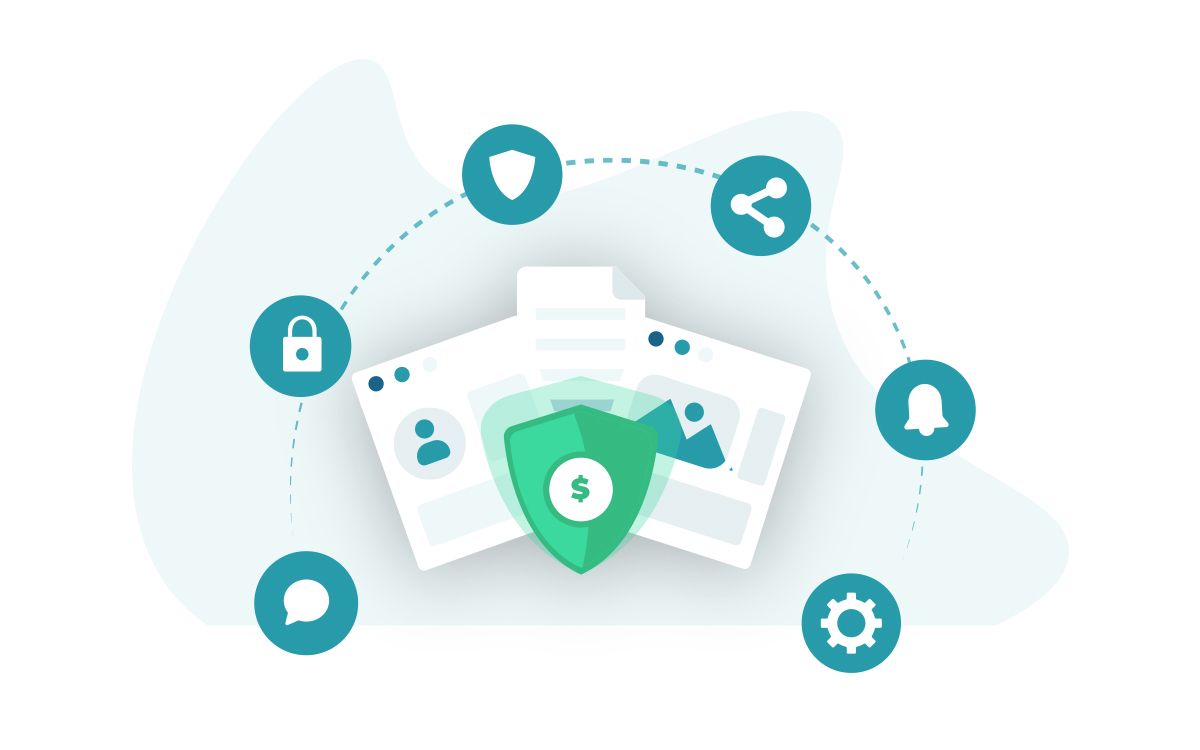 How does payment processing for nonprofits work?
You probably already have some familiarity with the donor-facing aspects of nonprofit donation processing, whether that's soliciting donations or optimizing your giving page for the best results. Understanding the back-end processes will help you get a complete view of your nonprofit's fundraising efforts, though.
Check out the steps to nonprofit donation processing:
A donor makes a donation for a certain amount, using a credit/debit card or e-check entered through your online donation page.
The donation enters your payment processor's payment gateway, initiating a series of back-end activities.
You payment processor communicates this transaction to the card association that issued the card to your donor. The card association then sends this information to the bank that manages the donor's funds.
The bank evaluates the donor's account, determining whether the account holds sufficient funds/has a high enough credit limit to accommodate the donation.
After approving or denying the donation, the bank sends this information back to the card association which then transmits it to you.
If approved, the payment is taken from the cardholder's account and deposited into your organization's merchant account.
This process differs slightly between ACH payments, which function as a direct deposit from the donor's bank account to your nonprofit's account, and credit/debit transactions. Generally, it's a simpler process for ACH payments as card associations are not involved.
Further, for card transactions, most payment processors charge a flat rate for the payment processing costs plus a percentage to cover the card processing. In contrast, ACH payments usually only cost the flat rate for payment processing with no card processing charges.
Why do you need to understand nonprofit payment processing?
It's not difficult to understand why your donor-facing processes, such as your donation landing page, need to be optimized. You want to make sure donors have a positive experience once they choose to engage with your organization!
While it may not seem as clearly evident, it's just as important— if not more— that you have a donation tool with the right payment processing procedures.
There are quite a few factors affected by your choice of donation tool and payment processor:
Your nonprofits ability to accept any digital donations.
The handling of donor's financial information.
The payment processing fee paid by your organization.
The ability to use major payment aggregators, depending on the integration capabilities of your donation software.
Your nonprofit depends on payment processing to manage all digital financial transactions. Understanding these processes, and choosing the right tools for the job, allows you to ensure donations are being processed securely and effectively.


What Donation Processing Features Should Your Nonprofit Look For in a Donation Tool?
Now that you have a better understanding of nonprofit payment processing, you can start searching for the best donation processing tools for your organization. When doing so, you should look for donation processing tools with a few helpful features:
Created with nonprofits in mind
Flexible payment processing options
Simple setup
Low operational costs
Secure data handling with easily generated reports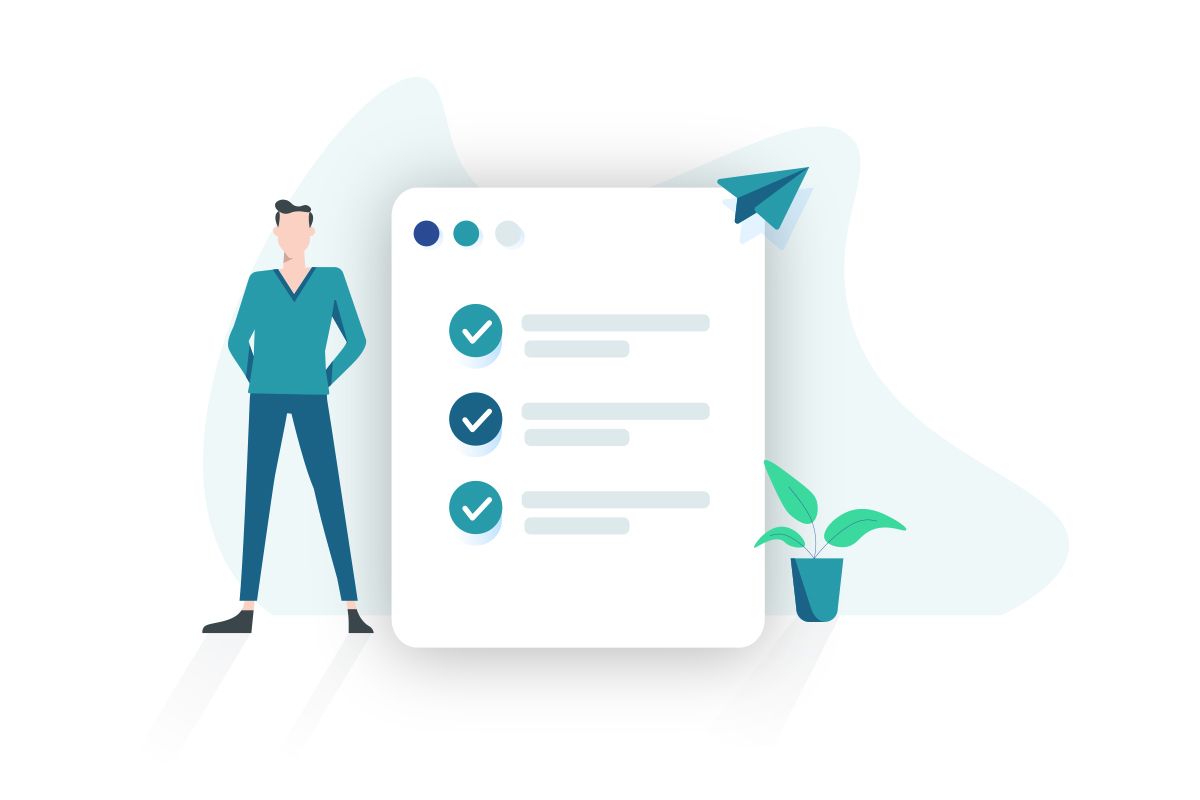 Follow along for a closer look at each feature.
Created with nonprofits in mind
Instead of choosing an online donation tool made for just any organization, you should choose one that's been specifically created for nonprofit work. In doing this, you will have a better customer service experience (working with a platform that is familiar with the nonprofit sector) and be able to focus on keeping your mission front-and-center.
Flexible payment processing options
You'll want fundraising software that allows for easy integration with major payment processing companies and aggregators, such as Paypal and Stripe. This adds authority to your giving page through using trusted payment processing systems while also saving your donor's time by keeping track of their financial information for future donations.
Further, if you choose a fundraising software that offers a variety of options for payment processing integrations, you're sure to find the perfect configuration for your organization's needs.
Simple setup
An online donation platform that offers integrations with major payment processing companies should then allow you to create a giving form directly with that processor and embed it on your website.
Setting up your processing functions in this manner allows for a few key features of your online donation platform to shine through (such as donation forms seamlessly branded to your organization and customized for your needs) as well as your payment processor (secure and efficient handling of financial information).
Low operational costs
Just as with an in-store transaction, every donation that you process comes with a payment processing fee. Each payment processor has a different rate, so you'll want to be mindful of your options when choosing one. Further, some digital fundraising platforms allow you to pass this cost to donors with the option to round up their donation to cover this processing fee.
Secure data handling with easily generated reports
A fundraising software that offers both secure storage of donor data and readily-available donor insights allows you to gather valuable information on your base almost immediately.
Choosing an online fundraising software with the above features will automatically, drastically expand your nonprofit's digital fundraising abilities. For more information on digital fundraising, check out Donately's guide to donation page best practices.


Payment Processing for Nonprofits: Key Takeaways
If you've made it this far, you might be hitting information overload. If you're feeling overwhelmed, don't fret! There are a few key points to take away from this piece, and you can check them out below.
Do you need donation processing tools or payment processors?
Yes, you will typically need both.
Donation processing tools, generally, help your organization collect online donations from contributors. Most often in the form of a donation page through which your supporters can give, online donation tools facilitate the donor-facing aspect of the donation process.
In contrast, payment processing tools handle the behind-the-scenes functions of donation collection. Working in conjunction with your donation processing tool, a payment processor works to capture your donor's financial information and converts that information into a donation for your organization.
Both of these tools work together to manage the full scope of your online donation collection, and both are crucial for your nonprofit to raise funds digitally.
They are typically two separate services or tools that will need to work together to support your fundraising operations, but there are a few donation tools out there with their own built-in payment processing capabilities.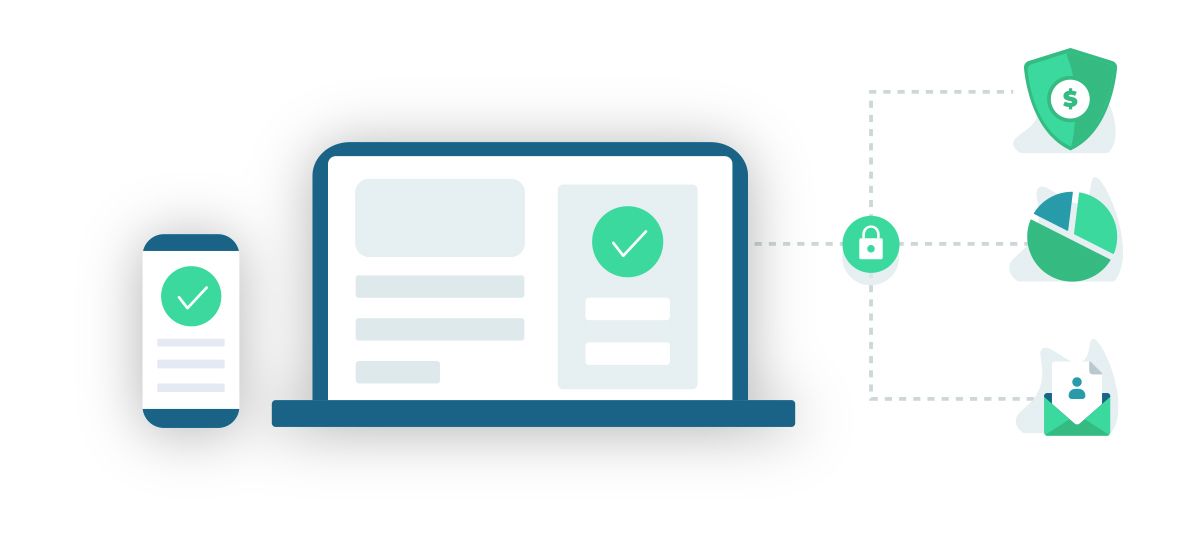 Why should your nonprofit use integrated donation processing systems?
Integrated donation processing systems, in this instance, refers to online donation tools that allow easy configuration with leading processing services.
You might be wondering why you should use an online donation tool that integrates with major payment processors, rather than just bypassing this tool and working directly with a payment processor yourself.
Well, the answer is simple— these payment processors aren't made for nonprofit use exclusively! When you choose an online donation tool made for nonprofit use, you're still able to use the major payment processors.
For example, among Donately's many software integration opportunities are two of the most popular payment processing servers, Paypal and Stripe. There's no denying that essential integrations such as these allow donors to feel secure in initiating a financial transaction.
However, when going through an online donation tool, you gain access to a plethora of other nonprofit-specific benefits as well:
A customizable donation page with your organization's unique URL
Embeddable donation forms directly on your website
Customizable thank you message and receipt sent automatically to donors
Donor profiles that supporters can access and edit independently, updating any information as it changes
Tracked data that you can then streamline into your organization's CRM
These integrations allow you to use the more comprehensive online donation tools you desire, while also giving you the secure payment processing offered by these third-party servers.
For more information on the plethora of integrations of Donately's donation processing tools, read more here.

Educating yourself on the procedures dictating nonprofit donation processing allows you to use that knowledge to optimize your organization's digital fundraising offerings.
If you're looking for more information on nonprofit donation processing or choosing the perfect software for your organization, check out the additional resources below: