Peer-to-peer fundraising is a powerful fundraising strategy for any cause. However, before your organization dives headfirst into the wonderful world of peer-to-peer fundraising, it's a good idea to take a step back and first learn more about it, how it works, and how it can fit into your existing fundraising strategies.
What is Peer-to-Peer Fundraising?
Peer-to-peer fundraising is an online fundraising strategy that empowers individuals to fundraise on behalf of a worthy cause. With these campaigns, volunteer fundraisers share their own personalized campaign pages with their social networks made up of friends and family. By leveraging best practices, they can secure vital fundraising dollars and spread awareness for a cause that's close to their hearts.
Not only is peer-to-peer fundraising a fantastic way to generate revenue, but it's also a great donor retention and acquisition strategy. Your most dedicated supporters will always be happy to put themselves out there and help raise funds. Then, their friends and family will eagerly support them and may become regular donors themselves!

Of course, if your organization wants to make your next peer-to-peer fundraising campaign count, you'll need to know a thing or two about executing one successfully. To get the most out of the best practices, we'll review the basics first. To set your team up for success, we'll cover the following:
Are you ready to learn how peer-to-peer fundraising can expand your audience while simultaneously maximizing revenue? Let's jump straight in so you can start preparing for your next campaign!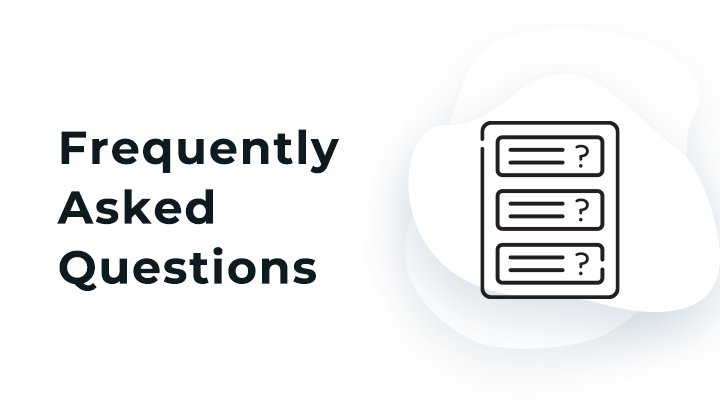 Peer-to-Peer Fundraising: Frequently Asked Questions
As you begin planning your first peer-to-peer fundraiser, you may need help navigating the landscape. To help, we've compiled a list of frequently asked questions that will give you a good idea of the inner workings of this effective strategy.
How Does Peer-to-Peer Fundraising Work?
To successfully pull off a campaign, you'll first need to understand the steps your team should take to get started. Here's how a typical peer-to-peer campaign works:
Your organization sets a fundraising goal. Decide on the revenue goal you'd like your team to work toward. Base it off of your past successes, and set a goal that's marginally higher than the last one you met. Don't overdo it though, because if it's too high, you run the risk of not meeting your goal and discouraging your team if you fall short.
Your organization selects peer-to-peer fundraising software. This depends highly on your needs and your budget. Choose a robust platform with the right features to support your organization's goals. By doing this, you'll arm your fundraising team with the tools it needs to succeed. We'll cover the key features to look out for later.
Your team designs its main peer-to-peer fundraising campaign page. This will serve as a template for your volunteer fundraisers to use, which will ensure your brand is effectively conveyed across their personal fundraising pages. Include information such as your mission statement or story as well as the purpose of your campaign. Plus, you can encourage donations by displaying progress toward your revenue goal. Check out our best practices for creating a compelling campaign page here.
Recruit a fundraising team and have each of them create a personal giving page. You can't host a peer-to-peer fundraiser without a team of passionate volunteers! Begin your search with your base of loyal volunteers, donors, board members, and other advocates. From here, they'll create their personal campaign pages, personalized with their own connections to your cause.
Promote your campaign. Marketing is truly a team effort when it comes to peer-to-peer fundraising. Your team should post regular updates, and your volunteer fundraisers should proactively share their personalized campaign pages. You'll want to provide educational materials and guidance to help set your fundraisers up for success.
A peer-to-peer fundraiser is a great engagement and revenue opportunity for your nonprofit. Cover all of your bases by following the above steps, and you're sure to amp up support and maximize the campaign.
What Are the Benefits of Peer-to-Peer Fundraising?
Peer-to-peer fundraising is an effective fundraising strategy for any organization, regardless of size and cause. Why does it work so well? Peer-to-peer fundraising is a more successful method to pursue than traditional campaigns for several reasons. Let's walk through a few of those in-depth:
People are much more likely to engage online if someone they trust is advocating for your cause. Even if they're unfamiliar with your work, they can still form a personal connection thanks to the power of social proof. This is why fundraisers should add their own personal touches to their campaign pages and promotional social media posts.
Peer-to-peer fundraising extends your reach and grows your support base. With these campaigns, your network of supporters shares their pages with their own social networks, helping you to vastly widen your audience. If you've effectively conveyed your core mission on your campaign page template, your message may resonate with some individuals.
Fundraisers will become much more engaged in your mission. By fundraising on your behalf, they'll feel responsible for your peer-to-peer campaign's success. They'll come to know your organization on a deeper level, strengthening their bond with your team and your cause.
This is only the tip of the iceberg! Peer-to-peer fundraising comes with a whole host of benefits—so long as you maintain enthusiasm and leverage best practices.
How Do I Encourage Participation in my Peer-to-Peer Fundraiser?
Your volunteer fundraisers are your key to peer-to-peer fundraising success. Without a motivated team, you'll likely fall short of your revenue goals. Here are a few actionable tips to form a powerful, driven fundraising team to fundraise on your behalf.
Set individual goals.
Every peer-to-peer fundraiser should have a total revenue goal, but you may also want to consider setting individual goals for further motivation. Create a recommended goal for each volunteer, but allow them to adjust it and set their own personal goal based on their expected participation. Having a concrete goal gives them something to work toward and adds an extra layer of responsibility on their end.
Incorporate gamification.
Throw a little friendly competition into the mix with gamification techniques. This is a fantastic way to ignite people's competitive nature and maximize engagement.
For instance, use a fundraising thermometer to show progress and individual impact on your revenue goal. The closer the thermometer gets to the top, the more likely people are to contribute to see how they can impact it. You can also use leaderboards to showcase your top fundraisers and inspire others to step up their efforts to take the top spot.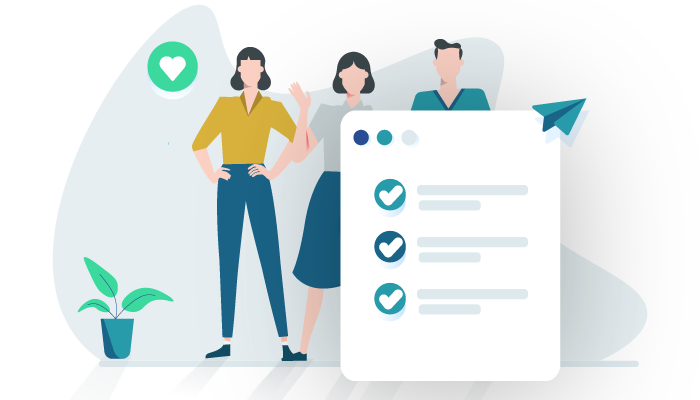 Recognize your peer-to-peer fundraising participants.
Expressing your gratitude can go a long way. Consider sharing posts and providing an online shout out to your volunteer fundraisers. Even if they're not among your top participants, it's important to let each one know their efforts aren't going unnoticed. Every contribution matters, no matter how small! Plus, shining the spotlight on them may help boost motivation and drive traffic to their campaign pages.
Pair it with an event.
Build on the anticipation and hype by pairing your peer-to-peer fundraiser with an event — whether it's in-person or virtual! People are much more likely to get involved if they have something to look forward to.
There are several ways you can incentivize participation. Get to know your audience and what motivates them. Whether that means setting individual goals, throwing some friendly competition into the mix, or simply expressing your gratitude, make sure your fundraising team maintains momentum!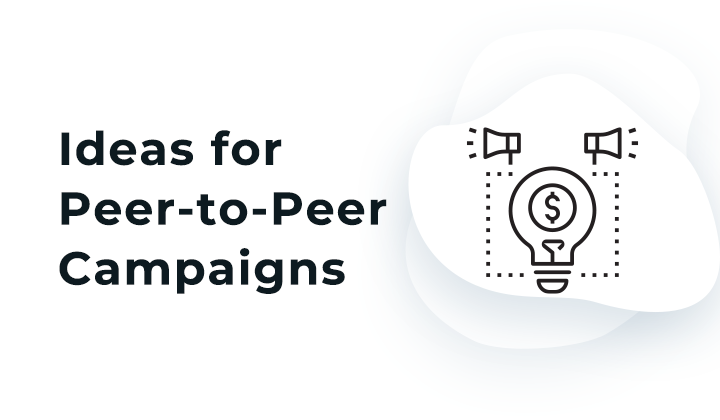 Peer-to-Peer Fundraising Ideas
No matter which peer-to-peer fundraising idea you pursue, ensure that you create organized, engaging donation pages and have all your online donation tools ready to go before launching your campaign. Once you're ready to go, kick off your fundraiser and easily rally up support. Let's dive into a few creative peer-to-peer fundraising ideas to spark some inspiration for your next campaign.
1. 5K Races
Nonprofits everywhere host races time and time again, and for good reason: they work! The energetic atmosphere gets everyone excited to stretch their legs and get some fresh air, so why not turn it into a peer-to-peer fundraiser?
Leading up to your event, invite supporters to personalize their fundraising pages and share them online. Boost sign-ups by choosing a unique race theme tailored to your audience, and be sure to offer celebratory medals to incentivize participation. Line up sponsors and sell event t-shirts for additional revenue!
Sometimes, hosting races in person isn't feasible—whether it's due to health concerns, budgetary restrictions, time constraints, or other factors. If you're unable to host an in-person 5K, a virtual 5K may be the way to go! A virtual race can be run, jogged, or walked from anywhere, making it accessible to a much wider audience. Participants still raise money using the same methods, but they'll simply have to submit their own times to your organization.
2. Viral Video Challenges
Viral challenges have practically become synonymous with peer-to-peer fundraising. Turning your campaign into a challenge is one of the quickest ways you can create traction in the fundraising space. Doing so enables you to appeal to wider audiences and ultimately reach new fundraising heights. The general idea behind a viral video challenge is to create an engaging challenge that invokes a philanthropic spirit among those who encounter it.
For this peer-to-peer fundraising idea, you need to come up with a unique challenge that coincides with your cause. For instance, the notable ALS Ice Bucket Challenge prompted nominees to donate or dump a bucket of ice water on their heads (some even did both!). Get creative but make sure the challenge doesn't pose any potential safety risks.
Once you've settled on your challenge, enlist the help of your community to initiate it. Encourage them to create videos completing your challenge. Then, they'll post them on their social media accounts with a link to your donation page and nominate three friends to do the same. The cycle continues as they tag the next three challengers.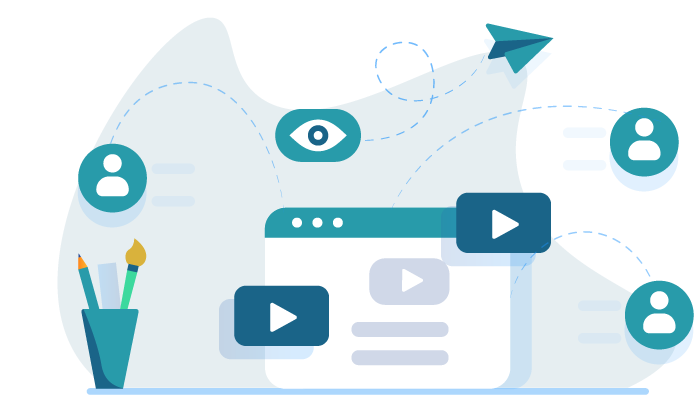 3. "Thon"-Style Events
"Thon"-style events are one of the most popular nonprofit peer-to-peer fundraisers. They create a sense of community and have the potential to help your nonprofit acquire a lot of new supporters. With these fundraising events, participants collect pledges, and then do the designated activity for as long as possible.
For instance, you've likely heard of a walkathon, where participants collect pledged donations for each mile they walk. Or maybe you've heard of a serve-a-thon where participants volunteer for as long as possible and secure funds for each hour served. The longer they go, the more money you raise!
So long as you get creative, the possibilities are endless. Depending on what motivates your audience to give, consider these options:
Dance-a-thons
Read-a-thons
Bowl-a-thons
Bike-a-thons
Whatever the event is, donors pay their pledged amount once it wraps up, and participants get the satisfaction of knowing they made a powerful impact on your cause.
4. Giving Days
A sense of urgency can spark motivation and ultimately go a long way in peer-to-peer fundraising. Mark your calendar for existing giving days, such as #GivingTuesday, which are 24-hour campaigns that challenge donors to raise as much money as they can. Alternatively, you can create your own giving days. Either way, you'll need to encourage your peer-to-peer fundraisers to participate in a social media blast where they share their personal campaign pages online.
When you bring to your prospects' attention that they only have a certain amount of time to donate, this can help spring them into action and result in raising a lot more money for your campaign.
To boost your revenue on your giving day, try setting up a fundraising web store in which you sell products like cookie dough or popcorn. This additional option for giving will encourage your supporters' peers to give even more in exchange for a fun treat!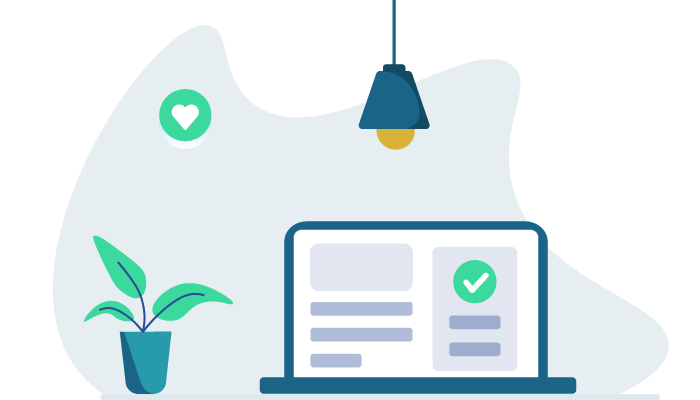 5. 10,000 Steps Challenge
Hitting the recommended number of steps each day can be difficult—especially after an exhausting day of school or work. Encourage your supporters to get up and make a healthy change with a 10,000 steps challenge. Before getting started, set a time frame that's long enough to make it challenging but short enough that it'll maintain momentum. Each day, participants should strive to reach at least 10,000 steps, which they can measure with their smartwatches or a free pedometer app.
Participants will personalize their campaign pages and share them with their online networks on social media. Then, their friends and family can choose to pledge a certain amount for each day they complete the challenge. Even if your mission isn't health-focused, this is a great way to promote a healthy lifestyle while also raising revenue and awareness for your cause.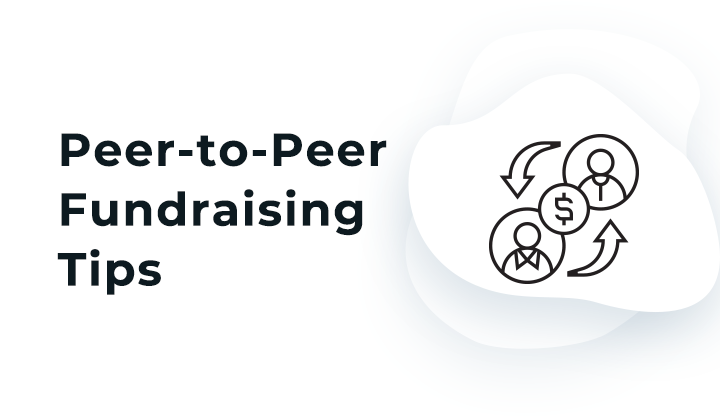 Best Practices for Peer-to-Peer Fundraising
There are several ideas you can use to help get your peer-to-peer fundraiser off the ground. From incentivizing your volunteers to telling powerful narratives, take advantage of our favorite peer-to-peer fundraising best practices and see what works best for you.
Tell a story with compelling visuals.
The most effective way to gain a following for your peer-to-peer fundraiser is to tell your organization's story and tell it well. Make sure your supporters know about the positive impact your organization has made by including heartwarming anecdotes across your marketing channels. Then, incorporate compelling visuals to demonstrate the impact your cause is making and evoke an empathetic response from prospects.
For instance, if you're trying to raise money for an animal advocacy charity, in your marketing materials, make sure to include specific stories about individual animals that your organization has helped rescue. Write the story of your cause and include it across your peer-to-peer fundraising pages, along with images that show your work in action.
This is also a great opportunity for peer-to-peer fundraisers to get involved and tell their own personal narratives. They should share their connections to your cause and include visuals to heighten interest among their friends and family members. This will help forge a deeper connection with the mission and actually show others what it's all about.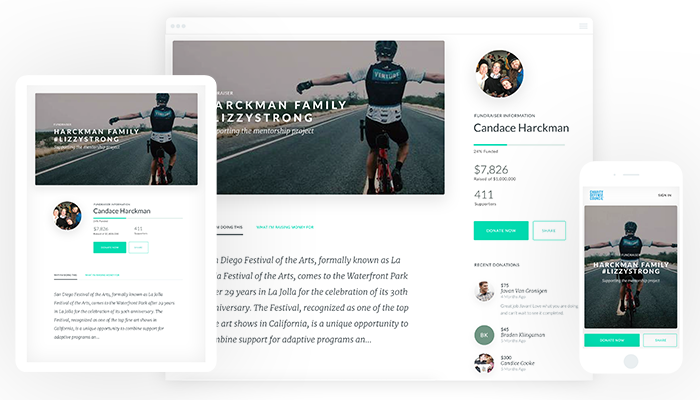 Create digital marketing materials for your supporters to use.
Recruiting participants is only half the battle. You don't want to set them loose and start promoting your campaign without any guidance. Instead, equip them with eye-catching graphics and materials they can use when reaching out to people about your campaign.
Supplying them with marketing materials and graphics they can use will make their promotion stand out, and it'll make sure your nonprofit comes across as professional to anyone who encounters them.
When building out a marketing toolkit for supporters, make sure to include resources like:
Social media graphics: Engaging photos can level up your participants' social media posts. Include some graphics that they can use, such as digital fundraising flyers, campaign updates, or infographics that showcase your impact. Make sure to include different sizes that are optimized for different platforms.
High-res logos: Provide different versions and sizes of your campaign logo so fundraisers can easily include it in promotional materials and other campaign-related pieces they distribute.
Miscellaneous promotional graphics: Create a variety of graphics for people to use in emails, posters, and any other promotional materials they want to create on their own. Make these graphics colorful, and be sure the design features your campaign name and logo.
Printable Materials: Just because your campaign is online doesn't mean you should solely market them online. Instead, put together a few well-designed posters and handouts that your participants can download and print to spread the word about your peer-to-peer campaign.
Equipping your volunteer fundraisers with eye-catching marketing materials can mean the difference between reaching your campaign goals and falling short. If you're running low on time or are at a loss for what materials to create, you might consider outsourcing the work to a professional designer. That way, you can focus on recruiting participants and pursuing your goals rather than mastering the art of nonprofit graphic design.
If you're new to this type of marketing, consider working with a nonprofit digital marketing agency. These professionals are experts in all things nonprofits, branding, and digital outreach. They can help you leverage new marketing opportunities and optimize your existing materials to engage your supporters. Working with the experts is a great way to start your digital marketing campaign off on the right foot.
Promote annual fundraising.
Your annual fundraising campaign is designed to collect unrestricted funds for your organization, which will then be allocated to whatever operations most need those funds. This campaign can work well with peer-to-peer fundraising because when you put a familiar face on a long-term campaign like this, it makes it easier to inspire people to contribute.
Without this type of fundraiser, the end result would typically be less obvious or direct for donors. Think of it as reassurance that their money is going somewhere it can make an impact.
Have a proactive communication plan.
Don't expect anyone to contribute to your peer-to-peer campaign if they never hear about it. The best online campaigns make use of a multichannel approach. That is, they use multiple platforms to spread the word about their peer-to-peer fundraiser. With help from your passionate volunteers, implement the following:
Email - To make use of email marketing, create email templates that your peer-to-peer fundraisers can send out to their friends and family. In the template, include information about why you're raising money as well as graphics that help illustrate the cause. Then, link to your fundraising site so that donors can easily contribute. A platform that's flexible enough to integrate with your donation platform is imperative so that you can use your preferred tool choices.
Social media - In today's world, posts can go viral within hours, so be sure that your fundraisers utilize social media platforms like Facebook, Twitter, and Instagram. Just like email, you can create templates for participants to edit and share. Grab as much attention for your campaign as you can by encouraging your participants to share their pages, as well as your own posts.
Direct mail - Fundraising letters, especially handwritten notes, are a great way to build a deeper connection with prospective donors because of the level of time and care that goes into creating them. Provide a letter template for supporters to write and mail their own notes to family and friends. Each letter can include an extra prepaid, pre-addressed envelope for recipients to send a gift or a QR code leading to the online campaign page. (Bonus tip: Find a web-to-print platform like GivingMail to help simplify the process)
Text messaging - Leverage your fundraising platform's built-in text messaging functionality to send reminders, campaign updates, and donation requests to your donor base. If your organization sets up Text-to-Donate, supporters can easily access your donation page just by texting a designated keyword.
Word-of-mouth - So long as participants are excited about your peer-to-peer fundraising campaign, word-of-mouth advertising will prove effective. Passionate supporters' enthusiasm will shine through when they advocate for your cause, making this form of marketing highly efficient. And the best part is, it's free!

Marketing is a key component of any successful nonprofit endeavor. Arm your peer-to-peer fundraisers with the tools they need to effectively spread the word about your campaign, and they will! Continue exploring the expansive world of marketing with this guide from DNL OmniMedia!
Recognize your peer-to-peer participants.
Nothing sparks motivation like a little recognition. Some fundraisers are motivated by public recognition, while others may prefer one-on-one conversations. Make sure you know their preferences so that you can thank them in a way that's meaningful to them. Try the following:
Give shoutouts to your peer-to-peer fundraising participants on social media.
Recognize each participant's progress by sending thoughtful messages to them.
Encourage some competition between the pages with leaderboards that show top fundraisers.
Then at the end of your campaign, be sure to thank your participants with an email or phone call. Try hosting a celebratory event at the end of your campaign as this is a great opportunity to express your gratitude and recognize your top participants.
Promote matching gifts.
Many donors are unaware that their donation to your peer-to-peer fundraising campaign may be eligible for a match by their employer. Because of this, you'll want to actively promote these opportunities, known as matching gifts. Prospects are much more likely to participate if they know their contributions can effectively be doubled (maybe even tripled!) without reaching back into their pockets. Here's how the process works:
A donor makes a generous gift to your campaign.
They research their eligibility for their employer's matching gift program.
If eligible, they submit a match request.
The employer confirms the donation to your nonprofit.
Once confirmed, the company sends a match to your organization.
It's as simple as that! By employing a corporate matching gift search tool, your donors can easily research their employer and determine their eligibility for a match right from your nonprofit's donation page or donation confirmation page. The embedded search tool will then lead them to the appropriate guidelines and next steps for submitting the request to their company.
Make sure to proactively market these opportunities well in advance, because research shows that an astonishing 84% of prospects said they'd be more likely to donate if a match is offered.
Overall, securing matching gifts from your donors will boost your peer-to-peer fundraiser's end results and help you reach (or even surpass) your goal!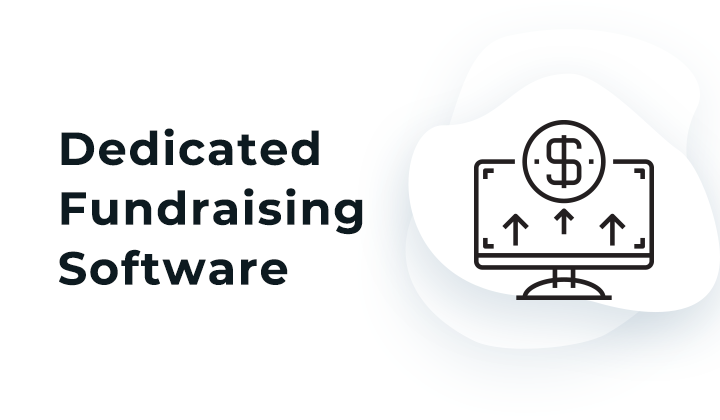 Using Peer-to-Peer Fundraising Software
In order to successfully run a peer-to-peer fundraising campaign, you should leverage robust peer-to-peer fundraising software. The right tools will enable you to accomplish several key tasks, which we'll cover in-depth below.
Efficiently track donation data.
Using robust software like Donately allows you to track insightful donation data and keep important metrics organized in one central location for quick access. For instance, you can keep up with:
Who your most generous donors are.
What the most popular donation amounts are.
Important trends, like high volume days of the week.
Access all of this donor data from an intuitive dashboard on desktop or mobile, then filter data by gift type or donor activity.
Once you've gathered this data, don't just let it sit there; do something with it! As a major part of the prospect research equation, this can give you powerful insights into your donors. You can also use it to challenge and invigorate peer-to-peer participants to raise the most money or contribute as much as possible.
Measure important metrics.
After the campaign concludes, you can measure how well it performed and track donor involvement and engagement. You can also track acquisition and retention rates to inspire your future peer-to-peer fundraising goals.
Take a careful look at this data and determine how you can improve your strategies for your next campaign!
Customize the fundraiser experience.
Powerful tools like Donately can help you customize your peer-to-peer fundraising campaign page so that it's branded with your organization's logo and color schemes. This way, you can provide a consistent donor experience across your marketing materials, website, and donation pages.
Plus, your volunteer fundraisers can easily customize their personal fundraising pages, complete with their connections to your cause while maintaining the core branding for your nonprofit!
Easily share your campaign page.
Make sure you can easily set up your main campaign page, which will allow you to post updates, videos, and photos.
From here, be sure the pages can also offer sharing buttons for social media. That way, your supporters can easily spread the word about your fundraiser with the click of a button. Donately's donation pages are optimized for mobile, so supporters can donate easily directly from their phones when they see posts about the fundraiser on social media.
Leveraging peer-to-peer fundraising tools is crucial in order to successfully run an effective campaign. If your data is not organized, you won't be able to track your donations as easily, which will make it more challenging to engage your fundraising participants in their independent campaigns.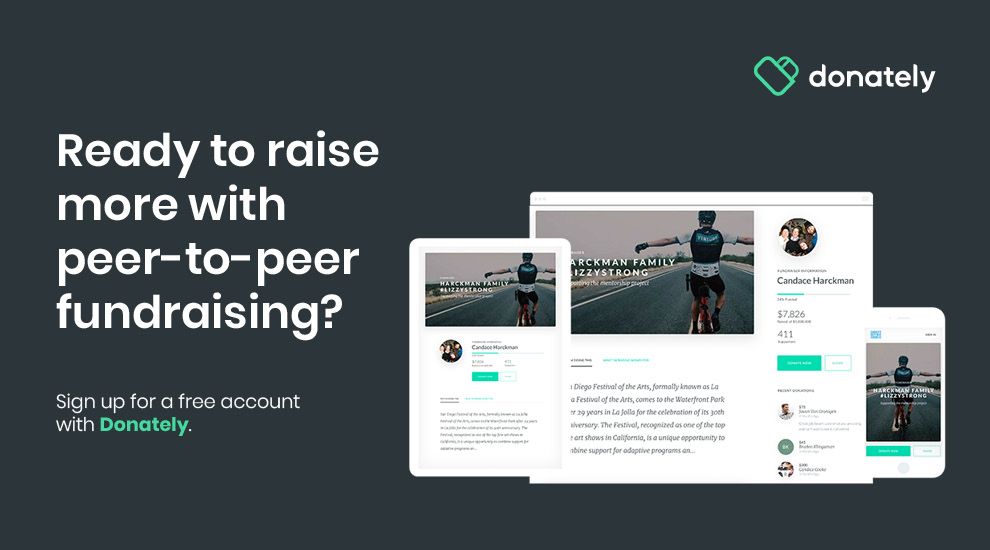 As you now know, there are several pieces that fit into the expansive concept of peer-to-peer fundraising. In addition to understanding how it all works, there are key items you want to communicate: your story, who your participants are, and (of course) where the money is going.
Becoming knowledgeable about these best practices will prove invaluable as you prepare to invest in peer-to-peer fundraising software. When you give a community of people a reason to feel empathy toward your cause, only good will come of that.
Now that you have a grasp of what it's all about, take your next step forward and make your organization's campaign shine!
To continue your research on peer-to-peer fundraising best practices, check out the posts below: