The COVID-19 pandemic has been disruptive for everyone — especially the nonprofit sector. With social distancing guidelines and stay-at-home orders in full effect, organizations are finding it difficult to continue fundraising and keep their doors open. They're being forced to cancel, rethink, and transform their strategies to keep their supporters, staff, and constituents safe.
As a fundraising professional, you're likely the individual facing many of these obstacles head-on. To adapt to the circumstances, you'll have to get creative, and virtual fundraising is a fantastic way to do this!

Why Virtual Fundraising is Important
Virtual fundraising enables your team to continue generating revenue and connecting with your donors during this uncertain time. While this tactic is a fantastic engagement tool for the current situation, it can also set your team up for a sustainable future beyond the pandemic!
Let's take a look at a handful of the benefits organizations experience by incorporating virtual fundraising into their strategies:
Widen your audience. Reach supporters beyond only those who can attend your in-person events. Thanks to social media and easy sharing capabilities, you may secure support from individuals with whom you may not have otherwise crossed paths.
Easily analyze donation data. With the right tools, you can gain valuable insights such as who your most active donors are and how effective your campaigns are. Using this data, you can refine your strategies and improve your future virtual campaigns.
Offer convenient giving opportunities. Not only does virtual fundraising allow donors to give from the comfort of their own homes, but you can also offer many more giving options, maximizing potential funds. Depending on your donation tools, you'll be able to accept gifts via credit card, ACH (bank transfer), or PayPal directly from your donation form.
Before diving headfirst into hosting your own virtual fundraiser, it's absolutely essential that you're armed with powerful ideas and understand the best practices for running one successfully. To help, we've compiled our top tips and winning ideas for your team to try out:
Ready to learn the ins-and-outs of virtual fundraising so you can create a sustainable future for your cause? Let's jump in!


Virtual Fundraising Ideas
At the core of any successful campaign is a strong, compelling concept. To help you find one that engages your audience, we've thought of some great virtual fundraising ideas that can help you keep revenue flowing while still keeping a healthy distance.
Peer-to-Peer Fundraising
Call on your supporters to fundraise on behalf of your cause with a peer-to-peer campaign. Peer-to-peer fundraisers are one of the best virtual fundraising ideas for engaging supporters because they turn the volunteer fundraiser into the hero, advocating for your cause and getting others on board. Here's how it works:
Your team sets an ambitious (yet achievable) fundraising goal and creates the main campaign page.
You recruit a team of passionate volunteers to set up their own personalized campaign pages.
Your organization coaches the volunteer fundraisers on peer-to-peer best practices.
Volunteer fundraisers share their compelling campaign pages online with their friends, family, and social media followers.
You monitor progress, offer support, and update volunteers and donors throughout the campaign.
It's as simple as that! By calling on supporters to fundraise, you'll take engagement to the next level. Be sure you're backed by powerful peer-to-peer campaign tools for the best results. This way, you can effortlessly expand your donor network by giving your fundraisers a perfect platform to share your cause with new prospects.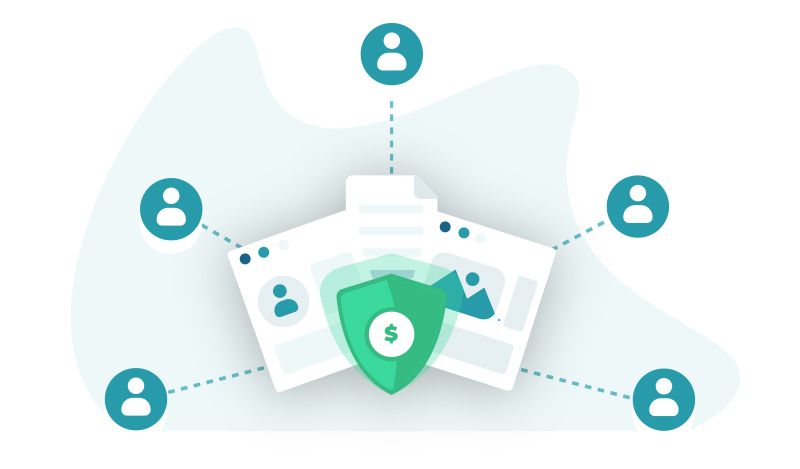 Online Giving Days
Online giving days are an excellent opportunity to spread awareness for your cause. If you're new to the fundraising landscape, no worries! Simply put, a giving day takes place over the course of 24 hours and aims to amp up support (and fundraising dollars) for a specific cause.
One of the most notable international online giving days is known as Giving Tuesday. This movement is held the Tuesday after Thanksgiving and is intended to build momentum around charitable causes.
This year, the movement was renamed to Giving Tuesday Now and shifted to May 5 in order to help organizations combat the negative effects of COVID-19. Looking at the impact created by these movements, it's clear that time-based virtual campaigns are great for inspiring philanthropic individuals to give and support the missions closest to their hearts.
As you kick off your own online giving day, incorporate these tips:
Share your online giving page across all communications and encourage supporters to donate to support your mission and help sustain operations.
Suggest other ways people can get involved, such as signing up for your newsletter or simply sharing your social media posts with friends and family.
Share your organization's story and use eye-catching imagery so that you can make an emotional connection with potential donors.
Emphasize your organization's longevity so that prospects recognize that your cause was here before the pandemic and will be there after it too.
So long as you're armed with an optimized donation form, online giving days are bound to bring in some revenue for your cause!
Matching Gift Drives
Matching gifts represent a valuable opportunity for nonprofits. When an employer offers this type of program, they offer to match their employees' donations to eligible nonprofits. In other words, you can potentially double (maybe even triple!) the donations you already receive. Even with all this potential, they're severely underused.
So that you make the most of your opportunities, be sure to understand the process in full. Here's how matching gifts work:
A donor makes a gift to your nonprofit.
Using a search tool, they determine the donation's eligibility for a match based on their employer's requirements.
If eligible, they submit the appropriate form to their employer.
The company confirms the donation and sends the match to your organization.
A great way to take advantage of this is to host a dedicated drive where you educate staff and supporters and pinpoint existing match opportunities. Not only will this increase your funds, but it also serves as a fantastic donor retention method. You'll further donors' impact and make them feel substantially more crucial to your cause.
Explore Double the Donation's matching gift guideto learn the ins-and-outs of these programs so you won't leave a single penny on the table.
Social Media Takeover
Leverage your corporate and community partnerships by orchestrating a social media takeover. For this virtual fundraising idea, you'll need to line up a plan with a local business that doesn't mind you taking over their social media for a day.
Throughout the day, your team can post engaging content that links back to your organization's website, campaign page, donation form, or social media pages. Be sure to incorporate high-quality images to capture users' attention so they won't overlook your posts. You'll also want to develop a schedule for posting so you remain consistent and maximize visibility instead of posting all at once.
So long as the business you choose has a decent social media presence, this can be great for spreading awareness for your mission and connecting with new supporters.
Fundraising Web Store
A fundraising web store is a great tool for raising more for your cause, whether you keep it up for a certain amount of time or use it as an ongoing giving option. The key to creating a fundraising web store is picking the products you're going to sell.
Perhaps you'll decide to sell treats like cookie dough tubs or popcorn. Or maybe you want a product that is tied more closely to your cause. For example, if your organization provides Christmas trees and presents to families in need, you might sell holiday decorations in your fundraising web store.
When you set up your fundraising web store, make sure you have a clear plan to promote it. Encourage visitors to your donation page to browse your store and add a product onto their donation before submitting their transaction. Donors will love the opportunity to get a little something in return for their support.

Virtual Fundraising Event Ideas
With social distancing requirements, organizations have had to cancel or indefinitely postpone their events. Instead of putting your efforts on pause, shift your events online! With the help of innovative tools, you can easily transform any fundraising event to suit the digital space. Let's look at a few virtual fundraising event ideas to get started!
Virtual 5K
With stay-at-home orders causing people to go stir crazy, you can't go wrong with a fitness fundraiser! Traditionally, a nonprofit 5K run requires participants simply register and run the specified route on the day of the event.
For a virtual 5K, participants complete the run independently and report back to your team on their results. There are a few ways to go about this, such as:
Have participants run wherever they'd like but at the same date and time.
Have participants run on the date and time of their choosing, so long as they complete it within a specified time period (such as two weeks).
Be sure to capitalize on the competitive nature of 5Ks by featuring the fastest running times online, much like you would with first, second, and third place awards at a traditional 5K. People will be much more motivated to do the best they possibly can!
Digital Gala
While it may not seem as immersive as an in-person gala, a virtual gala can be a great way to keep supporters engaged while they're stuck at home—especially if you encourage them to get all spruced up!
Using peer-to-peer fundraising tools, have your board or staff members become table captains. Then, they can recruit their social networks to sign up and join in on the fun. Best of all, you won't have to worry about venue or catering costs. You also won't be confined by space limitations, so as many people as possible can register.
Stream directly to supporters, and keep energy high by incorporating engaging elements, such as live speakers and inspirational videos. Just be sure to provide easy-to-use donation pages so attendees can give the moment they decide to attend your virtual gala.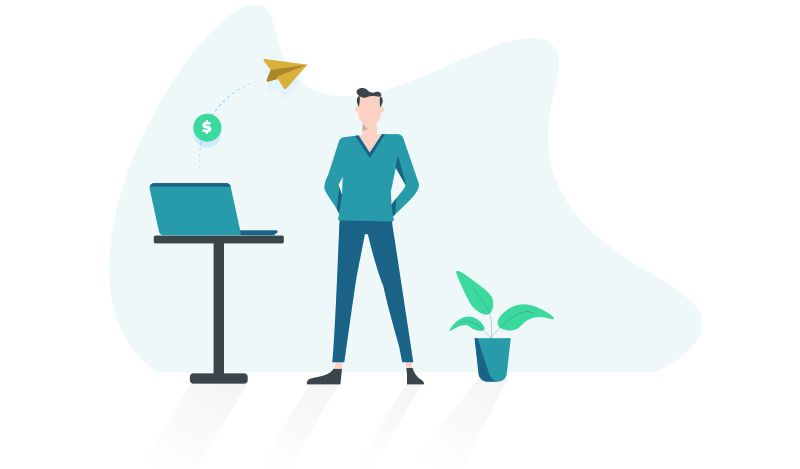 Online Auction
Auctions have been an engaging nonprofit fundraising method for years. Now, thanks to online auction software and mobile bidding tools, you can quickly and seamlessly shift your live auctions to the virtual landscape.
Before launching your event, you'll need to plan it from end-to-end. Start by setting up your auction website. Then, you'll need to procure appealing goods, create compelling item descriptions, and set starting bid amounts. Once everything is squared away, proactively market your event and rely on supporters to share the news with their social networks.
You can leave it solely to the website, but live streaming adds an additional engagement factor and can help you better connect with your audience. With a live stream, you have a couple of options for presenting items:
Have your auctioneer present items one at a time and do live bidding.
Present every item and give attendees a few hours to submit their bids following the stream.
Although it might seem challenging to match the excitement of an in-person auction, many online auctions exceed their expectations. All you need to do is get creative and tailor your item selection to suit your target audience!
Need help finding the right auction tools for your team? Explore this helpful buyer's guide created by Re:Charity.
Virtual Read-a-Thon
Virtual read-a-thons are a fantastic virtual fundraising event for any cause. For one, they encourage literacy and self-improvement, and since reading is a fairly solitary activity, read-a-thons can be completed remotely. Plus, this gives you another opportunity to use your peer-to-peer fundraising tools!
With these virtual fundraisers, participants solicit peer-to-peer donations from their social networks in support of their commitment to reading. Typically, these events take place over the course of several weeks, with participants actively reporting back with the number of books they've completed. Organizations also usually set parameters around eligible books, such as length or genre.
For some inspiration, invite participants to share their favorite completed books. Then, take engagement to the next level by incorporating a bit of friendly competition. Feature participants who read the highest number of pages, so everyone steps up their effort and competes for the top spot!


Best Practices for Virtual Fundraising
Virtual fundraising represents a major revenue and engagement opportunity for nonprofits—but only if you leverage best practices. Let's explore some of our top tips for setting your online campaigns up for maximum success.
Train your peer-to-peer participants.
Your volunteer fundraisers are likely highly passionate about your cause. However, they don't have the same education and professional experience as your fundraising staff members. All they need is some guidance so that they're equipped with the sufficient knowledge necessary to be successful.
By training them before you launch your campaign, you'll see greater results later. Plus, they'll be much more motivated if they're successful gathering donations.
With social distancing guidelines in full effect, it simply isn't possible to hold in-person training sessions. However, there are plenty of digital alternatives that your team might consider, such as:
"How-to" guides. Chances are, some of—if not most of—your volunteers are new to fundraising. To account for this, the best thing you can do is create resources that walk them through the basics of peer-to-peer campaigning. Start by explaining your campaign, the need for it, its potential impact, its revenue goals, and any other necessary details. Then, offer them peer-to-peer campaigning tips for creating successful solicitations.

Webinars. Invite your participants to interact with your team and ask any of their burning questions with an immersive webinar. Instead of guessing at what questions participants' might have, these tailored sessions allow them to ask your team directly. Plus, they're great for sparking engagement by allowing your audience to associate a name with a friendly face and communicating in real-time.

Templates. As a professional fundraiser, you know all the nuances that go into creating powerful narratives and creating eye-catching social media posts that are backed by compelling imagery. However, your volunteer fundraisers probably don't. While you can't necessarily write their fundraising asks for them, you can provide them with customizable templates that point them in the right direction.
Remember, virtual fundraising can be intimidating—especially for newcomers. By giving your fundraising team all the resources they need upfront, they'll better understand what they need to do to make your campaign a success.
Feature a well-designed donation page.
Submitting a donation is the final step in securing financial support, and the last thing you want is to lose a prospects' interest with a poorly-designed donation form. To create a donation page that converts, try out these tips:
Limit the number of form fields to only capture essential information instead of dragging out the process.
Jazz up the appearance with original images that tell your organization's story and are optimized for viewing on mobile devices.
Maintain your organization's branding with the same logo and color scheme so donors don't think they've somehow ended up on a third-party website.
Online giving is growing quickly, and you don't want to miss the boat! For more tips on making your donation page stand out, explore our guide where you'll learn the ins-and-outs of effective design.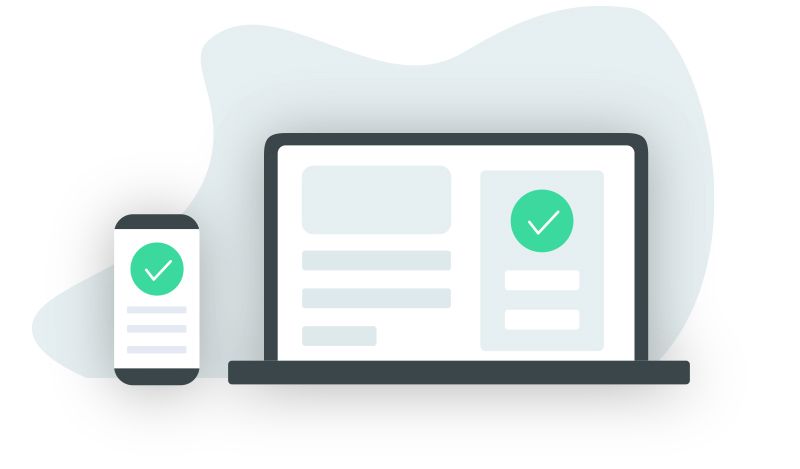 Proactively communicate.
Communication is crucial for any successful fundraiser, and that's especially true for a virtual fundraiser.
To start, your less tech-savvy constituents may be unfamiliar with the digital format and will need guidance in showing their support. Be sure to establish an open line of communication to help them troubleshoot any obstacles they may encounter. From here, consider the following ways to maintain momentum from start to finish:
Effectively market your virtual fundraiser. You can't expect anyone to participate in your fundraiser if they never hear about it! To spread the word, experiment with multiple marketing platforms. This could include anything from posting to social media to sending email blasts to text messaging. Record detailed data to determine what outlets yield results with your supporters and refine your strategies as you go.

Provide updates throughout the campaign. Quick updates help to maintain momentum and let donors and participants know to step up their efforts if needed. If you're hosting a peer-to-peer fundraiser, you may even consider giving a shoutout to any front-runners to reward their efforts and to spark a bit of motivation in other participants.

Follow up with your team and supporters. Whether you exceeded your fundraising goals beyond your wildest dreams or didn't quite make the cut, it's important to be completely transparent about end results. Do this by hosting a live stream where you thank your volunteer fundraisers for their perseverance and your donors for their generous contributions.
Using these tips will help you maintain engagement throughout the whole event—even with its remote nature.

Essential Tools for Virtual Fundraising
Before you can dive headfirst into the wonderful world of virtual fundraising, you need to invest in the right tools for your team. Equipping your team with the tools it needs to succeed is a major step in the process that you can't afford to overlook. Otherwise, you won't be able to bring your creative and aspirational visions to life.
Let's review some tech essentials that any nonprofit needs to develop an effective virtual fundraising strategy.
Mobile-responsive donation forms
Mobile accounts for 53 percent of all web traffic worldwide. This means that if your donation page isn't easily accessible on mobile devices, you're likely to miss out on a ton of support.
The moment a prospect is motivated to give, they should be able to, no matter what device they're using. Otherwise, they'll be forced to wait until they can access a desktop computer (which may cause them to forget!).
Because of this, you should ensure that your donation page is mobile responsive, meaning that it adjusts to fit any screen size. Without mobile responsiveness, mobile visitors will be forced to zoom in and out or rotate their devices, which may lead to frustration and cause them to abandon the process altogether.
A secure payment processor
Nonprofit donation processing is what allows your organization to accept digital gifts of any kind from your generous supporters. So before launching your virtual fundraiser, your payment processing needs to be on lock and functioning in a trustworthy and convenient manner.
When narrowing down your payment processing options, keep the following in mind for a smooth and trustworthy donation experience:
Security: To avoid security threats, you'll need to ensure your donation tools are PCI-compliant. After all, donors won't want to give in the first place if they don't think their personal information will be safe.
Flexible payment options: Not only should your donation tools be secure, but you should also be able to offer options to fit their needs. Specifically, make sure you can enable both one-time and recurring donations and can accept donations via debit or credit card and ACH/direct deposit payments.
Integrations: Create a trustworthy giving experience with connections between your donation platform and popular payment processors, like PayPal and Stripe. This adds an extra layer of security and will reassure your donors that their information is protected.
Secure and flexible donation options are essential for reaching your revenue potential. Keep the above in mind when nailing down your payment processor, so that you can fulfill your fundraising potential and won't have to worry about potential security issues.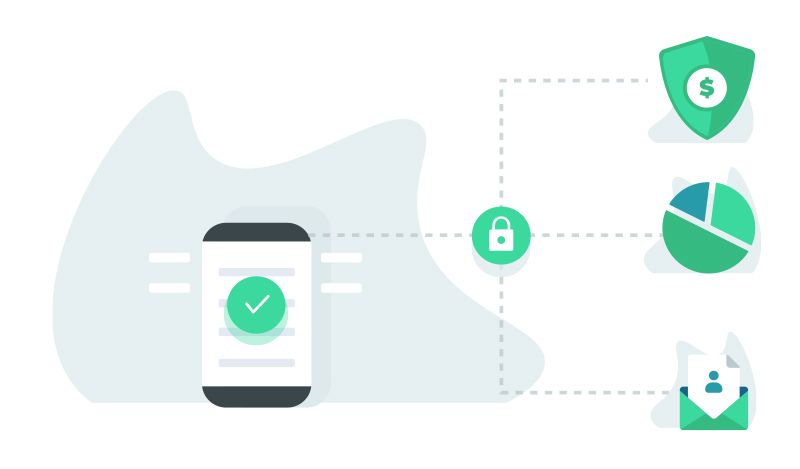 Peer-to-peer fundraising software
As you've learned, peer-to-peer fundraising represents a major revenue opportunity for any cause! However, you can't create a compelling campaign without efficient tools. You'll need to invest in peer-to-peer fundraising software to make it possible. This is important because:
You can easily set up your main campaign page, which allows you to post updates, videos, and photos.
Software enables you to create a consistent donor experience with campaign materials that are branded with your organization's logo and color schemes.
You'll efficiently spread the word about your campaign by using software with social media sharing buttons so that supporters can share their campaign pages.
Software allows you to track and measure important campaign data—including donor involvement, engagement, acquisition, and retention rates.
Leveraging peer-to-peer software is important for a number of reasons. Make sure to look for the tools that fit your needs so you won't miss out on a single fundraising dollar.

The Long-Term Value of Virtual Fundraising
While nonprofits have been experimenting with virtual fundraising for quite some time now, interest has been surging due to the COVID-19 pandemic. During this time, fundraisers have to get creative to avoid cancelling their campaigns altogether.
Moving to the digital space may be just what you need to help mitigate the loss of crucial fundraising dollars and keep your supporters engaged! Plus, beyond the current situation, adding a virtual element to your events and campaigns can help you reach a whole host of supporters who may not otherwise be able to participate.
Even if you're brand new to the virtual fundraising sphere, it doesn't have to be daunting—for you or your supporters! So long as you're backed by powerful tools and go into it with determination, you're sure to secure support and further your mission.
Now that you're well-versed on how to make your virtual fundraisers a success, start planning right now and watch as your next online campaign thrives!

Remember, you can never be too prepared for an online fundraiser. If you'd like to continue your research, head on over to these helpful resources: