online fundraising
15 Best Donation Platforms to Supercharge Your Fundraising
Donation platforms enable nonprofits to accept gifts. This guide explores the best donation platforms to ensure you choose the perfect one for your cause.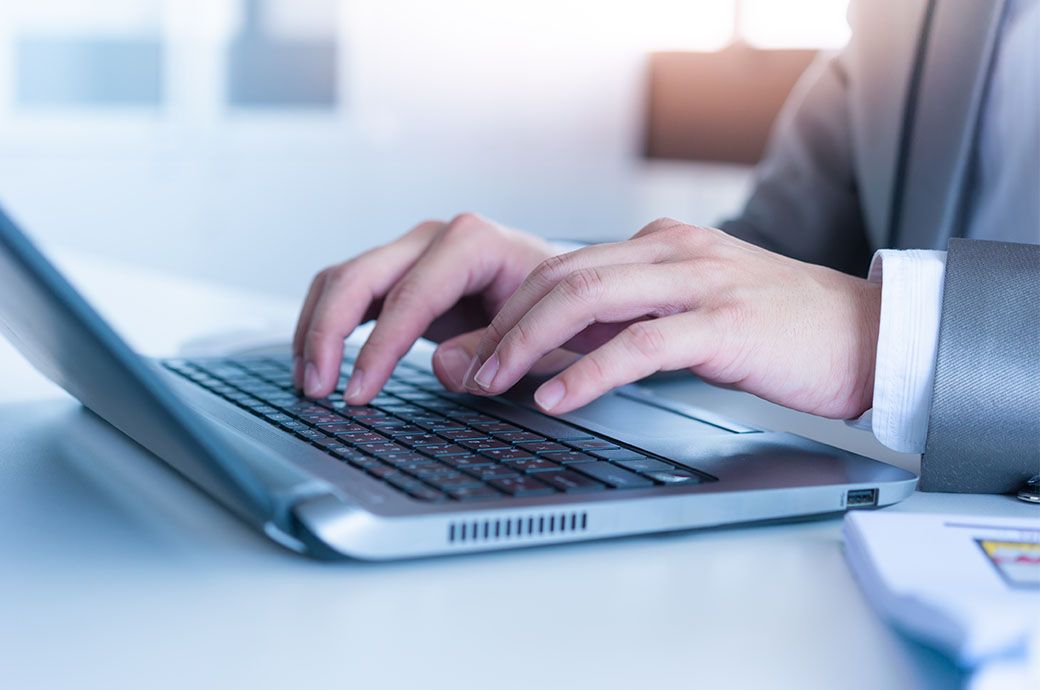 The nonprofit fundraising landscape can be tricky to navigate, no matter the size of your organization or its mission. With so many options, it can be challenging for organizations to choose the right donation software that suits their needs.
Smaller organizations require donation platforms that offer scalable features that also fit within their budgets, whereas larger organizations need robust systems that can handle massive amounts of data.
Luckily, there are a number of different fundraising platforms that offer helpful features for improving the donor experience for organizations with varying needs.

Here at Donately, we have the hands-on experience necessary for maximizing nonprofits' online fundraising potential. Based on years of experience with donation software, we've pulled together a list of top providers in the space that have reputations for success:
As always, we recommend taking an organization-based approach by first evaluating your needs and then selecting the donation software that best suits your team.
Ready to learn more about the best donation platforms available for organizations like yours? Let's kick things off with our top choice: Donately!

Donately | Best Donation Platform for Online Fundraising
Overview of Donately
The digital space opens the door to a world of possibilities for nonprofits. Here at Donately, we help organizations harness that power with easy-to-use tools for maximizing the online donor experience. Designed with simplicity in mind, Donately connects you with supporters across the globe, so you can effortlessly expand your donor network with only a few clicks.
Best of all, Donately integrates with a number of leading nonprofit platforms, so you can centralize your fundraising efforts and fully build out the donor experience.
Why We Love Donately's Donation Software
With 1,500 active accounts, numerous organizations and individuals trust Donately to manage their online donations, which total over $2 million per month. With our intuitive online donation software, you'll gain access to a complete suite of digital fundraising tools, including:
Custom donation forms. Build the perfect donation form with options like recurring donations, anonymous donations, custom styles, and custom fields. Then, directly embed your donation forms into your website, so visitors can give without visiting a third-party site.
Integrated payment processing. Accept donations via credit card or ACH (bank transfer) directly from your donation form. Plus, pairing Donately's own state-of-the-art security features with Stripe and PayPal's best-in-class protections ensures your donors' data will always be safe.
Peer-to-peer fundraising. Encourage donors to take their commitment to the next level by fundraising on your behalf. With our peer-to-peer fundraising pages, your organization can still tell its story, while your fundraisers add their personal connections. The result is a harmonious donation page that maximizes fundraising.
Mobile giving. From mobile-responsive donation forms to text-to-donate functionality, Donately equips your team with the tools for connecting with on-the-go donors.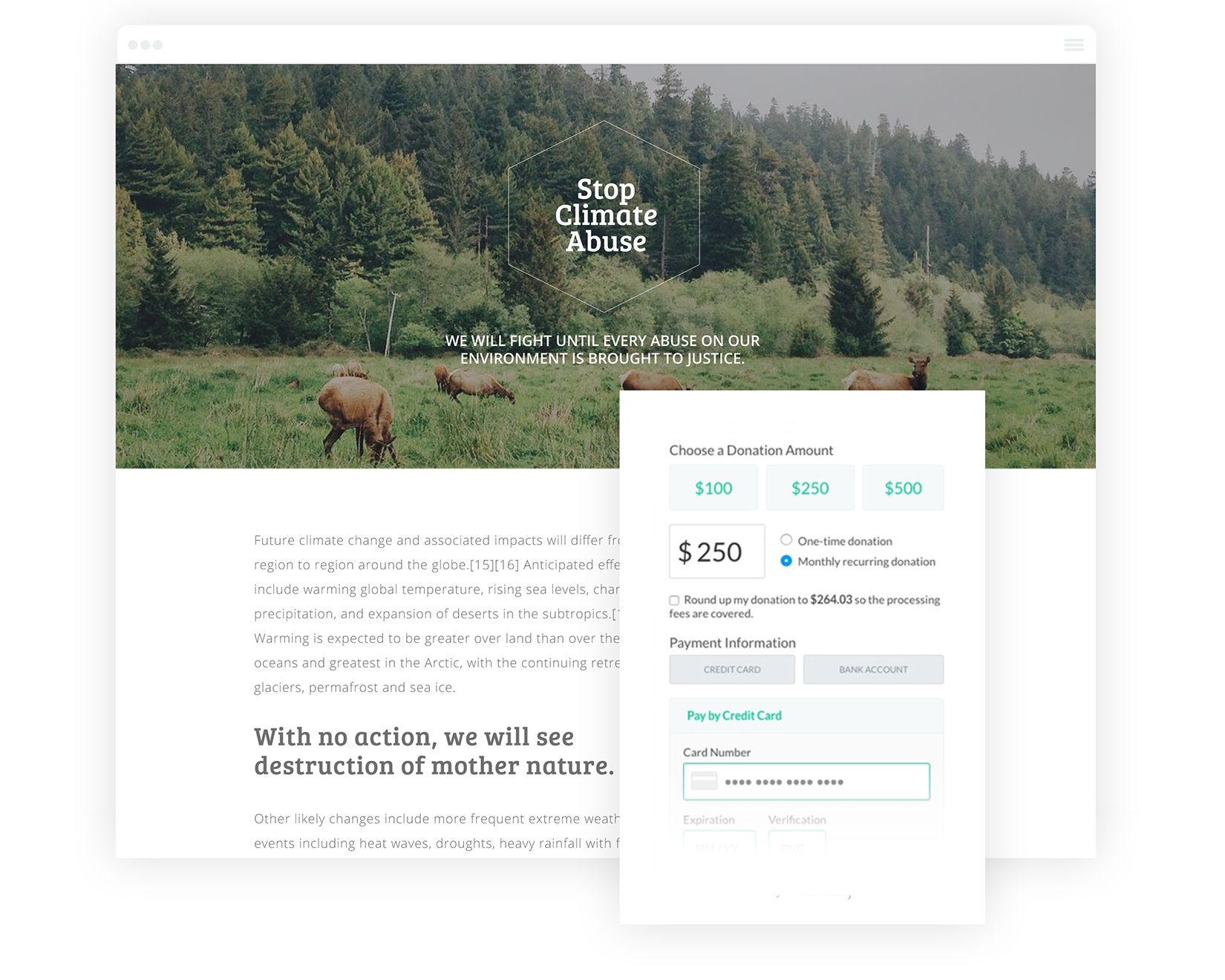 Pricing of this Donation Platform
Our startup plan is great for small organizations that are just getting started with online fundraising. With this package, there's a 4% platform fee and no monthly fees. For a bigger range of functionality, check out our Team and Enterprise plans, which are perfect for mid-sized to large organizations looking to expand their digital presence.
Get started with a free account to see Donately's online donation platform in action!
Learn More About Donately

99Pledges | Best Online Donation Platform for School Fundraising
Overview of 99Pledges
Too often, all fundraising responsibilities fall on one or two individuals—especially within the K-12 sector. Instead, make fundraising a team effort with a donation platform like 99Pledges. This team donation platform empowers classes to reach large networks of supporters and raise funds for their school.
Here's how the process works:
Participants set up and share their donation pages across social media.
Donors submit their gifts via the web or mobile interface.
You track progress with helpful metrics to refine your fundraising strategy and grow participation.
99Pledges sends your organization the proceeds within 24 hours of your campaign wrapping up.
Bonus: Check out our list of top fundraiser websites to learn more about other leading platforms like 99Pledges!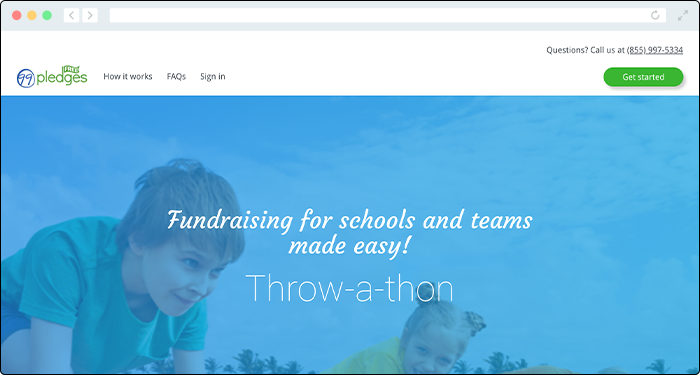 Pricing of this Donation Platform
99Pledges' online donation platform is free to use. There are no startup costs and no platform fees. You only pay standard credit card and PayPal fees of 2.9% + $0.30/transaction.

CharityEngine | Top Donation Software for Donor Cultivation
Overview of CharityEngine
CharityEngine provides nonprofits with online fundraising tools for improving donor relationships, helping them to form lifelong connections with generous supporters.
Built for nonprofits that are data-focused, this online donation platform offers a suite of tools for creating a more informed donation experience, including:
Online donation forms that match your creativity with secure payment tools, data collection, and response automation
Virtual event management with ticketing capabilities and payment tools
Intuitive communication functionality that offers a perfect mix of automation and custom control of email outreach
Data and workflow automation that gathers and segments data through form submits, email clicks, and web page visits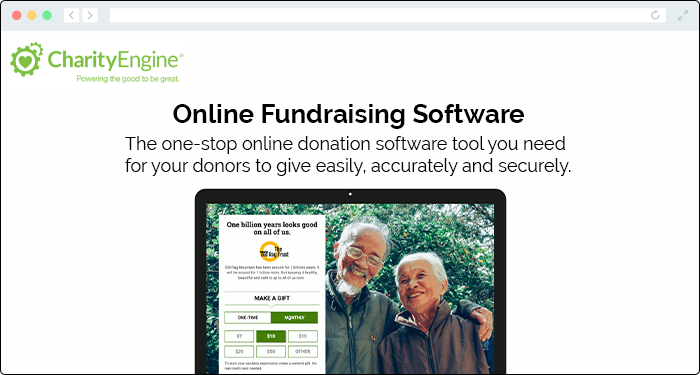 Pricing of this Donation Software
To learn more about CharityEngine's online donation software and receive a quote, contact the CharityEngine team.

Stripe | Top Nonprofit Donation Platform for Collecting Payments Overview of Stripe
Stripe offers secure and efficient payment processing software for nonprofits. As our preferred payment processor, Stripe's donation platform enables nonprofits to quickly accept online donations with state-of-the-art security and fast payouts. With this online donation platform, you'll be able to:
Accept recurring donations
Collect donations across all devices
Protect donation data with SSL protection and PCI level-1 compliance
Best of all, Stripe integrates with Donately, so you can rest assured that your data is accounted for and stored securely. Overall, it's a developer-friendly way to accept donations online with a world-class security suite and a user-friendly dashboard.
Bonus: Explore the world of payment processing with our comprehensive guide designed for nonprofits.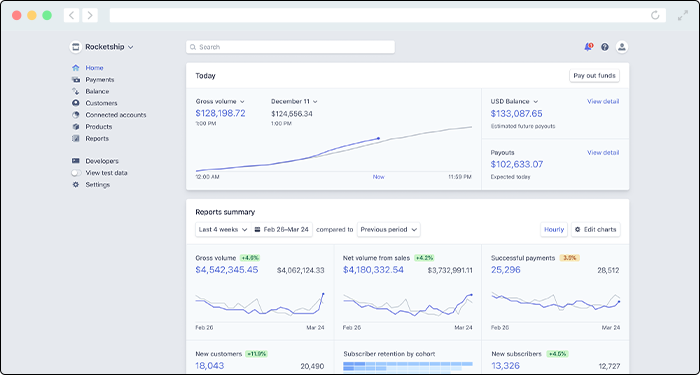 Pricing of this Donation Software
To use this donation software, the regular payment processing fee is 2.9% + $0.30 per transaction. However, there's a discount for nonprofits. Reach out to the Stripe sales team to apply.

Morweb | Best Donation Platform for Mobile-Responsive Donation Pages Overview of Morweb
Morweb's web development tools empower nonprofits to develop an online presence and expand their digital fundraising strategy. With easy-to-use tools, organizations can build fully-customized, mobile-optimized fundraising websites without assistance from a professional web designer.
Built for specifically for nonprofits, this donation platform provides users with sector-specific functionality and mobile-responsive fundraising tools that more generic web builders don't offer, such as:
Mobile-responsive donation pages with custom donation receipts
Integrated donation processing
SSL encryption for secure giving
Unlimited fundraising pages with images, text, and donation thermometers
Backed by state-of-the-art cloud servers, Morweb is maintenance-free with solid security and reliable support, so nonprofits can get up and running and quickly improve their online fundraising.
Bonus: Mobile-responsiveness is just one factor to consider when developing your donation page. Learn all about creating conversion-optimized donation forms with our complete donation page guide!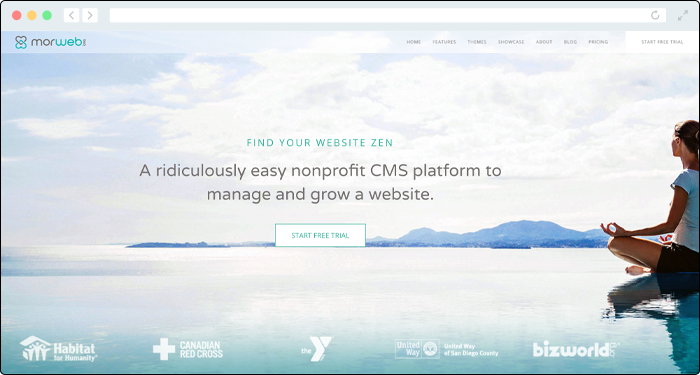 Pricing of this Donation Platform
The price to use Morweb's web design tools and donation platform ranges from $99 to $199 per month depending on the features needed. They offer different plans, starting from the essentials for small nonprofits to powerful development tools for large organizations.

PayPal | Top Donation Processing Platform for Small Organizations
Overview of PayPal
PayPal's payment processing platform is trusted by more than 950,000 nonprofits, schools, campaigns, and crowdfunders worldwide. With a network of nearly 350 million users, this donation platform can connect you with donors around the globe. Plus, 75% of surveyed donors indicated they'd give again if PayPal was a payment option, making it a smart option for your nonprofit.
Especially great for small organizations, this donation software empowers fundraisers to boost online donations with intuitive payment processing, which:
Accepts all major credit cards.
Allows donors to complete transactions without ever leaving your website.
Enables recurring donations.
Lets donors give to specific programs.
Offers email giving, QR functionality, and shareable URLs.
Best of all, PayPal integrates with Donately, empowering donors everywhere to securely give to your cause with just a few taps.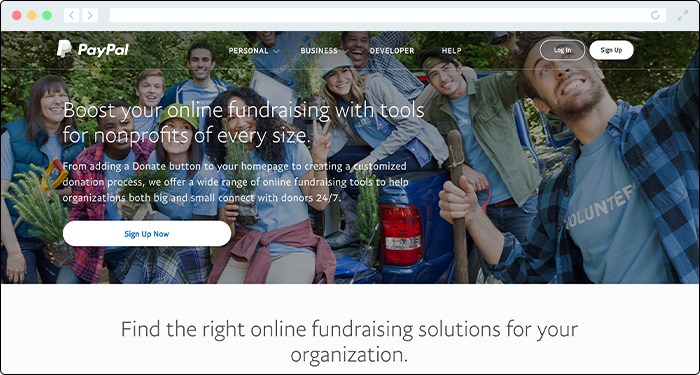 Pricing of this Donation Software
PayPal's donation software comes with discounted transaction rates for confirmed 501(c)(3) organizations, which is 2.2% + $0.30 per transaction. For all other nonprofits, they offer low rates, along with no extra fees for setup, statements, withdrawals, or cancellation.

Shopify | Best Online Donation Platform for Merchandise
Overview of Shopify
Shopify's eCommerce platform empowers users to build a beautiful online storefront. With this powerful marketing opportunity, advocates will enjoy supporting your mission and sporting your cause through branded merchandise.
Trusted by more than 2.1 million monthly users, Shopify's eCommerce software and donation platform enables organizations to:
Connect with audiences across the globe with international shipping.
Enable direct donations to maximize fundraising dollars.
Track and analyze growth with real-time, insightful reporting.
Available on all Team & Enterprise plans, Shopify's integration with Donately's donation platform allows you to embed a donation form directly into your Shopify store. In no time, you'll maximize your online fundraising potential.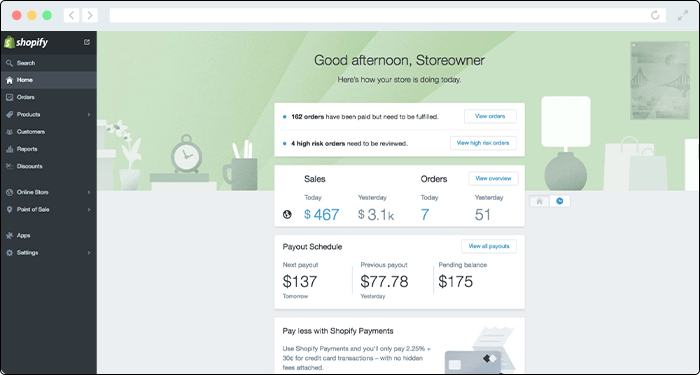 Pricing of this Donation Platform
To use Shopify's donation platform, start with a 14-day free trial and then transition to a paid plan. For all organizations, their cheapest plan starts at $29 per month. For nonprofits, they offer reduced pricing, so contact their team for specific pricing details.

Klaviyo | Top Donation Platform for Email Campaigns
Overview of Klaviyo
Klaviyo makes it easy for nonprofits to create tailored email campaigns built to drive conversions. After all, email is responsible for 28% of total online fundraising revenue, according to DNL OmniMedia's email marketing guide.
With data-driven functionality, fully customize the supporter experience based on behavioral, contribution and personal data. Using Klaviyo's email donation platform, you'll gain access to features like:
Segmentation. Segmentation can strengthen donor relations and boost retention. Make your marketing more relevant by segmenting based on metrics like donation amount, last donation date, website behavior, location, and more.
Triggered emails. Klaviyo's donation platform comes with out-of-the-box personalized thank-you notes, welcome series, and more, which are great for boosting donor retention.
Newsletter templates. Customize the built-in templates so your organization's brand shines through and connects with recipients.
Best of all, Klaviyo's integration with Donately automatically compiles transactional and custom information about supporters, so you can send highly-customized emails to donors.
Bonus: Improve your email marketing by implementing these helpful email campaign tips for nonprofits!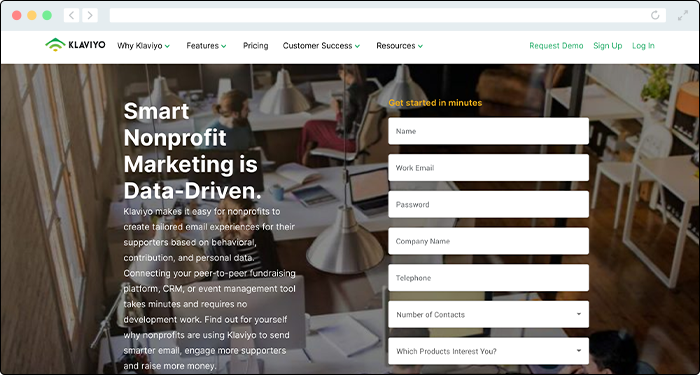 Pricing of this Donation Platform
Pricing for this donation platform is based on your organization's email list size. Klaviyo starts at $0 per month with up to 250 contacts.

iATS Payments | Top Donation Platform for Secure Payment Processing
Overview of iATS Payments
Trusted by more than 14,000 nonprofit customers, iATS Payments is an all-in-one donation processing system built exclusively to meet the needs of nonprofits. They stay on top of industry security standards by setting custom fraud protections and maintaining Level 1 PCI compliance.
With a client retention rate that's 3.5 times the industry standard, iATS Payments has an unmatched understanding of nonprofits' donation processing needs. Through its 30 years of expertise, this online donation processing platform empowers its nonprofit partners by:
Making payment processing easier. This all-in-one payment solution lets you handle international, USD, CDN and ACH processing on one platform. This way, your team saves the time and frustration of using multiple providers.
Offering tailored fraud protection. This donation software prioritizes being at the leading edge of fraud protection. The technology and risk team have blocked hundreds of millions of dollars worth of fraud attempts to protect organizations and donors.
Allowing you to collect donations on-the-go. iATS Payments offers a mobile app, so your team can securely accept payments at fundraisers and events.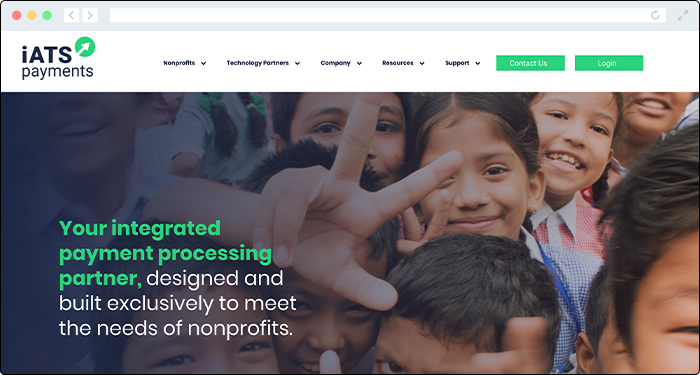 Pricing of this Donation Software
iATS Payments offers competitive credit card and ACH rates, no hidden fees, and one flat monthly rate. Contact their team to learn more and to get started with this nonprofit donation platform.

Kindful | Best Donation Software for Data-Driven Fundraising
Overview of Kindful
Take donor engagement to the next level with Kindful's online donation platform. Through Kindful's fundraising tools, you'll gain insight into your constituents with powerful data collection gathered directly from your online donation page.
This nonprofit donation platform will help you develop a complete understanding of what drives your donors' generosity with tools such as:
Reporting. Gather valuable insights in a matter of seconds with pre-built reports, or locate key information by generating a custom report. Best of all, you can schedule these reports to save time.
Wealth insights. View meaningful data, including your donors' giving history, wealth details, and likelihood to give — all in one convenient dashboard.
Online fundraising tools. Easily create engaging fundraising campaigns with embeddable donation buttons and straightforward donation pages that automatically sync to your database.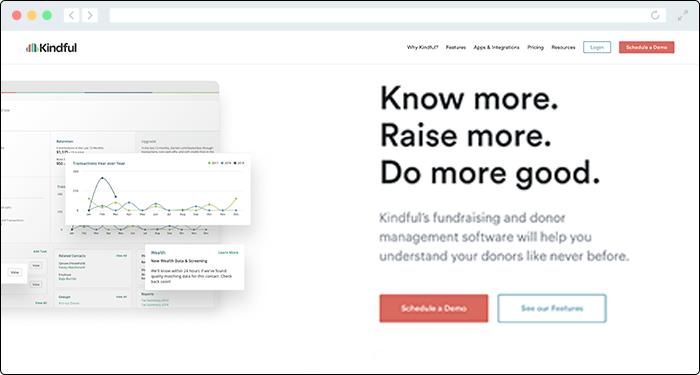 Pricing of this Donation Software
For Kindful's donation platform, pricing is based on the number of constituents an organization has, with the lowest option being $100 per month for 1,000 contacts.

Livestream | Top Donation Software for Live Streaming Events
Overview of Livestream
Live video has quickly become an integral part of the way organizations connect with donors. In fact, 79% of surveyed individuals say a brand's video has convinced them to buy a piece of software or an app, and the donation platform Livestream aims to harness this power.
Developed by the well-known platform Vimeo, Livestream offers a basic plan that's perfect for nonprofits, schools, and other small organizations. With this plan, your organization will gain access to:
Unlimited event creation
In-player donations
An ad-free web player
Live player chat with moderation
Video on demand archive
Their advanced plans offer robust functionality which may be well-suited for larger organizations in need of a donation platform that can handle larger audiences.
Bonus: Harness the power of livestreaming by exploring this helpful livestreaming guide designed for nonprofits developed by re:Charity.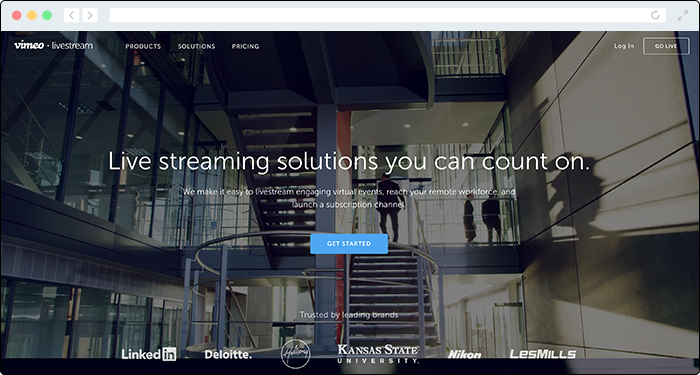 Pricing of this Donation Software
Get started with Livestream's donation software with a 30-day free trial. Then, pricing starts at $7 per month to stay on the platform's basic plan.

Facebook Fundraisers | Best Online Donation Platform for Social Media
Overview of Facebook Fundraisers
Facebook offers its very own online donation platform known as Facebook Fundraisers. Through it, they've developed specialized features for nonprofits, so organizations can harness the power of social media. After all, 55% of people who engage with nonprofits on social media end up taking some sort of action, according to Nonprofits Source.
Using the Facebook Fundraisers donation platform, you'll gain instant access to the following fundraising tools:
Page fundraisers. Create dedicated Facebook fundraising pages where you can share your mission and collect donations.
Donation buttons. Create a post, add the donate button, select your nonprofit as the beneficiary, and post. Or add a Donate button CTA to your Facebook page header.
Donation stickers for Instagram Stories. Expand fundraising to Instagram and enable supporters to create 24-hour fundraisers using donation stickers.
Instagram page donation button. Add a donate button to your Instagram business profile to make giving even easier.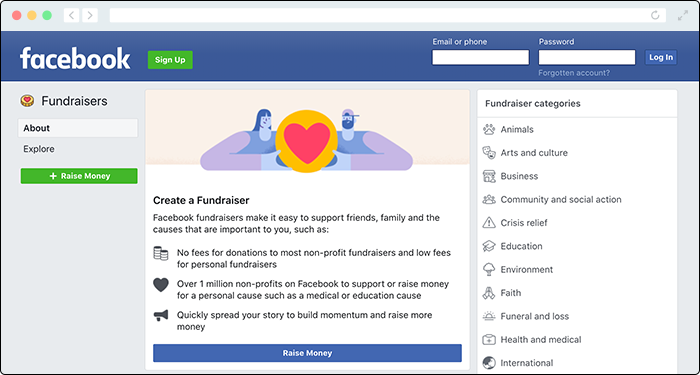 Pricing of this Donation Software
With Facebook Fundraisers, there are no fees for nonprofits to use the donation tool. Specifically, this includes the donate button and hosting a fundraiser. As for personal fundraisers, there's a processing rate of 2.60% + $0.30 per transaction to use the donation tools.

GiveBig | Top Donation Platform for Giving Days
Overview of GiveBig
With more than $80 million raised to date, GiveBig brings organizations together to raise attention and donations for worthy causes, no matter their staff size. This nonprofit donation platform empowers organizations to host highly-effective online giving days that connect with supporters around the world.
Developed by Click & Pledge, GiveBig empowers nonprofits to create highly engaging online giving days with tools like:
Custom websites. Brand and market a multiple-page website that feature live streaming tools and real-time leaderboards that entice your supporters.
Easy social networking. Combine your giving day with peer-to-peer fundraising by enlisting multiple fundraisers to create their very own donation pages to share online with friends and family.
Simple payment processing. Earnings are deposited directly into your merchant bank account within 48 hours. Plus, GiveBig is PCI Level 1 certified, so you can rest assured knowing your data is protected.
Bonus: Online giving days are just one of many digital events you can host. Take a look at our guide to virtual fundraising to gain inspiration for expanding to the online space.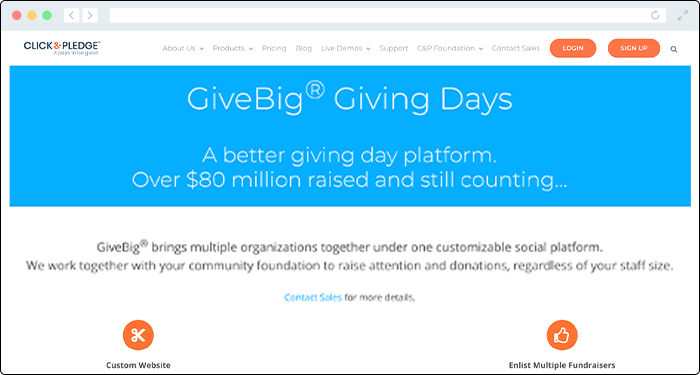 Pricing of this Donation Platform
With GiveBig's donation tools, users receive a free merchant account, and only pay for payment processing. This fee is 3.75% + $0.37 per transaction or $1.50 per batch account deposit.

MyPLEDGER | Best Nonprofit Donation Platform for Pledge Campaigns
Overview of MyPledger
MyPLEDGER empowers nonprofits to exceed annual fundraising goals, and be fully intentional with every effort through trackable pledge campaigns and segmented follow-up. This way, you can turn one-time donors into lifetime advocates for your cause.
With MyPLEDGER's online donation platform on your side, you'll receive access to a suite of integrated tools, including:
Automated messaging. MyPLEDGER refines your messaging to be more effective in driving donations to your cause. This includes automated follow ups to remind potential pledges to complete their donations thanks to specialized gift tracking.
Customized event pages. Encourage giving to your cause with highly effective event pages that convey the vitality of your cause. Incentivize giving further with real-time leaderboards.
Integrations. Tie your systems together with robust CRM, social media, and reporting integrations, so you can control your giving process from end to end.
Organizations that utilize MyPLEDGER boast collection rates of greater than 90% through their approach. Plus, this donation platform provider proudly claims they can increase your fundraising goals by 45% simply by optimizing communications and locating additional giving opportunities.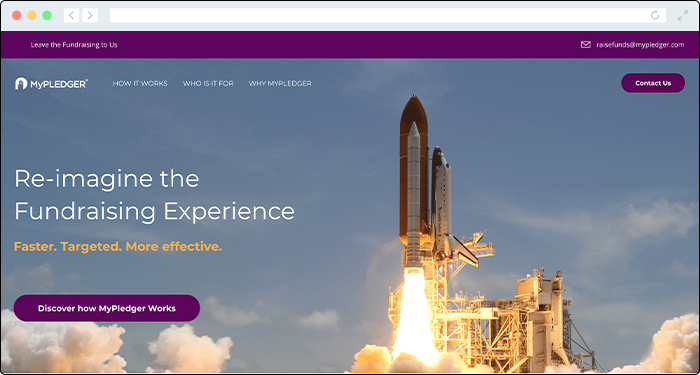 Pricing of this Donation Software
To use MyPLEDGER's donation platform, there are minimal setup fees, and the overall platform is priced based on the organization's performance.

CallHub | Best Donation Software for Text Giving
Overview of CallHub
CallHub is a mobile-based donation platform that was built to inspire donors to take action. With half of all nonprofit web traffic coming from mobile users, mobile giving is a must for today's nonprofits, and CallHub empowers organizations to harness this power.
With CallHub's mobile donation platform, organizations can do the following:
Conduct text-to-donate campaigns
Send personalized follow-up text messages to acknowledge generous donors
Run surveys and polls to gauge opportunities for improving the donor experience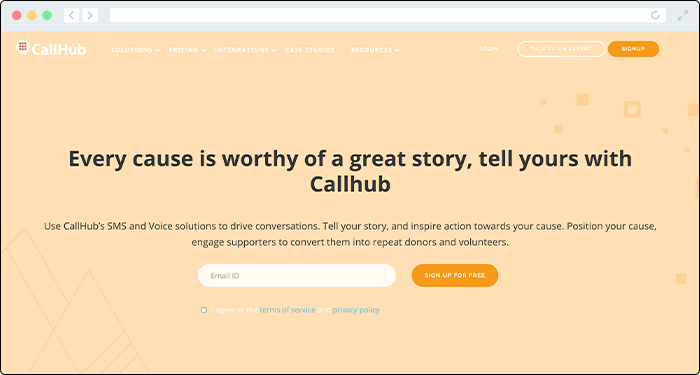 Bonus: Text giving is a powerful fundraising method. Explore the ins-and-outs of this strategy with our complete text-to-give guide.
Pricing of this Donation Software
To use CallHub's mobile donation platform, your organization will need to pay $25 per month for each keyword plus $2 per month to claim a phone number. Then, you'll be charged $0.05 per text sent and $0.03 per text received.

As technology continues to evolve, your nonprofit can fall behind if you don't take advantage of available options. We hope that this guide has given you some direction and insight into the top online donation platforms available for nonprofits.
To continue learning about the wonderful world of digital fundraising, dive into these helpful resources that provide additional insight: