Increase Donor Retention Using an Automated Email Series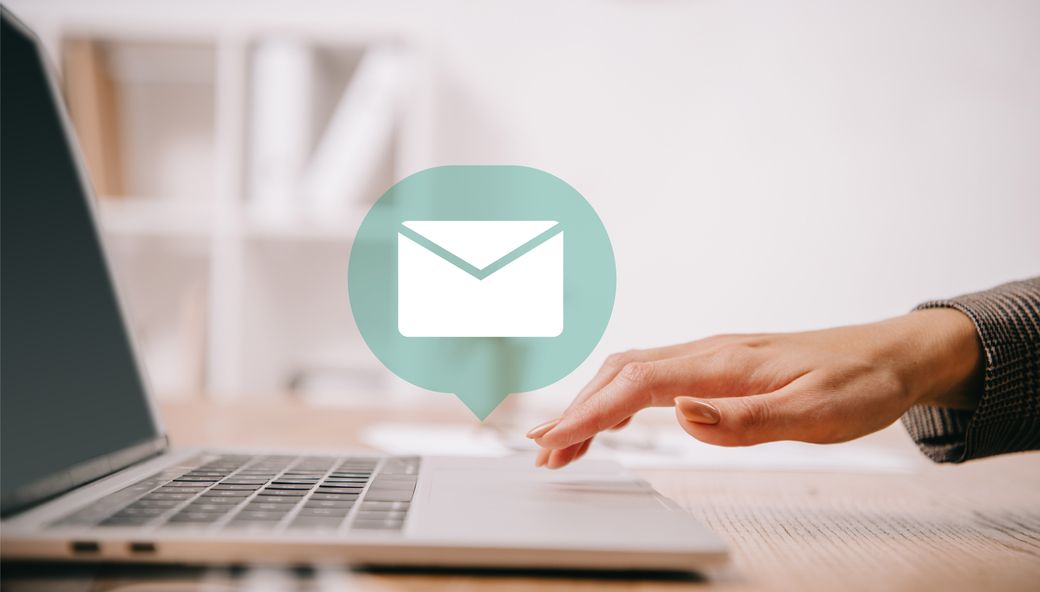 This guest post was contributed by Rootid.
According to a 2016 AFP survey, US nonprofit organizations retain just 46% of new donors each year. Ouch!
Considering that the cost of acquiring a new customer or donor can be 5 to 25 times (source: Bain & Company) more than keeping an existing one is critical to be efficient with donor funds and grow your organization's revenue.
Thankfully, with drip email marketing it's easier than ever to nurture donors without sacrificing time or money. A well-thought-out welcome series helps new donors connect to your mission so they will continue to invest and stick around.
Best of all, once your team creates an email series, there's no additional staff time to engage these donors. Talk about a formula for success!
What is a Drip Email Campaign?
Drip email campaigns are an automated way of sending emails that are triggered by a behavior and followed up via a set schedule.
Many email providers make this process a breeze, so your main concern is going to be messaging. We recommend conducting stakeholder interviews and surveys prior to diving in. Understanding your audience's motivations, is the key to generating great content that moves people.
For the purpose of this post, we're going to assume someone just donated via your website using Donate.ly for the first time. By using their great integrations, you can add that person into a number of different email service providers and initiate a welcome series.
Too often people are intimidated to build an email automation because they think it needs to be complex. It doesn't. Start with a series of 4-5 emails (more about this below). Then, over time you can make the series more complex as you see what works and what doesn't.
That said, this is NOT the time to ask for more money. As with any new relationship, this is a fragile time. You're still making a first impression, and you don't want to misrepresent your motives for reaching out.
Why is Marketing Automation Critical to the Success of Your Organization?
According to research, 53% of donors report that bad communication from an organization is the reason that they stop giving (source: CEO of Bloomerang, Former CEO of eTapestry).
While your nonprofit might have grown by forging relationships one-on-one, that level of individualized attention is impossible to maintain at scale. All donors want a personalized experience. They want timely information about the things they're passionate about and to feel like they're making an impact as part of the community. An automated email series can help you check all of those boxes and do it for thousands of new donors!
Most of us that work in the nonprofit sector know what it's like to wear multiple hats. When your organization can't afford to waste resources like staff time, it makes sense to automate what you can. It builds capacity to accommodate more donors and requires very little technical experience.
Why a Welcome Series?
By delivering timely and customized messages, a welcome series lays the groundwork for future communications and allows you to tell your organization's impact story effectively. As you continue to deliver engaging content, you implicitly gain trust and permission to continue the communications process. This trust will play a critical role as you continue to build a relationship with donors.
Besides, a welcome series is simple to implement and can run year-round on autopilot, freeing up time for your team to work on other things. There's no reason not to give it a try!
Starting with a Welcome Series Blueprint
To start off on the right foot, you'll want to address your new donor by name—and this is where merged data comes in handy. Would you rather read an email that comes across as a personal interaction or shout into the void? DEAR DONOR doesn't cut it anymore.
Email #1 Thank You
☑ Goal: Appreciate the gift and let the donor know how it will make an impact.
This email is sent immediately after a first-time donation, so it's appropriate to lead with a thank-you. Then talk about your organization's values and how you're making an impact. Highlight your goals and the plan for the future. Don't feel limited by text. A video from a leader at your organization makes the message even more interesting and dramatically increases email engagement rates.
Email #2 Impact Story
☑ Goal: Make the challenges that your organization is addressing real.
Start at a global level, and then use storytelling to connect with people on a personal/emotional level. Share a story teaser, a compelling photo or infographic, and a quote that accentuates your impact. Or, if you've found videos to be more your forte, use a compelling video to layout the issue and how your organization is uniquely positioned to address it.
Email #3 Small Engagement Ask
☑ Goal: Move the donor to engage at another level.
At this point, your new donor should feel connected to your mission and values. They've warmed up enough to your organization for you to make the first ask. This is still not the time to ask for money though!
Examples of asks:
Sign up for your newsletter
Follow you on social media
Listen to a podcast
Download a recent publication
Be specific about what this next step will do for them, i.e. your newsletter might ensure they're the first to receive local volunteer opportunities. You want to reinforce how them taking this action will benefit them.
Email #4 Segmenting Questions
☑ Goal: Ask the donor questions to segment them.
Remember the stakeholder interviews and surveys we mentioned? It's time to include your latest donor. Depending on how your development team manages donor levels, this could be anything from a survey to a chance to chat by phone. Either way, by learning things like why they donated in the first place, you can better tailor future messaging.
Asking donors what they care about and why helps you deliver information to them better, while also showing them that you care. This is often overlooked, but meaningful interaction that you should be sure to do with your donors regularly.
Email #5 Larger Engagement Ask
☑ Goal: Ask the donor to do something in the context of what you learned from asking your donor what they care about.
Your next step is to ask the donor to engage in a larger capacity. Phrase it in a way that directly relates to their motivations that you learned during the survey or phone conversation.
Many email platforms have the capacity to segment messaging based on tags or behavior from previous emails, so it may be easier than you think!
Some ideas for larger asks:
Attend a guided site tour
Participate in a specific volunteer opportunity
Attend an upcoming event
Become a member
Take Your Drip Campaign Further
Once you have the method and message down. Now, let's see what we can do to improve your chances of success:
A/B Test Email Subject and Content – For many email providers, this is a built-in option. Use this opportunity to see which subject lines, delivery dates/times, content, etc. are the most effective. Utilizing this data, your series will get better and better over time.

Use Landing Pages – When you're asking users to take an action, landing pages help increase conversion rates. Services like Unbounce, LeadPages, and Instapage make the process simple. You can also use a free service like Google Optimize.

Segment Users – Most marketing automation systems track user behavior (for example clicks on email links). Using that behavioral information can help you identify what types of things donors care about.

Link Multiple Drip Campaigns Together – Once your new donor has completed your welcome series, you can use their behaviors to start them through another automated sequence.
Why It Works
By automating your welcome email drip campaign, you're building organizational capacity. By providing a personalized experience for new donors, you're establishing a relationship that can be grown over time. It's a win, win for everyone!
About the Author:
Andrew Goldsworthy is the co-founder of Rootid.