Fundraising has always been an integral part of keeping churches like yours growing and thriving. As your church's programs and ministries expand, so does your need for greater fundraising support.
However, as congregants turn to virtual services, you may be missing out on those crucial Sunday morning offering plate donations. Your ministry may also be running into roadblocks such as lacking a robust online donation platform or falling back on the same church fundraising ideas year after year.
By getting creative, shaking up the giving process, and implementing innovative fundraising strategies and tools, you can successfully engage congregation members and earn more for your church.

In this guide, we'll take a look at a combination of tried-and-true church fundraising ideas, along with contemporary fundraising opportunities, in the following sections:
No matter what fundraising ideas you turn to, your church's campaigns won't succeed without the enthusiastic support of your congregation members. Seek ways to make your fundraising ideas more collaborative and trustworthy. Whether it's making the giving process more secure or recruiting members to run their own fundraisers, always be thinking of ways to get your community members involved. With this in mind, let's dive in!

---

1. Our Favorite Church Fundraising Idea: Church Giving Software
Our top recommendation for soliciting donations for your church is by using church giving software. You're probably familiar with the concept of collection plates, which have been passed around during church services for decades.
With church giving software tools, you can set up a digital collection plate to collect gifts anytime and anywhere.
When you use a comprehensive online fundraising platform (like Donately), you gain access to the following features that facilitate virtual fundraising for your church:
Streamlined, mobile-friendly donation pages. You can use your online fundraising system to create a user-friendly virtual donation page that offers a quick and convenient way for supporters to give to your cause.
Peer-to-peer fundraising functionality. Empower your church members to fundraise on behalf of your church using peer-to-peer fundraising pages. Supporters can design their personal fundraising pages and share them with family and friends.
Recurring donations. Include an option on your giving page for supporters to turn their one-time gift into a recurring donation. This can give your church access to a more reliable funding stream with weekly tithes or monthly sustained giving.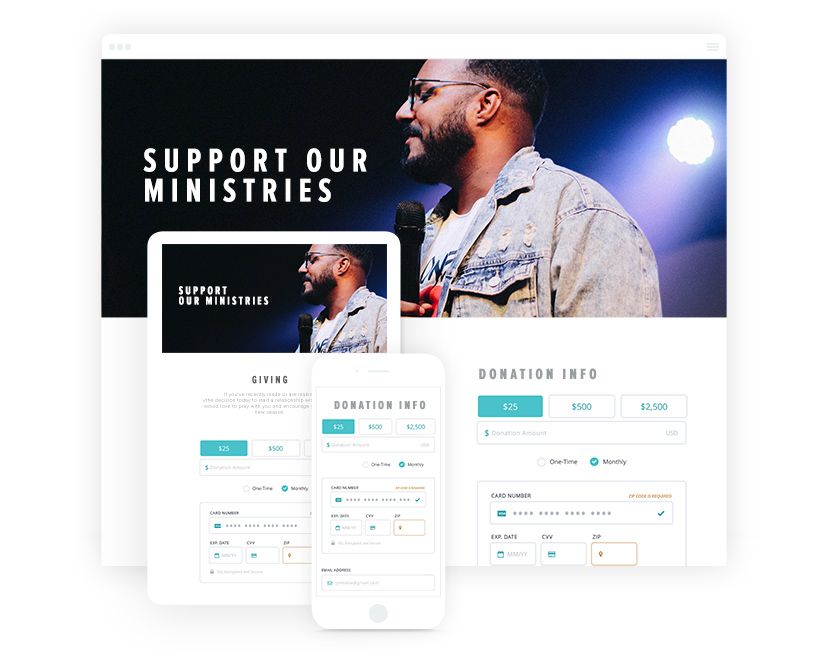 And, when you use a robust online fundraising platform to handle your virtual fundraising needs, you can gather data on your church donors. Your online fundraising tool will gather information such as who your major donors are, what your most popular donation amount is, and what your most popular days for donations are. This allows you to learn more about your audience and adjust your marketing approach to appeal to their interests.
Your online giving platform will give your church the digital foundation it needs to build the rest of your revamped fundraising strategy, making this an essential element of your fundraising efforts.

2. Virtual Church Fundraising Ideas
Having a strong virtual fundraising presence is no longer optional for your church — it's now a requirement to keep up with current trends and congregants' preferences. Churchgoers want to be able to connect with your church using their phones, tablets, and laptops.
Plus, amid the continued uncertainty of the pandemic, virtual fundraising allows congregants to stay connected with their church community safely. Let's explore top virtual fundraising ideas to engage your congregation remotely!
Text-to-Give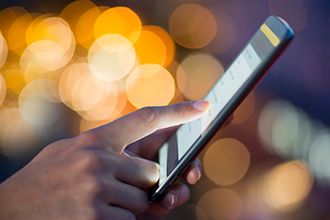 Text-to-give, also known as text-to-tithe in the church giving space, is one of the easiest and most efficient ways to increase revenue for your church. If your church is conducting virtual or hybrid services, connecting with congregants using mobile communication channels allows you to easily stay in touch even when you might be physically separated.
Here's what your church will do to launch a text-to-give campaign:
Partner with a text-to-give technology provider.
Create a mobile-responsive donation page.
Choose a keyword and receive a designated phone number from your text-to-give provider.
Share both with your church congregants.
Encourage members to text the keyword to your designated number. Supporters will receive a link that reroutes them to your donation page, where they can complete their donation.
You can promote your text giving number at weekly services (whether in-person or virtual), on your church bulletin and website, and on your social media pages.
According to Double the Donation's fundraising statistics page, the number of transactions completed through mobile devices increased by 50% last year. Meanwhile, the number of donations completed through desktop browsers decreased by 10%. This means that having a reliable way to connect with potential donors via mobile devices is crucial for your church, and text-to-give is an effective avenue to facilitate mobile donations.
Amazon Associates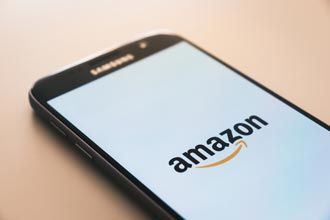 One of the easiest church fundraising ideas is setting up an Amazon Associates link on your church's website. Amazon Associates is Amazon's affiliate marketing program.
First, you can create an Amazon Affiliates account online, and then place a link to Amazon somewhere prominent on your website.
From there, if anyone clicks on your link and purchases something, your church will get a portion of the sale. This is a quick and easy way to receive contributions, and your church can regularly remind congregants of this option during services.
Peer-to-Peer Fundraising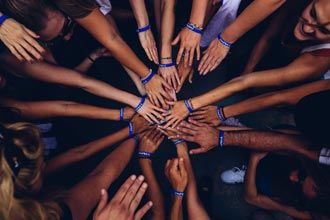 Peer-to-peer (P2P) fundraising is a unique virtual church fundraising idea that can raise awareness for your church and increase your outreach even further.
In a P2P fundraiser, your church will:
Select a peer-to-peer fundraising platform.
Set a fundraising goal.
Create the main campaign page, complete with information about the purpose of your church's fundraising campaign and updates on progress made toward your goal.
Recruit volunteers to create personalized fundraising pages.
Encourage volunteers to promote their pages on social media and share them with family and friends to raise funds and help reach your goal.
By associating familiar faces with an otherwise unfamiliar cause, your church can appeal to more individuals. People are more likely to contribute if their friends and family explain why your church means so much to them.
Be sure to use the right peer-to-peer fundraising software to set up a campaign page for your church, and in turn allow volunteers to set up their own individual campaign pages. These tools allow your organization to build a harmonious giving page that introduces a wider audience to your cause. This will make the P2P fundraising process hassle-free for both you and your volunteer fundraising team.
Custom Giving Pages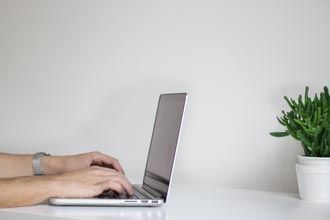 A custom giving page is a tried-and-true church fundraising idea. You can design a custom giving page for any fundraising initiative your church is involved with, whether you're raising money for a mission trip, purchasing supplies for your Sunday school program, or helping a specific congregant who needs monetary support.
Be sure to share your fundraising page using your digital communication platforms, such as:
On social media, ensure you make your posts shareable so that followers can promote them to their own networks, giving your pages more publicity. Also, make sure your social media posts fully explain the purpose of your fundraising efforts and your goals. This provides the context that prospective donors need to know to help decide whether they're going to give.
Social Media Challenge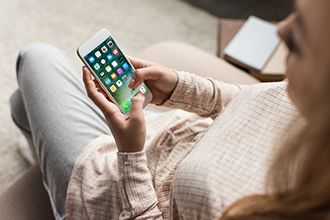 Most people are familiar with popular social media challenges such as the ALS Ice Bucket Challenge, which went viral in 2014 and raised $115 million for ALS research.
Your church can start a social media challenge with a creative idea of your very own. For instance, you can challenge your church members to:
Walk 10,000 steps a day for a specified number of days.
Complete a series of dares that increase in complexity as the donation amount rises.
Post their favorite quote from the Bible and tag three friends, along with the link to your online donation page.
These church fundraising ideas get congregants excited to get involved and share the challenge with their family members and friends. Be sure to cheer participants on by sharing their achievements in your church newsletter or reposting their social media content.
Virtual Garage Sale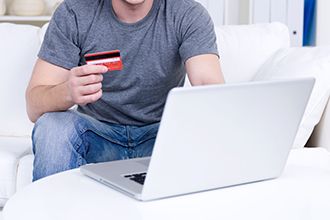 A virtual garage sale is basically identical to a regular garage sale, but it just takes place completely online.
Ask church members to donate gently used items to the sale, including clothing, kitchen items, toys, furniture, and other products.
Then, take photos of each item, write short descriptions, and post the items on your website or social media pages. Encourage church members to review the items and comment on the post to claim the items they want to take home.
A virtual garage sale makes for an incredibly convenient church fundraising idea since it's a great way to maintain safe social distancing while offering something valuable to congregation members. You can also share your online giving page alongside the items for sale to boost donations even more.
Livestream Concert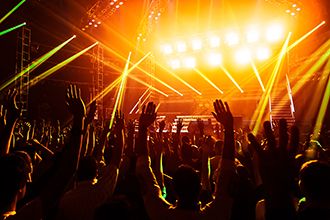 Music can connect people from all walks of life within your church community. With livestreaming tools such as Facebook Live, YouTube Live, and Zoom, you can bring live music right into your congregants' homes.
Ask a well-known musician within your church community or the community at large to donate their time to host a livestreamed concert. Then, offer church members access to the livestream link in exchange for a donation.
Ensure your organization has access to a quality livestreaming platform such as Zoom or Facebook Live. In addition, you may want to invest in a high-quality camera and microphone to enhance your attendees' event experience. These tools will set your livestreamed concert up for the greatest measure of success and encourage attendees to participate in future virtual events due to the positive experience they had.
Be sure to promote your livestream concert well in advance to give supporters sufficient notice to purchase their tickets. At the end of the concert, announce the results of your church fundraiser to close the loop and allow members to see the impact of their support.
Facebook Fundraisers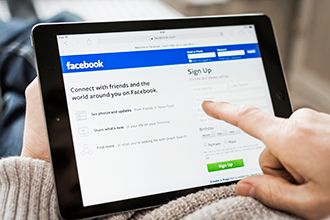 In recent years, Facebook fundraising has exploded in popularity. Facebook users have the opportunity to choose their favorite charitable causes and raise funds for them directly on the Facebook platform.
The most popular types of Facebook fundraisers include:
Birthday fundraisers that allow users to use their special day to fundraise on behalf of a worthy cause (like your church!).
Facebook challenges during which participants are added to a Facebook group where they can interact with others participating in the challenge and cheer each other on.
Users can also create a fundraiser at any point by visiting the Fundraising tab on their pages. Not to mention, the donation process is a breeze since users won't have to go to a third-party website to complete their donations.
Interact with your Facebook fundraisers by liking, commenting, and sharing their posts. This can provide the extra boost they need to reach their church fundraising goals.
---

3. Easy Church Fundraising Ideas
Your church may be looking to incorporate several fundraising ideas that aren't overly complex and don't require a major time commitment. Easy church fundraising ideas can help you immediately launch into a fundraising campaign and quickly bring in funding. Plus, you won't put a strain on your volunteers or participating congregants by undertaking a major fundraising initiative.
Check out these easy church fundraising ideas and learn how they can make an impact!
Fundraising Letters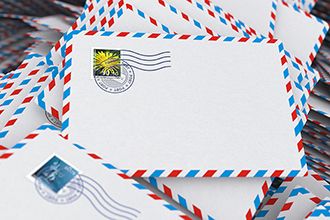 If you're looking to raise money for a church or religious program quickly and easily, fundraising letters are your answer! Fundraising letters are written or printed mailings sent to prospective donors to request their financial support.
These typically include a summary of your mission and the fundraising need, ways the recipient can get involved, and stories of your church's impact. However, if you're not sure where to start when drafting your letter, you can work with a direct mail fundraising platform to provide you with customizable templates and assistance.
Be sure to address your letters with church members' preferred names and include a way for congregants to immediately submit a donation. This might look like including a pre-addressed return envelope for congregation members to send in a check or cash, or a QR code that leads to your online donation page.
Event-a-Thons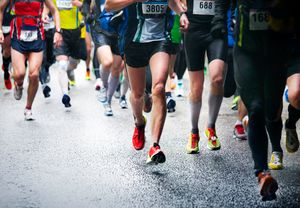 An event-a-thon fundraiser is a great way to raise money for your church while having a great time! First, partner with a pledge fundraising platform that will provide individual fundraisers with their own donation pages. Then, encourage participants to start sharing their pages with friends, family, and colleagues to collect pledged donations (gifts promised for a later date).
Plan an exciting "event-a-thon" fundraiser, such as a walk-a-thon, hit-a-thon, dance-a-thon, etc. Then, for every lap walked, hour danced, or ball hit, donors give the amount they pledged!
50/50 Raffle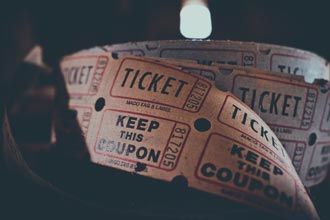 With a 50/50 raffle, participants purchase raffle tickets (maybe even more than one!), and the winner receives half of what was raised. Set a certain price for each raffle ticket ($1, $5, or $10), and the other half of the funds will go directly to your church.
This is an easy church fundraising idea because all you need are raffle tickets and a place to keep the entry fees (you can even collect entry fees online!). You'll be sure to raise a great gift that can go toward your church programs.
Angel Festival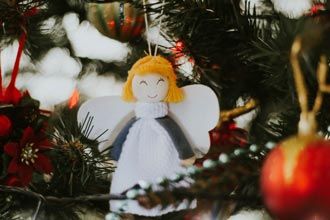 An Angel Festival usually occurs around the holidays and is an easy church fundraising idea that brings out the creativity in your congregants. During the event, congregants will be tasked with creating angels out of any materials they choose.
People can go around and place contributions into a bowl next to their favorite angels, which will ensure your church raises what it needs while also celebrating the artistry of your members!
Envelope Fundraiser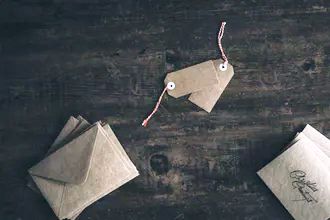 An envelope fundraiser is another easy church fundraising idea because all you need is a stack of envelopes. Write a number on the front of each envelope and post them on a large bulletin board. Congregants will choose an envelope at random and contribute whatever number is written on theirs.
If you numbered 100 envelopes between 1 and 100, for instance, you'd be surprised at how much you could end up receiving!
Take this a step further and let your artistic congregants create cute and funky envelopes to make this fundraiser more visually appealing!
Potluck Raffle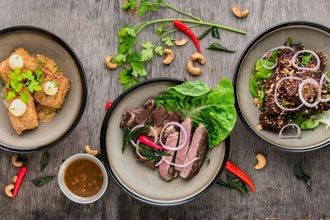 A potluck raffle is a delicious and worthwhile church fundraising idea. Here's how it works: volunteers make their best dishes, and then the potluck attendees vote for their favorite dish using raffle tickets they've purchased.
At the conclusion of the potluck, each dish goes home with whoever wins the raffle for that particular dish. Selling the raffle tickets is an easy and inexpensive way to receive contributions and show off your congregants' cooking skills!
Recurring Gift Drive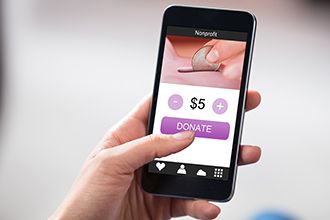 If your church invests in an online fundraising platform, you'll have an easy way to add a recurring giving option to your digital donation page. Take a deliberate approach to increasing recurring donations by hosting a recurring gift drive.
A recurring gift drive consists of strategic efforts to promote your recurring giving options and encourage church community members to sign up. Take actions such as:
Branding your recurring giving program with a unique name or slogan. This helps enhance brand recognition. For example, you might call your monthly giving program "Friends of [Your Church's Name]" or "The Love Thy Neighbor Club."
Sharing the impact of recurring gifts. You might say that monthly gifts allow your church to purchase necessary supplies for your after-school program. Or, you might share statistics such as a graph showing the growth of your church-run food bank and the increasing number of people you've been able to serve because of recurring gifts.
Challenging congregants to get involved. Use your social media pages, email newsletter, and printed bulletin to encourage congregants to get involved.
The more publicity you give your recurring gift program, the more likely supporters will be to sign up for the opportunity. Let church community members know about the major impact that recurring giving has on your church's ability to grow its offerings and develop more programming.
Chili Cook-Off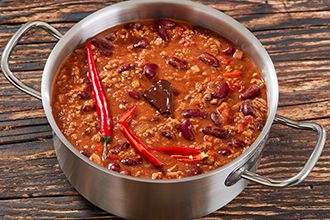 When the leaves start turning beautiful shades of yellow, red, and orange in the fall, one popular dinner starts to reach tables across America again: chili. With a chili cookoff, you can engage church members in friendly competition while raising funds for your church.
Gather a group of local chili connoisseurs to whip up several batches of chili. Then, invite community members to contribute a donation in exchange for the opportunity to sample each dish. Have participants vote on their favorites so you can crown a chili champion at the end of the event.
You can expand the competition to also include other fall staples such as pies or macaroni and cheese. This can help appeal to a wider range of taste buds, drawing more people to attend your event!
Local Business Partnership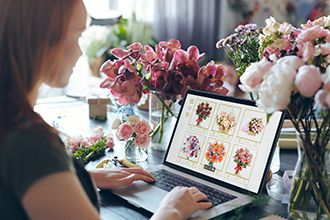 There are likely plenty of local businesses in your area, and many of your congregants are undoubtedly business owners themselves. By entering into partnerships with local businesses, your ministry can gain access to valuable ongoing church fundraising opportunities.
Your business partners can sponsor any number of activities at your church, from your youth soccer league to your annual Christmas concert.
You can also ask your business partners if they would consider contributing a percentage of their sales from a certain day, week, or month to your church to sponsor a particular program or project.
Your business partners will receive the reputational boost that accompanies charitable giving, and your church will benefit from the monetary support their businesses provide. It's a win-win!
---

4. Fundraising Ideas for Church Youth Groups
Your church's youth group is the future of your congregation. Prioritize contributions so that they benefit your younger congregants. This will ensure that you have good programming for them and give them a reason to stay involved with your church.
Individuals love to help build a valuable future for the youth. By specifically fundraising for church youth groups, you can increase the gifts you receive and encourage a sense of community around your youth programs.
Let's take a look at some great fundraising ideas for church youth groups!
Easter Egg Hunt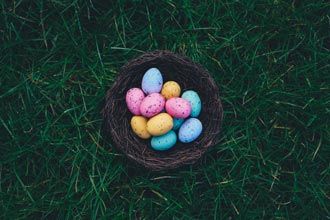 Putting on an Easter egg hunt is a great fundraising idea for church youth groups because it allows your young congregants to run around and have fun, and it's also a great way to receive contributions for your church.
When Easter comes around, set up the hunt and have a prize for the young congregant who finds the most eggs. Sell tickets to this event and let all the families enjoy watching the search!
Themed Parties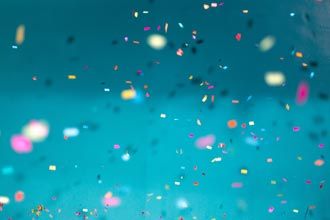 A themed party is one of the most enjoyable fundraising ideas for church youth groups and an impactful way to get your younger congregants excited about church!
First, you need to pick a theme. Then, you can sell tickets to the event or hold an auction at the party, and then have all of the contributions go back toward programs for the church youth group.
Noisy Sunday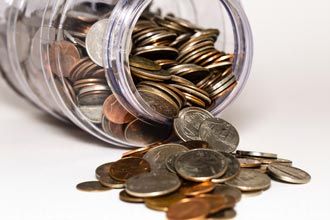 Noisy Sunday is an engaging fundraising idea for church youth groups for a couple of reasons: it encourages congregants to get involved and also gives Sunday school students a unique job.
The Sunday school students will run up and down the aisles during services with half-empty jars of change, making as much noise as they can. This encourages everyone to contribute their spare change to the jars to fill them up and make the noise go away. It's a great way to receive contributions and add some excitement to church services!
Candle Sale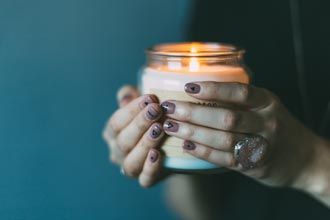 There are great product fundraising companies out there that allow you to raise money while selling products like candles. Find a provider that offers high-quality candles and collect contributions in exchange for candles around certain holidays.
Whether it's Christmas or Valentine's Day, this is a great church fundraising idea for youth groups because it gets them involved, and individuals are more likely to purchase candles from young congregants who want to make a difference.
Holiday Decorations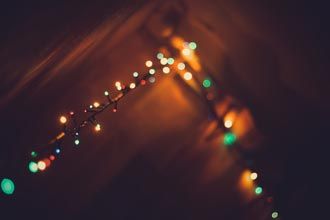 Recruit your church youth group to put up (or take down!) holiday decorations for your church's neighbors. This is a great church fundraising idea, especially for elderly community members who might want to decorate but don't have the ability to do so.
Charge a fee that will go toward the church's youth group for future programs, and be sure to hang up flyers and spread the word throughout the community.
Dog Wash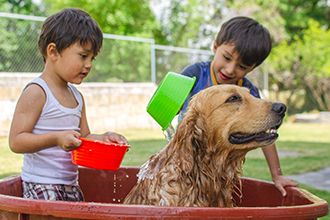 There are probably dozens of furry friends in your church community whose owners would love to take a break and let someone else clean them. Choose a weekend to host a community dog wash in your church's parking lot!
Most kids love dogs, so your young congregants will be excited to help out. Keep in mind that this idea is better for older children who are comfortable around dogs and know how to interact with them. After a quick lesson on proper animal handling and dog-washing techniques, your church youth group will be prepared to start up the washing business.
This is a great church fundraising idea for the summer months when people are enjoying outdoor activities and dogs are more likely to be rolling around in the dirt or mud.
Craft Drive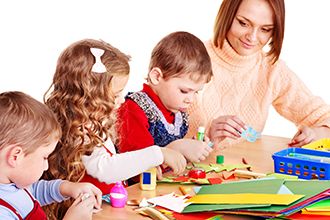 The creativity of young people is practically limitless, and a craft drive can help you receive a lot of engagement from your youth group and the community at large. During a Sunday school or youth group meeting, young church members can design a variety of crafts, such as:
Paintings
Drawings
Pottery
Sculptures
Cartoons
Wreaths
Greeting cards
Homemade candles
Homemade jewelry
Then, host a craft fair and invite community members to browse the crafts and purchase their favorite items.
You can raise money for your youth program while providing an enriching project for youth groups to get involved in. They'll be inspired by seeing the impact of their hard work when you announce your fundraising total.
Movie Night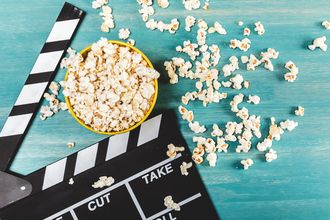 Invite youth group members and their families to participate in a movie night. Choose a family-friendly classic or exclusive new release and stream it at your church or recreational facility.
For the price of a donation, church community members can bring their kids to a fun, engaging event where they can watch the movie with friends. Plus, you can also offer concessions like drinks, popcorn, and candy for an added revenue boost.
Be sure to announce the results of your church's fundraising efforts at the movie night and encourage community members to continue donating to create an even larger impact.
Game Night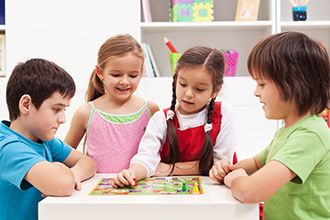 Nothing brings a community together quite like a game night! Your church youth group will love having the chance to battle it out in classic games like Monopoly, The Game of Life, and Sorry. You can also add video games into the mix— games like Fortnite and Super Mario Bros. are always popular.
Ask church members to donate their TVs, board games, gaming consoles, and video games for a night. Then, you can request a donation in exchange for access to the game night.
Pictures with Santa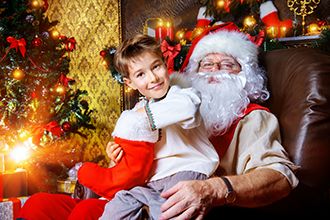 Getting photos with Santa is a time-honored tradition many families participate in during the holiday season. Send a letter up to the North Pole to see if Saint Nick is willing to step in to help out your church fundraising efforts. Then, hire a photographer and invite families to get their Santa photos for the year.
With this type of event, you can fundraise for your youth program while inviting youth members themselves to get involved. Plus, older youth group members can act as Santa's elves and help run the event.
---

5. Unique Church Fundraising Ideas
Sometimes you need to get a little creative. When simple fundraising methods are not enough, you should find ways to engage your congregants and supporters by taking a few steps outside of the box.
With unique church fundraising ideas, you can get your community involved in the betterment of your church and make it fun at the same time! Increase your fundraising outcome by exploring some of these unique ideas below.
Silent Auction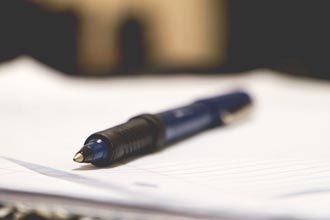 Silent auctions are great church fundraising ideas because they feature unique items that can encourage guests to place bids, all of which will go toward your church.
Procure items or experiences from local businesses or individuals, and encourage your church leaders to speak about the future projects that will need funding during the event. This is an impactful way to encourage more contributions and communicate your needs to the community.
Stop the Clock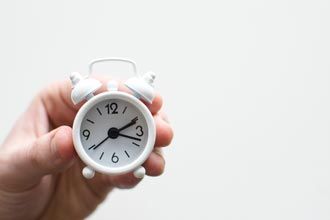 One of the most unique church fundraising ideas is a stop the clock raffle. You'll need a wind-up clock as well as a prize.
Congregants can purchase a certain number of minutes between 1-60, and the winner is the person who buys the minute where the clock stops. This game of chance is a great way to encourage congregants to press their luck and contribute to your church.
Engraved Brick Fundraiser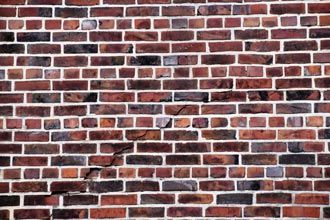 An engraved brick fundraiser is a unique church fundraising idea that's perfect if your church is looking to expand your building. Let congregants write a personal message or dedication on a brick that can be placed in the new structure in exchange for a contribution.
This is a memorable and meaningful way to personalize your church's expansion and keep your community close-knit and involved in the process.
Cookbook Creation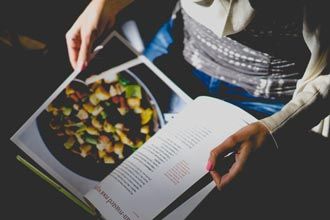 Showcase your congregants' cooking abilities with this unique church fundraising idea. Have your church members provide their favorite recipes to be included in a church-wide cookbook, which you can then offer online and to your community in exchange for contributions.
This is the perfect way to bring your congregants together and celebrate some beloved and handed-down recipes, all while putting the contributions toward your church.
Balloon Raffle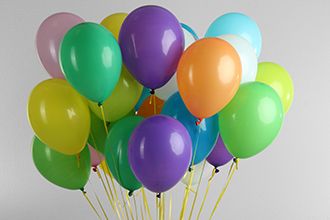 A balloon raffle is a fun twist on the classic raffle fundraising idea. In a balloon raffle, you'll stick raffle tickets inside balloons and fill them with helium. You can either host your raffle as a standalone event or sell them in conjunction with a church event. Then, you'll draw numbers and have participants pop their balloons to find out if they've won!
Be sure to offer valuable prizes such as cash rewards for first place winners and additional prizes such as gift certificates, gift baskets, or event tickets for secondary winners.
This church fundraising idea adds a little more excitement to the raffle process and boosts intrigue for participants.
Matching Gift Drive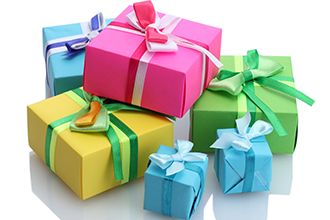 In matching gift programs, corporations match donations that their employees make to charitable organizations. Most businesses match at a 1:1 ratio, but some match at a 2:1, 3:1, or even 4:1 ratio.
With a matching gift drive as your next big church fundraising idea, you can raise awareness about matching gifts among your congregation and encourage members to research their own eligibility. Use your social media pages, website, and newsletters to spread awareness about matching gifts. Post shout-outs highlighting church members and employers who've contributed matching gifts.
When congregants get their gifts matched, you'll be able to see an exponential fundraising boost for your church and its programs.
Keep in mind that many businesses will not match donations made directly to houses of worship. However, many companies will match donations that are made to programs that provide services to all community members regardless of their beliefs, such as homeless shelters or food banks. If your church runs any programs like these, then matching gifts can provide a valuable fundraising boost to your efforts.
Family Photo Shoot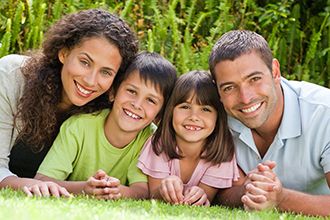 Family photos are cherished items that families keep for decades. By hosting a family photo shoot, your church can facilitate these special family memories while raising money to support your projects and programs.
If you have a professional photographer within your church community, hire them for a photo shoot day. Then, invite families to sign up for a time slot to get their photos taken. You can use the funds generated from the event to pay your photographer and support your church's fundraising efforts.
Offer different packages with a variety of image types, such as candids and posed photos, so that families can choose one that fits with their budget and preferences.
---

6. Fundraising Ideas for Mission Trips
When it comes to mission trips, traveling can be expensive. But your congregants are taking part in these trips for a reason: to help people around the world. Why not focus on your mission trip members and help secure contributions on their behalf?
By exploring fundraising ideas for mission trips, you can show the greater community what your mission is all about, spreading awareness and receiving gifts to make it happen at the same time. Check out these great fundraising ideas for mission trips and get your congregants to their next destination.
T-Shirt Fundraiser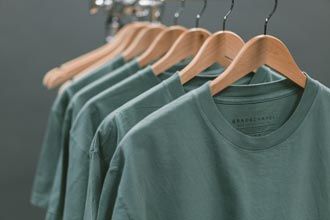 Offering t-shirts are great fundraising ideas for mission trips. Not only can you receive contributions to go toward your travels, but you can also raise awareness for the mission trip itself. Church leaders can order shirts in bulk initially to supply their leaders and attendees, then upload their design to their printer's site for individual orders online. Wear your t-shirts while traveling as a way to keep your team united. Your supporters at home can buy the shirts to contribute a gift and show their support.
Offer an option to order a t-shirt on your customized giving form so supporters can receive a tangible item in return for their contribution. If you don't want the added responsibility of handling the orders, use an online platform to manage the printing and distribution for you. Whichever avenue you decide, your supporters can demonstrate their support in a simple but meaningful way!
Bake Sale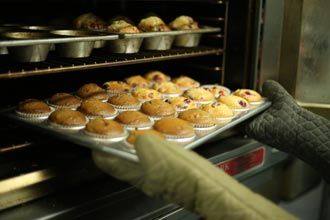 Bake sales are great church fundraising ideas, especially for mission trips, because everyone loves baked goods. Have some volunteers bake the treats and have even more sell the items.
After church services let out on Sunday, have your mission trip members put the baked goods on display so congregants who are looking for some after-service sweets can contribute in exchange for a delicious cookie or cupcake.
Garage Sale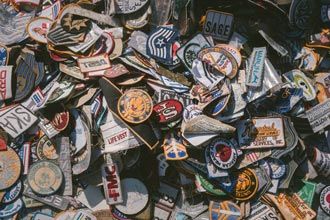 Holding a church-wide community garage sale is an effective fundraising idea for mission trips. Enlist the help of your congregants and mission trip members, and even ask for contributions from the wider community to find items you can include in the sale.
People love rummaging for bargains, and if you have the right items, you can receive a substantial amount of contributions to go toward your mission trip.
Shoe Drive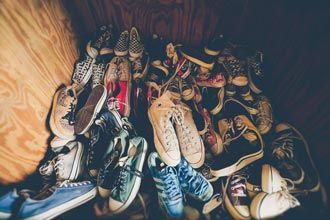 Shoe drives are great fundraising ideas for mission trips because they're easy to organize and can also help your congregation declutter! Set up collection boxes to collect gently used shoes, and team up with a shoe drive company that will send you a check based on the amount of shoes you collect.
Congregants will love cleaning house in exchange for a good cause, and your mission trip will receive helpful contributions to get to your next destination.
Trip Blog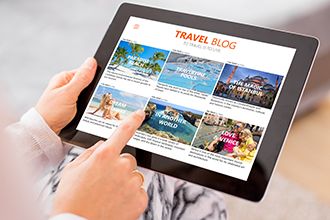 The journey of going on a mission trip is often full of stories from start to finish. You can tell those stories using a trip blog.
Create a dedicated website for your mission trip to keep church community members updated on the activities and events that happen throughout the experience. Use the blog to promote your trip donation page to keep fundraising front-of-mind for site visitors. You can even host banner ads and other paid advertising on your blog to earn additional funding.
Your trip blog will serve a dual purpose of keeping the congregation informed of the mission trip's progress while raising much-needed funds for the current and future trips.
Pancake Breakfast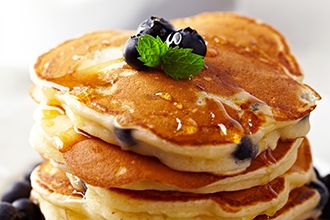 What's the most important meal of the day? Breakfast, of course! And it's hard to find a tastier breakfast item than pancakes.
A pancake breakfast can be an effective way to raise money for your mission trips. Invite church community members to purchase tickets to attend the breakfast. Have your mission trip participants whip up pancakes, bacon, sausage, eggs, and any other breakfast items they desire.
During the breakfast event, have mission trip attendees speak about their experiences and what they've accomplished with the help of donations. This could inspire community members to donate even more to the cause.
If pandemic restrictions require your church to host only virtual or remote events, mission trip participants can hand out to-go boxes of pancakes and other breakfast items in a drive-through format.
Parents' Night Out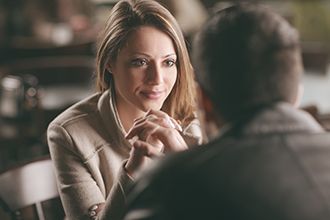 Most of your mission trip participants are probably teenage or young adult members of your church community. This is a demographic with lots of babysitting experience that you can leverage to host a parents' night out.
Use your church facilities to provide childcare for parents and recruit mission trip participants to be caretakers. Then, you can either host a date night at your church or simply allow parents to choose their own date night for a few hours.
Be sure to provide games and activities for kids so that they can have an equally fun evening.
Partner with Another Church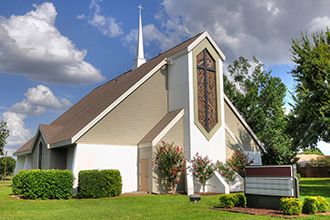 Two heads are better than one, and two churches can be more effective than one when it comes to church fundraising! By partnering with another church, you can promote your mission trip fundraising opportunities to a wider audience.
Ensure you partner with a church that has a similar mission to yours. You might even already have long-standing relationships with other churches in your area where you support each other's activities and programs.
Ask your church partners if they would be willing to share information about your upcoming mission trips and promote your donation page to their congregants. In exchange, you can offer your support for your partners' future church fundraising efforts.
These acts of goodwill can lead to long-lasting bonds between your church and other churches that help boost each others' programs and activities for years to come.

There are many unique and engaging church fundraising ideas you can use to successfully raise what you need. Why not give these a try and see how much further you can take your church programs?
If you're looking for more information on how to fundraise successfully for your church, check out these additional resources below: