What You Need to Know about Salesforce NPSP Integration
Salesforce NPSP can transform your nonprofit's digital strategy. Learn more about what Salesforce NPSP can do for your nonprofit and how to integrate it.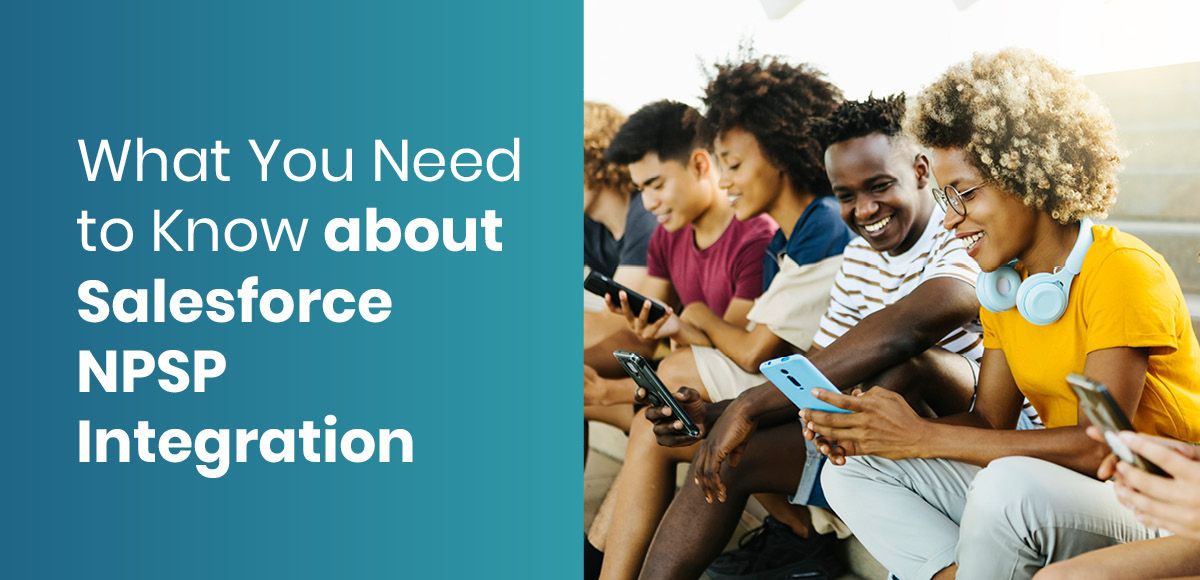 Salesforce is one of the top CRM providers for both for- and nonprofit organizations. The Salesforce CRM's scalability, customization options, and community support allow organizations that use it to transform the CRM however they need in order to accomplish their goals.
Your CRM is your nonprofit's central tool for managing donations. One of the most popular CRMs for growing nonprofits is Salesforce Nonprofit Success Pack (NPSP). While there are many CRMs available to choose from, Salesforce NPSP is a strong choice for nonprofits looking for a highly flexible and scalable system.
Before getting started with Salesforce NPSP, your nonprofit will need to implement it. For most nonprofits, integrating a new CRM with their other tools can be a long and complex process. To prepare your nonprofit for your upcoming integration, this guide will answer a few common questions before walking through the integration process.
What is Salesforce NPSP?
Nonprofit and educational institutions can explore Salesforce.org to find Salesforce's solutions for charitable organizations. Salesforce offers a variety of products for nonprofits, the most notable of which is the Salesforce NPSP, which configures the base Salesforce CRM for nonprofit use.
Essentially, nonprofits that use Salesforce NPSP will have a CRM with core functionalities, like:
Donor profile management
Reporting and analytics
Recurring donation capabilities
Program and services tracking
Outreach personalization tools
Salesforce NPSP also integrates with a wide range of third-party software and applications. This means your nonprofit can continue using a specific fundraising platform alongside Salesforce NPSP.
What does my nonprofit need to consider before integrating Salesforce NPSP?
Salesforce NPSP is a highly flexible platform and can be adapted in a number of ways during your integration. For example, one of your first steps will likely be to add your nonprofit's branding to your system. This small change will make your new platform feel cohesive and reinforce that all projects planned and completed through your CRM are for your specific organization.
When planning how you will integrate your current software and new CRM, consider the following elements in advance:
Goals. Why is your nonprofit using Salesforce NPSP? What are the goals of your current strategy and how will Salesforce NPSP help you reach them? Having a clear understanding of why your organization is investing in a new CRM will provide direction for your entire team.
Budget. Depending on your organization's size and needs, Salesforce NPSP is either free or available for a modest subscription cost. Outside of the CRM, you will also need to budget for consulting and developer fees, training costs, and the price of any additional platforms you're interested in integrating with your CRM.
Compatibility. Salesforce NPSP integrates with an extensive number of nonprofit technologies including event management tools, auction software, peer-to-peer fundraising platforms, and more. Be sure to double check whether your software integrates with the Salesforce CRM. In some cases, you may need to update your software to its latest version to ensure the two systems will be compatible.
These considerations will help you work out the timeline for your integration. Depending on your nonprofit's current technology and organization's scale, implementing a new CRM may take several months. By having a solid plan, partnering with a professional Salesforce consultant, and having strategies in place to handle potential setbacks, you can stay on track to integrate your new software solution as efficiently as possible.
Integration Process
The integration process will vary depending on your nonprofit's size and goals. However, for most organizations, integrating Salesforce NPSP will involve the following steps:
Partner with a consultant
While some integrations may be relatively straightforward, nonprofits planning to implement a complex system like Salesforce NPSP should hire a technology consultant. Follow these steps for finding a Salesforce consultant:
Understand how your consultant will impact your project. In addition to having a goal for your integration, ensure you approach consultants with an understanding of how they will help you achieve that goal.
Outline a realistic budget. Consultants have different price models, and while some have prices listed on their website, many will require you to reach out to them to learn more.
3. Research consultants' experience. Salesforce consultants work with many aspects of the platform. To get a sense of what types of projects a consultant works on, review their previous client case studies or highlighted portfolio entries.
Ask prospective consultants about their process. When exploring prospective consultants, aks what an engagement would look like from start to finish and determine what level of support you need. Depending on your team size and capabilities, a consultant can be more hands-on or hands-off. Some consultants also offer extensive add-on services, such as ongoing support, training, a custom app development.
Check references. Ask your consultants for past client references. Reach out to these nonprofits to learn more about the consultants' work process and if the final product met their expectations, timeline, and overall satisfaction.
Determine how long you will work with your consultant. Set a timeline for your project. While unforeseen circumstances may adjust your timeline, an initial agreement is essential for establishing your work process. Since your Salesforce consultant is an asset, consider developing a long-term working relationship with them. Then, if your nonprofit has future projects you need assistance with, you can easily reach back out to them. For instance, if your organization decides to invest in a new third-party member engagement platform, you can bring your consultant back to help oversee the integration with your Salesforce CRM. Their insight and familiarity will help make the integration far easier.
Start your research by compiling a list of potential Salesforce consultants from recommendations of other nonprofits and online resources. Then, review each consultant's services to narrow your list down to developers that specialize in CRM integration and implementation.
Develop a data migration plan
If you are changing CRMs as part of your Salesforce NPSP integration, you will need to create a data migration plan. This plan should include steps to review your data to determine what is important, clean up any data that should be moved, and assign a specific member of your team to oversee the data review and migration process.
Ahead of your migration, take time to clean your database. NPOInfo's nonprofit data hygiene guide advises taking the following steps:
Audit your database.
Remove unnecessary data.
Standardize your maintenance process.
Work with an expert.
Your Salesforce consultant may also be able to help with your data migration. Data management and migration services usually involve organizing your data, syncing your data into your new system, and setting up processes to ensure new data is standardized. For example, this might include setting up your donation form to require all supporters enter a valid email address.
Once Salesforce NPSP is integrated with your other software, data should flow seamlessly between systems. This prevents data silos and labor-intensive manual migrations, allowing your team to act quickly and stay updated on all incoming information.
Schedule training for your team
As with any new software solution, your staff will need time to learn how to use Salesforce NPSP. Many consultants also offer training services and can be hired to teach your staff as soon as they finish implementing your new CRM.
Additionally, have a plan in place for how your team will operate while you are moving systems. This is especially important if your team is in the middle of or is planning a major fundraiser such as a capital campaign. Be conscious that your team will also likely need some time after your integration to become familiar with your new CRM and may operate a bit slower than normal until they learn the system and are able to leverage it to its full potential.
---
Integrating Salesforce NPSP with the rest of your software can be a time and resource intensive process. Once complete, however, your nonprofit will have a flexible platform that can store all of your donors' information, improve your outreach capabilities, and work with a variety of other platforms to continually expand your technology's features.
---
About the Author: Carl Diesing, Managing Director of DNL OmniMedia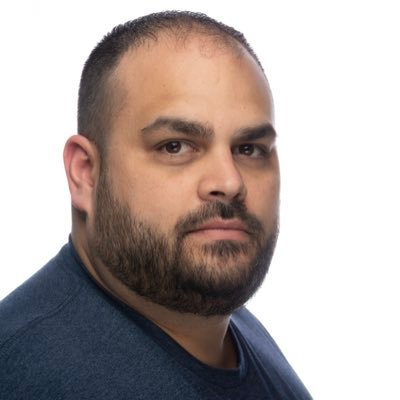 Carl co-founded DNL OmniMedia in 2006 and has grown the team to accommodate clients with ongoing web development projects. Together DNL OmniMedia has worked with over 100 organizations to assist them with accomplishing their online goals. As Managing Director of DNL OmniMedia, Carl works with nonprofits and their technology to foster fundraising, create awareness, cure disease, and solve social issues. Carl lives in the Hudson Valley with his wife Sarah and their two children Charlie and Evelyn.