If you're planning or conducting a capital campaign for your nonprofit, you're likely facing a common fear—what if donors won't want to give larger-than-average special gifts to the campaign on top of their normal annual contributions (or vice versa)?
Your organization works hard to attract, engage, and retain donors. Risking your strong relationships by asking for too much is certainly a rational fear, especially in the midst of a high-stakes undertaking like a capital campaign when you have so much else going on.
But when approached correctly, you shouldn't assume that your campaign will eat into your annual fundraising potential. Why is this? And how can you take steps to protect your annual fund if a campaign is in your nonprofit's sights?
Comprehensive Goal Setting: Yes or No?
Let's start by discussing why a common strategy for navigating this challenge often falls flat.
Many organizations choose to set comprehensive goals for their capital campaigns, essentially lumping together the campaign's core goal, its associated expenses, and a few years' worth of annual fundraising to sustain the organization. The intention is to fundraise more efficiently and eliminate the need to ask for annual support when you'll also be asking those same important donors for special campaign gifts during the quiet phase.
Raising money for more than one objective can be immensely helpful—when used on a smaller scale. For example, you might combine raising funds for a building, a new program, and an endowment in one campaign package. And we always recommend including the costs of the campaign itself in its topline fundraising goal.
However, we don't recommend lumping your annual fund and campaign goal together.
Why? Because it can cause you to miss out on valuable opportunities.
Major donors might be excited to go above and beyond with an extra large one-time gift to your campaign when they know what kind of transformational impact it will make in the long run—emphasis on the "one-time." When a donor knows that you won't make this kind of ask again anytime soon, likely not for another decade or longer, it becomes a different conversation than if you simply inflated your normal annual ask to include the campaign. Donors understand that you'll make an annual appeal every year, so they give at levels with that expectation in mind. Combining the two can muddle donor expectations and motivations.
In other words, it's easier to inspire your donors and speak about your campaign in compelling ways when it's kept distinct from your annual fundraising. After all, a capital campaign is a special fundraising initiative, and it should be treated like one. By keeping the two separate, you'll be able to talk more effectively about them and explain why both are important for your mission.
Protecting Your Annual Fund: 3 Tips
If you take the route of keeping them distinct, what steps can you take to protect your annual fund from your capital campaign asks? We have three suggestions:
Prioritize annual fund gifts. The most direct way to protect your annual fund is to implement a concrete policy that prioritizes it. If a donor chooses to give only one gift after being asked for both, use that gift to cover the annual fund first, then apportion the rest to the capital campaign. Make it clear to donors that campaign gifts are over and above their annual support.

Don't interrupt your regular appeals. Stick to your annual appeal schedule, remembering that the campaign is something special that's going on above and beyond your normal operations. One caveat, though—when it's time to take your campaign public, make sure your public phase asks and promotions don't overlap with the year-end or other periods when you historically focus on broad annual fundraising.

Use the "double mention, double ask" approach. Clearly communicate about your campaign and annual fund needs as separate entities. Mention your capital campaign in your annual appeals and vice versa. This eliminates any surprises, makes it clear that your campaign is for something special that will take your impact to the next level, and allows you to still explain the importance of your annual fund for keeping things running.
With clear communication and protective policies baked into your capital campaign plan and timeline from the start, you can set both your campaign and annual fundraising up for success. Stay on the lookout for ways to deepen donors' involvement and investment in the campaign, whether by serving as volunteer committee members, participating in your feasibility study, or representing your cause to the community.
Key Takeaways
As always, effective donor communication is key. When navigating annual fundraising during a capital campaign, prioritize clarity and excitement.
Your campaign is funding something special that will allow you to have a bigger impact on the community than you ever have before. When you make this clear, capital campaigns can be extremely effective at engaging and re-engaging your donors.
After all, they're involved because they want to help fuel your impact. When you clearly explain what you need to have an impact in the immediate term, how your campaign will make a difference in the long term, and create ways for donors to feel involved and excited, you won't need to worry so much.
Capital Campaign Readiness Assessment
Is your organization ready for a capital campaign? This simple assessment tool will help you find out. You'll assess six key areas of your organization. Take this free assessment now and find out if you're truly ready for a campaign.
---
About the Authors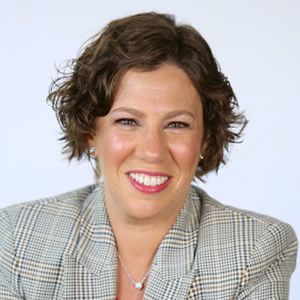 Amy Eisenstein, ACFRE, and Andrea Kihlstedt are co-founders of the Capital Campaign Toolkit, a virtual support system for nonprofit leaders running successful campaigns. The Toolkit provides all the tools, templates, and guidance you need — without breaking the bank.