online fundraising
6 Virtual Fundraisers for Dance Studios to Raise More
Businesses like dance studios are struggling to make ends meet. Here are six fun virtual fundraisers you can host to supplement revenue in a difficult time.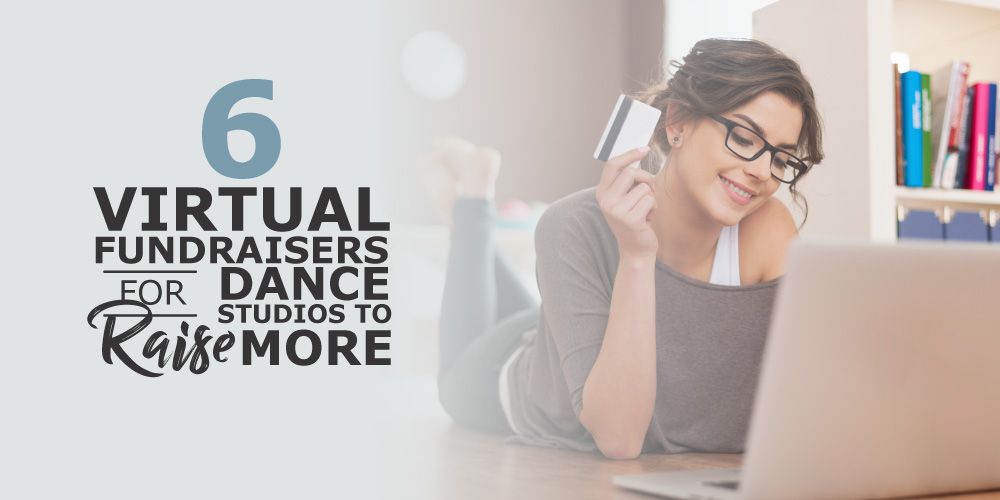 This post was contributed by DanceStudio-Pro.
As you've surely seen, virtual and online fundraisers have taken the world by storm this year as a result of social distancing guidelines from COVID-19. Nonprofits and other philanthropic organizations have raised tons of money for their respective causes using these strategic tactics. Yet contrary to popular belief, you don't have to be a charity to raise money this way.
In fact, many dance studios and other small businesses are turning to virtual fundraising practices to supplement their limited revenue, especially in a difficult time. After all, nonprofits weren't the only ones impacted by the coronavirus. Your dance studio probably was, too!
Luckily, we're here to help you get started. At DanceStudio-Pro, we work with all sorts of dance studios to implement streamlined operations through high-tech yet easy-to-use solutions. Effective virtual fundraising is no different! That's why we've put together this quick guide of top virtual fundraising ideas that are perfect for any size dance studio:
Virtual dance-a-thon
Online t-shirt sales
Online face mask sale
Viral video challenge
Virtual auction
Text-to-give
With these unique and powerful virtual fundraising ideas, you'll be sure to raise critical funding and awareness for your dance studio—both of which are of the utmost importance for ensuring successful, long-term engagement with your community. Are you ready to learn more about each of these fundraisers? Let's get started.
1. Virtual dance-a-thon
There's no better way to raise money for your dance studio than with a virtual dance-a-thon! This social distance-friendly fundraising event is a great opportunity to get your whole community involved, including students, teachers, parents, and loved ones.
With a peer-to-peer fundraising approach like this, you'll first equip your dance students with their own personal online fundraising pages. Then, after customizing it (perhaps with recital photos or an explanation of why they love your studio), participants will send their fundraising page to friends and family members using social media and other digital sharing tools.
This way, you can spread the word about your dance-a-thon far and wide and encourage all sorts of supporters to back your fundraising efforts.
Then, each supporter pledges a certain donation amount depending on the number of dances they expect their sponsee to complete. For example, Grandma sponsors her granddaughter Joan for $5/dance. If Joan completes 10 dances during your virtual dance-a-thon event, Grandma will complete a $50 donation to your studio.
Just remember, the fundraising tools you use can make a big difference in the success of this campaign. Just like the right dance studio software is crucial for your dance studio operations, so is your fundraising software for your critical fundraising success.
2. Online t-shirt sales
Branded t-shirt sales are a popular fundraiser for all sorts of organizations, teams, schools, and businesses. Your dance students will love the opportunity to purchase and sport a unique t-shirt from your dance studio, and their family and friends will likely want to get involved as well!
And with new virtual fundraising tools, bringing this fundraising idea to the digital realm is easier than ever. An online t-shirt fundraising platform like Bonfire will help create your design, then get you set up with an online fundraising page to sell your shirts.
Where you previously might have had to order your dance studio t-shirts in bulk, purchase enough of each size ahead of time, and simply hope that they sell, now you can do so with no risk and no inventory. Instead, you'll promote your online t-shirt page and allow supporters to make their purchases directly through the fundraising site. Then, the fundraising partner will even handle product distribution when your campaign is over!
3. Online face mask sales
A face mask fundraiser holds many similarities to a t-shirt or a similarly branded apparel fundraiser. The key difference is that a face mask sale is extremely relevant to our current situation. Here's how an online face mask sale works:
You'll partner with a dedicated product fundraising company and send them your dance studio's logo.
They'll design a branded face mask and set up a custom-built web store for your studio.
You and your students can share the link to your web store on social media and with friends, family, and neighbors to encourage supporters to purchase a face mask.
Your fundraising partner processes orders and ships face masks in 2-3 weeks.
Product fundraisers like custom face mask sales offer unique benefits of increased brand awareness and increased funding for your business. Plus, there's the obvious benefit that while face coverings are encouraged (or required) in most public places, you'll receive plenty of free advertising in support of your business.
4. Viral video challenge
A viral video challenge can be a great way to raise a ton of money for your cause in a relatively quick time frame. The most well-known example of this type of fundraiser is the ALS Ice Bucket Challenge of 2014.
Here's how it works:
Create some sort of challenge that fundraising participants will film themselves attempting to complete. To make this a dance-themed fundraising idea, we suggest coming up with unique choreography for a popular song.
Encourage your dance students to attempt your video challenge, posting their video on social media and tagging 5-10 friends who they nominate to complete the challenge next.
After completing and posting their dance video, the participant makes a small donation (about $5-10) to your online donation page.
The goal of this type of campaign is that your video challenge takes off, becoming "viral" through the power of social media. However, even if it only goes as far as your local community, it can be a great (and fun!) way to engage with your close supporters and raise a good chunk of money for your dance studio.
5. Virtual auction
An online auction is a favorite virtual fundraising idea for all sorts of causes, and it's sure to bring in a ton of engagement and funding for your studio. To make it a more dance-specific fundraiser, try selecting relevant auction items such as:
Private or semi-private dance lessons
Gift certificates to your dance studio
VIP tickets to an upcoming recital
At-home dance equipment
Then, supporters bid on the items they'd most like via mobile bidding software while continuing to outbid the previous individual. You can even add an extra layer of excitement by incorporating a live auction element through live streaming software, allowing supporters to bid on items in real-time.
This type of fundraiser is sure to be successful because you have a built-in audience of dance-loving virtual attendees willing to bid on your items and support your studio. However, it's a good idea to include some more general auction items as well (such as vacation packages and exclusive experiences) for those who want to support your studio regardless of their lack of connection to the dance world.
6. Text-to-give
Text-to-give is a popular virtual fundraising idea due to its accessibility and the ease with which fundraising businesses and organizations can gather support. Let's walk through the basic process:
Partner with a dedicated text-to-give provider and receive a mobile giving number for your studio.
Choose your text-to-give trigger word(s) and promote this to your supporters. Common examples include DONATE, GIVE, or the name of your dance studio.
Supporters text the trigger word to your mobile giving number. As a result, they'll automatically receive a link to your online donation page.
The individual completes the basic donation page with their payment and contact information and submits their gift.
If you already have outbound texting capabilities, such as through your dance studio app, it will be simple to send out a mobile giving appeal to your entire contact list. Plus, you can create engaging visuals depicting the text-to-give process and display them in high-trafficked areas at your studio and on social media.
Just be sure to include your dedicated mobile giving number and text trigger word in every ask so your prospective donors know exactly how to support your campaign.
---
Remember, these six fundraising ideas are only a few of an innumerable list of potential fundraisers you might host. If you're still not sure where to start, we suggest checking out some favorite online fundraising campaigns. These successful fundraisers should inspire your own as you get to see some of our top virtual fundraising best practices in action. Good luck!
---
Author: Tiffany Bellah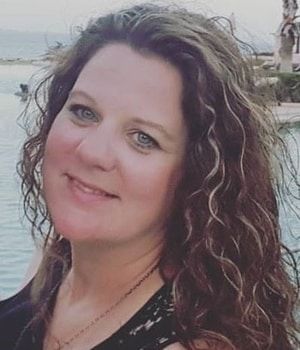 Tiffany has been involved in the dance world at many levels – as a dancer, a dance mom, a studio manager, a virtual assistant to studio owners and now as the Customer Service Manager for Dance Studio Pro. She is the mother of 4 and lives in Southern California where she enjoys working remotely to support the users of the World's Best Dance Studio Software.
A decade ago, when her girls wanted to dance competitively she went to the studio owner to offer her skills in administration and knack for setting up and managing apps that would make that Studio Owner's life easier.
After researching all the options she discovered DSP and became an expert user – fast forward to the present, she has been with the company for a year and a half and she is thrilled to be a part of the constant improvements in technology that help us all connect around the art of dance.