This post was contributed by Handbid.
As the COVID-19 pandemic spread across the globe, many nonprofit professionals found themselves facing unprecedented challenges, from maintaining team morale to securing a steady flow of revenue. Luckily, the digital space empowers organizations to continue reaching these goals despite the circumstances.
During this difficult time, your donors are still ready to support you. Your fundraising team simply needs to find the right online fundraising ideas that will capture their attention and make sense for your organization's goals. Plus, with the right tools, online fundraising will empower donors to continue supporting your cause remotely.
To help garner support, the experts at Handbid have put together their top online fundraising ideas that are guaranteed to engage supporters. Let's get started so you can continue connecting with supporters, despite the challenging circumstances.
Top Online Fundraising Idea #1: Host an Online Auction
Nonprofits have been relying on auctions for quite some time, and for good reason. They're one of the most profitable and engaging fundraisers that an organization can host. Now, thanks to technology, you can take your auctions to the digital sphere with ease.
As you get started with online auctions, keep these best practices at the forefront of your strategy:
Select the right online auction software. According to Handbid's nonprofit auction software guide, an intuitive platform enables you to handle registration, automate check-in, manage auction items, and much more. This way, you can streamline the planning process and focus on your donors and boosting registrations.
Offer mobile bidding. These days, everyone's on the go. By offering a mobile bidding app, your supporters can participate from wherever they are. So long as they have an internet connection, they'll stay connected to your event. Chances are, bidders will be very receptive to this idea. After all, apps account for nearly 90% of people's internet time on smartphones.
Procure a range of items. Not everyone can afford luxurious vacation packages and other high-dollar items. Instead, procure items for a range of budgets and interests that cater to the audience of your donors. If prospective attendees don't see any options within their price range or interests, they will be less interested in your silent auction and therefore less generous in their bidding.
Online auctions were effective prior to the pandemic and will continue to be engaging into the future. For one, supporters who want to participate may be unable to attend an in-person event, might arrive late or leave early, or may be hesitant to attend due to health concerns. By giving them the tools they need to bid remotely, they can support your cause and join in on the fun from afar.
Top Online Fundraising Idea #2: Perform a Virtual Walkathon
Walkathons and road races are a staple of nonprofit fundraising. With the right technology, these fundraisers can easily be shifted to the virtual space, making it a great virtual fundraising opportunity.
Traditionally, a nonprofit walkathon requires participants to register, set up peer-to-peer fundraising pages, and follow a specific route on the day of an event. With "a-thon" style events like this, your registrants complete the desired action (in this case, walking) for as long as possible. The further they walk, the more money they raise!
Virtual walkathons are largely the same, except participants will need to complete the walk independently and report back to your team with their results using a fitness app. According to DNL OmniMedia's peer-to-peer fundraising event guide, this online fundraiser works because "any supporter can get involved—young or older, busy or free, physically fit or less so."
There are two primary ways to pull off a virtual walkathon:
Have participants walk at their preferred location on the same date and time.
Have participants walk on their preferred date and time, so long as they complete it within a specified time period (such as one week).
Since your participants will be completing the walkathon remotely, you'll need to take extra steps to engage them. For instance, create an immersive experience and incite some friendly competition by featuring your top peer-to-peer participants or teams on leaderboards through your fundraising website. This will simultaneously serve as a reward for your top participants while incentivizing others to step up their efforts to claim the lead.
Top Online Fundraising Idea #3: Integrate Text-to-Give
With smartphone adoption spanning across all generations, text-to-give is a fantastic way to meet donors' evolving needs and their on-the-go mentalities. In short, mobile giving is a powerful fundraising idea. In fact, Donately sees a 50% higher average mobile gift rate thanks to their mobile responsive forms.
This mobile-friendly giving tactic empowers donors to give directly from their mobile devices from anywhere. All they have to do is text your organization's designated text-go-give phone number and fill out the mobile-responsive donation form.
When you adopt text-to-give fundraising, you'll find that it's incredibly helpful in supercharging your fundraising efforts because:
It's a flexible fundraising tool. Text-to-give can be paired with practically any fundraising event (such as your online auction or virtual walk-a-thon). Providing easy-to-use text-to-donate tools gives supporters the freedom to donate in a way that's convenient for them.
It widens your pool of prospects. Many nonprofit supporters access the web through their smartphones. In fact, Statista found that mobile devices (excluding tablets) accounted for 51.53% of global website traffic in the second quarter of 2020, meaning you can reach more potential donors this way.
It's scalable to all nonprofits. There are plenty of text-to-give tools on the market that meet a wide range of needs and budgets. This makes it an accessible fundraising option for nonprofits big and small.
Above all else, text-to-donate can be adapted to any kind of campaign. Whether you're raising money for your annual fund or encouraging year-end gifts, text-to-give provides a seamless addition to any fundraiser. After all, with 3.5 billion smartphone users worldwide, you'd be remiss if you didn't incorporate this strategy into your digital fundraising repertoire.
---
For the nonprofit industry, the global pandemic has likely brought about widespread permanent changes. This includes how your fundraisers will look, both now and well into the future. Even once society begins shifting to a post-pandemic world, we'll likely see nonprofits sticking to virtual and hybrid events to accommodate donors' ongoing health concerns.
Moving forward, keep these ideas in mind and equip your donors to support you in whichever ways are most convenient for them. Best of luck!
---
Guest Author: Jeff Porter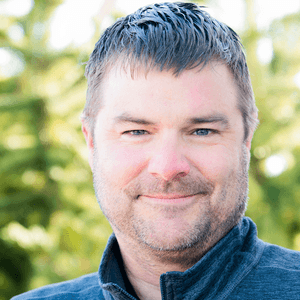 Jeff Porter, Founder & CEO of Handbid, has spent 18 years in the non-profit industry. In 2004 he founded the Prader-Willi Syndrome Association of Colorado where he still resides as board chair. Jeff learned early on that non-profits desperately needed better and more affordable fundraising solutions.
Leveraging his software background, he built most of the tools his charities used, and in 2011 he launched Handbid at his own fundraising event. The goal was to improve the guest experience, reduce administration and increase revenue.
Handbid accomplished all of those goals, effectively doubling revenue in its debut. Nine years later, Handbid's suite of tools has delighted over a half-million guests, generated millions of bids, and helped thousands of charities raise well over $100 million.