As your nonprofit continues to develop, you might be wondering how you can grow your manpower, streamline your daily operations, and make your nonprofit more productive. Beyond investing in the right tools for your nonprofit, a lot of this can be achieved by engaging with and retaining your volunteers.
Retaining volunteers is just as important as donor retention. Donors aren't renewing at the rates many nonprofits need to survive, so just as you shouldn't take donors for granted, you shouldn't take your volunteers for granted, either.
There are many ways to recruit volunteers, but it's just as important that you continue engaging them after they've already signed up. In this article, we'll explore ways to do that, including:
Organizing your data
Matching volunteers to their interests
Providing training
Setting expectations
Promoting volunteer grants
Showing appreciation
Are you ready to take a closer look at the ways you can create an efficient nonprofit through volunteerism? Let's get started!
1. Keep your data organized.
If you want to retain volunteers, it's essential that you keep your data organized. Your nonprofit probably uses a CRM (constituent relationship manager), but the type of CRM you use could make or break your organization.
Your donor management software should allow you to:
Keep track of volunteers the same way as donors. Add volunteer activity into your constituent profiles to track their involvement as volunteers, such as the dates they volunteered and how many hours they committed. Or, log any physical limitations they have and their main interests.
Track donors who also volunteer, or variations of this. Keep your data organized by creating supporter segments for donors who also volunteer, donors who haven't yet volunteered, or volunteers to haven't yet donated. This will help you track the philanthropic capacity of your constituents.
Allow volunteers to track their hours. Create custom forms that can embed into your website so that volunteers can easily log their hours or provide additional information about themselves.
If you don't save sufficient data, such as that featured above, in your CRM or it's not organized, you'll spend more time searching for the volunteer data, when you could spend that time on more valuable tasks, such as working toward your mission.
2. Match volunteers to their areas of interest.
Part of retaining volunteers and developing a productive nonprofit means making sure everyone is comfortable in their roles. The best way to do this? Match volunteers to their areas of interest.
When you have volunteers performing roles related to their strengths and interests, you'll have a higher success rate among your volunteers and your nonprofit's goals. To work toward this, you can:
Conduct a survey. Send out a survey or post one on your website to determine your volunteers' interests, or simply ask them in person.
Find tasks that are related to their interests. If someone is creative, for example, let them write letters that will be sent out or create new marketing materials. You can even let them create content for your social media profiles to work toward expanding your network.
Treat them like part of your staff. If you're running a charity auction, for instance, recruit volunteers to be part of the auction team and get them as involved as possible. Or if you're running a peer-to-peer fundraising campaign, invite them to set up their own individual campaign page along with your other supporters.
Simply put, if your volunteers are comfortable and happy in their position, they'll do a better job. And if a volunteer wants to try something new, be sure to encourage that as well! Everyone at your nonprofit can benefit from hard work and genuine interest in what is being done.
3. Provide sufficient training.
As mentioned in the last section, it's important to treat volunteers like they're part of your staff. This means providing sufficient training, just as you would for an employee of your nonprofit. Try out these strategies when coordinating a training program for your volunteers:
Offer a straightforward process. Your volunteer coordinator should outline a simple process that goes over all the volunteers' tasks as well as your nonprofit's mission and policies. Make sure they have a clear understanding of each.
Be present. Make sure you're around when your volunteers are working, especially if they're new. Supervise them and give them pertinent contact information so they can ask questions or give feedback.
Allow the training program to be flexible. Policies change, and your training program should grow and evolve with them. Listen actively to feedback and continue revisiting the structure of your training program to make sure it meets everyone's needs.
Offering a good training program will set your volunteers up for success. They should have a clear idea of what their responsibilities are and what your nonprofit represents. After all, they're now representatives themselves! If you're constantly looking for ways to improve the program and listening to feedback, it'll get even better with time.
4. Set reasonable expectations.
Before, during, and after your training sessions, it's important to also set reasonable expectations of your volunteers so that they know what is expected of them, as outlined in this guide. But this also goes both ways: Just as they should respect your expectations of them, you should respect their expectations of you.
Try out these methods to make sure all of this is done within reason:
Respect their time. Be sure you respect the amount of time they have available to commit. After all, volunteers have jobs and other engagements where they could be spending their time. It's a special relationship they have with your organization that leads them to give this valuable time away for free.
Be clear in your expectations. When volunteers know what your nonprofit wants, they'll be more likely to meet those expectations (and even surpass them!).
Establish the basic requirements of the job. Just as you trained your nonprofit staff, be sure volunteers undergo training to know exactly what their role will entail. This will ensure volunteer efficiency and a more effective volunteer program.
Set goals. Set goals for the outcome of the volunteer position. This can serve as an additional motivator to maximize your volunteers' performance. Be sure to encourage them in their roles and keep them engaged.
From recruiting volunteers to retaining them, there are many dos and don'ts. As long as you set forth clear expectations and are respectful of your volunteers, you'll be well on your way to a successful program!
5. Promote volunteer grants.
A key element to keep in mind for a successful volunteer program is volunteer grants. Volunteer grants are a form of corporate giving where companies donate money to a nonprofit based on how many hours an employee volunteers. Many companies offer these grants, so be sure your volunteers know how to check their eligibility using a volunteer grant database.
If your nonprofit needs to fundraise on a limited budget, volunteer grants can also help make your organization more productive. Here are ways promoting volunteer grants to your volunteers can help your nonprofit:
You can motivate your volunteers to continue volunteering. If your volunteers are on the fence about still giving their time, knowing that a volunteer grant is available through their company can encourage them to continue their commitment.
You can encourage volunteers to donate more time. Many of the volunteer grant companies require a minimum number of hours that must be spent volunteering for the year in order to be eligible. Encourage donors to volunteer more to reach these minimums.
You can inspire volunteers to bring their friends. Many companies will give nonprofits a team volunteer grant for groups of their employees who volunteer together. Inspire your volunteers to bring along their coworkers to take full advantage of the company's maximum donation limit.
Returning to your CRM, you can also use this to measure whether your more engaged constituents are likely to bring their friends in as volunteers or donors. Bloomerang offers some helpful insight as to how this works. Promoting volunteer grants can help persuade these individuals to bring in more friends and coworkers as volunteers.
6. Show appreciation.
What better way to engage and retain your volunteers than by showing your appreciation? By showing that you value your volunteers' time and effort, they'll feel valued in return and be more likely to come back.
Try out these ways to show your gratitude:
Thank them for their time. By directly thanking your volunteers, they'll know you appreciate the time and energy they've put into your nonprofit. People like to feel valued for their contributions, so be sure they know they are.
Recognize them. Host a volunteer-only event and/or find ways to recognize high-performing volunteers for all they've accomplished. This will keep them motivated to do even more.
Create volunteer swag. Give your volunteers a way to stand out by creating custom items they can show off that clearly designate them as part of your nonprofit, like t-shirts or stickers. Not sure where to start? Check out Bonfire's guide to designing the perfect t-shirt.
Listen to their feedback. Not only should you value your volunteers' time, but you should also value their feedback. Listen to their opinions and feedback on what they've been involved in so you can make your volunteer program and overall operations even stronger.
Thanking everyone is important, so be sure to do this regularly and at the appropriate times. Appreciation goes a long way, and if your volunteers feel valued, they'll value the time they spend working with your nonprofit, too.
---
There are many strategies you can use to develop a productive nonprofit, and working to engage and retain your volunteers is a surefire way to do this. Staying on top of your data, training your volunteers with reasonable expectations, and showing appreciation are all ways you can help your nonprofit grow. Now try out these methods for yourself!
---
Author: Steven Shattuck
Chief Engagement Officer at Bloomerang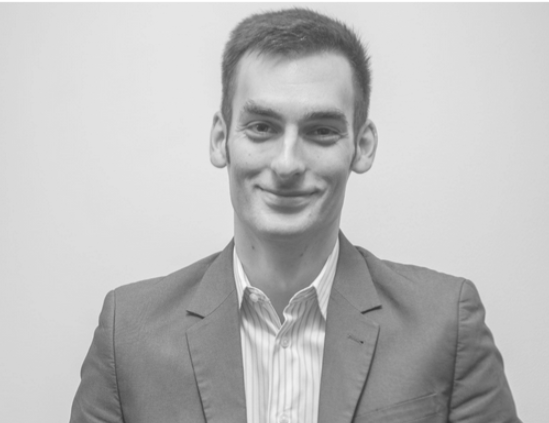 Steven Shattuck is Chief Engagement Officer at Bloomerang and Executive Director of Launch Cause. A prolific writer and speaker, Steven is a contributor to "Fundraising Principles and Practice: Second Edition" and volunteers his time on the Project Work Group of the Fundraising Effectiveness Project and is an AFP Center for Fundraising Innovation (CFI) committee member.