As a nonprofit professional, you're likely incredibly busy leading the charge with fundraising initiatives, paving the way for your cause, and organizing programs among countless other tasks. You've got a lot on your plate, meaning you don't have time to waste navigating several tools, which is probably why you're interested in learning more about the best Zapier integrations for nonprofits.
Zapier connects more leading web apps than any other platform out there — 2,000 to be exact. And with new options added every week, you can connect virtually any tool in your tech stack and automate your processes with unmatched flexibility. So long as you pinpoint the best Zapier integrations (also called Zaps) out there, you'll be able to streamline day-to-day tasks with just a few simple clicks.
At Donately, we have ample experience with Zapier and use it extensively for our own processes. Through our hands-on work with this platform, we understand how nonprofits can leverage it to connect many of the apps they're already using to improve their workflow.

Using this firsthand knowledge, we've pulled together 20 Zapier integrations that help nonprofits enhance their operations, divided into three overarching categories:
1) Zapier Integrations for Data Management
2) Zapier Automation Ideas for Communication
3) Zapier Integrations for Constituent Management
Throughout this article, we'll explore these top Zapier integrations, diving into their functionality when paired with Donately. If you're ready to consolidate your workflow, let's get started!
---

Zapier Integrations for Data Management
Organizations constantly handle large amounts of constituent and financial data. It's important to have the right systems to back your efforts in an efficient and secure way.
Let's dive into three of the best Zapier integrations that handle the behind-the-scenes data management, so your team can focus on enhancing your fundraising and stewarding supporters.
---
Zapier Integration #1: FreshBooks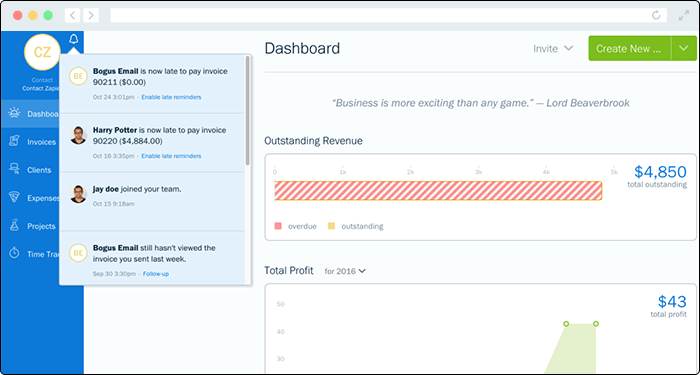 Originally created for business use, FreshBooks was redesigned to make billing and accounting easy for any nonprofit organization. It's a cloud accounting software designed to:
Send invoices.
Track expenses.
Manage your time.
Collaborate on projects.
This easy-to-use accounting software is available as a Zapier integration and can connect with leading web apps like Slack, MailChimp, Wuffo, Google Sheets, and thousands more.
By connecting with Donately, you can streamline all accounting and gain a holistic view of your fundraising. Specifically, you can create client records based on donors and track all income from donations by source.
Explore Freshbooks' Zapier Integration with Donately
---
Zapier Integration #2: QuickBooks Online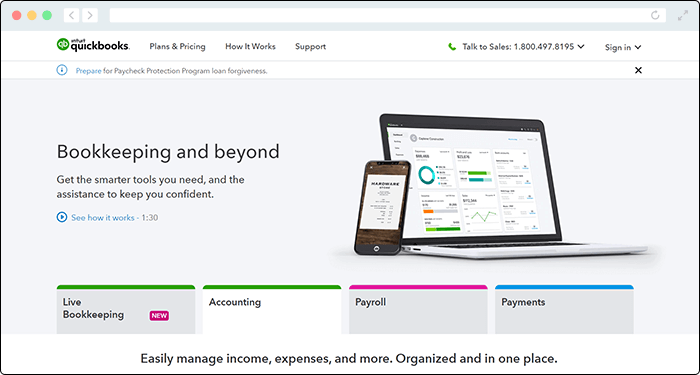 QuickBooks Online is the web version of the popular accounting packages QuickBooks. They provide discounted professional-grade financial management tools at an affordable price for nonprofits. With this Zapier integration, you can:
Invoice donors. Create professional custom invoices, track invoice status, send payment reminders for pledged donations, and match payments to invoices automatically.
Track donations. Empower your team to accept and record donations on their favorite devices.
Automate reporting. Create the reports you need from board member reports to grant reports. Then, make your reports presentation-worthy by fully customizing them with your logo and show notes.
When you connect with Donately through the Zapier integration, you can automatically sync donation data with your accounting team to cut down administrative time each month.
Explore QuickBooks' Zapier Integration with Donately
---
Zapier Integration #3: Google Sheets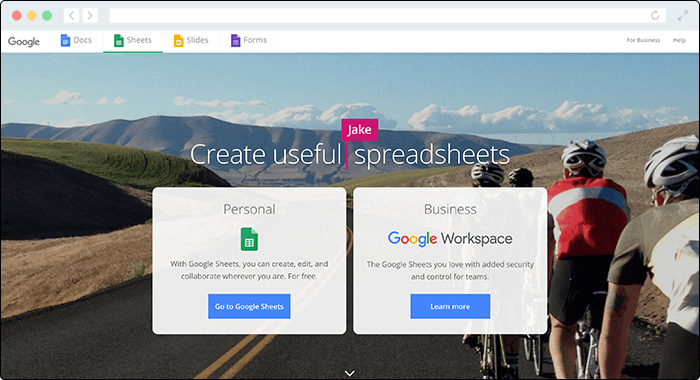 Google for Nonprofits offers eligible organizations access to Google products that can help solve many day-to-day challenges. This includes finding new donors and volunteers, working more efficiently, and encouraging supporters to act on their generosity.
As part of that program, Google Sheets empowers nonprofits to track donors and donations in one convenient location. Plus, the tools are accessible from any device with 30GB of storage space per user per account.
When you integrate Google Sheets with Donately via Zapier, you can:
Create Google Sheets rows from Donately donations
Save new fundraisers to a Google Sheet
Add the extended record of new Donately donors to a Google Sheet
Explore Google Sheets' Zapier Integration with Donately
---

Zapier Automation Ideas for Communication
Effective communication is the fastest, most cost-effective way to maximize donations, re-engage lapsed donors, and drive event registrations. When personalized and timely, you'll effortlessly increase your marketing ROI. Let's walk through several of the best communications tools that are available as Zapier integrations.
---
Zapier Integration #4: ActiveCampaign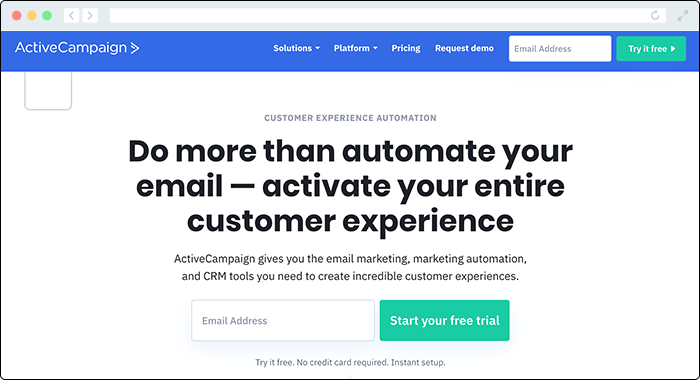 ActiveCampaign is marketing automation software that can supercharge your fundraising. This platform combines all email marketing efforts into one convenient, easy-to-use system, so you can devote more time to creating an incredible support experience.
With this Zapier integration, seamlessly create highly engaging emails. Then, send them to your constituents and keep up with virtual interactions in real-time. By connecting ActiveCampaign to Donately via Zapier, you can:
Create and update donor records.
Create deals based on donations.
Send highly segmented email appeals to reach the right donors at the right time.
Explore ActiveCampaign's Zapier Integration with Donately
---
Zapier Integration #5: Campaign Monitor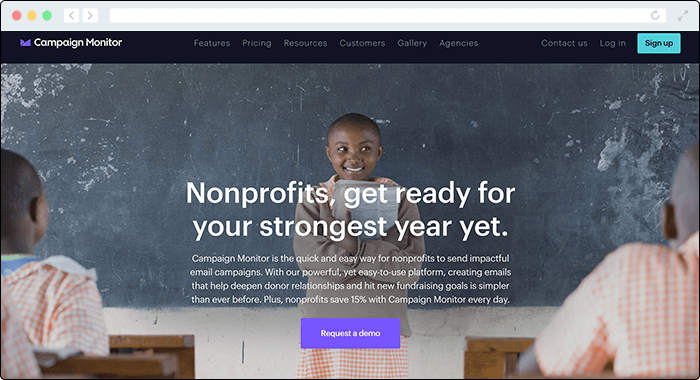 Campaign Monitor empowers nonprofits to improve the online donor experience through its email marketing tools. Even with the ever growing technological landscape, marketers keep returning to email marketing, and Campaign Monitor makes it easy to automate these communications.
Built for designers, this Zapier integration makes it easy to:
Manage subscriber lists. You can even back up your email data on Google Sheets to keep accurate records of who has subscribed and unsubscribed.
Develop a hyper-personalized email strategy. Personalized emails can generate up to six times more donations compared to generic emails, so make use of Campaign Monitor's preferences center as well as segmentation capabilities.
Track the results of email campaigns. Keep track of key data like open rates, bounce rates, and click-through rates.
By integrating Campaign Monitor with Donately, your team will be able to send custom donation receipts post-donation and maintain a fully updated donor list for custom email campaigns.
Explore Campaign Monitor's Zapier Integration with Donately
---
Zapier Integration #6: Constant Contact
Save hours of manually updating your contact lists with the Constant Contact Zapier integration. This powerful duo gives you access to hundreds of web services designed to supercharge your email outreach.
The easy-to-use platform makes it easy to customize and design effective emails that stand out on your supporters' favorite devices. Set up powerful marketing campaigns through this Zapier integration with tools for:
Automation. Drive donations by keeping your audience engaged via triggered emails series, powerful list-building tools, and contact segmentation. Plus, Constant Contact will automatically resend emails to non-openers.
Contact list management. Upload contact lists directly from your other favorite Zapier integrations, like Excel, Outlook, and Salesforce. Do it your way by adding new contacts in-person, on your website, and through social media.
Email tracking. Know who's opening, clicking, and sharing your emails. That way, you can identify plausible leads and ultimately create content that resonates with supporters.
Best of all, you can connect to Donately to gain access to a slew of additional features. Create and update contacts based on new donations, know when recipients open emails from specific campaigns, and more!
Explore Constant Contact's Zapier Integration with Donately
---
Zapier Integration #7: Drip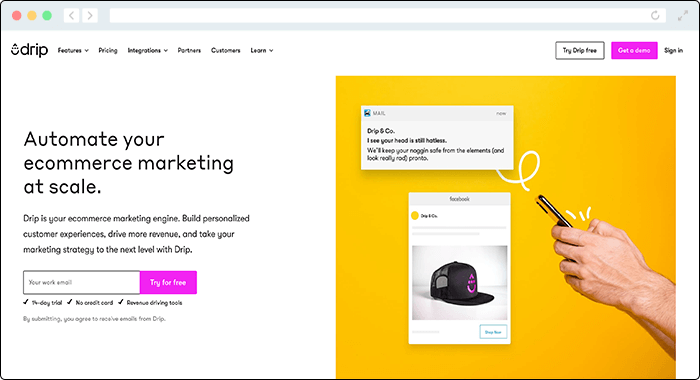 Drip is a highly effective email automation system that helps nonprofits engage current and future donors. This platform is an ecommerce marketing engine that enables organizations to build personalized supporter experiences, drive more revenue, and take marketing to the next level.
Through the Zapier integration between Drip and Donately, nonprofits can supercharge their efforts with features like:
Custom tags. Create more targeted outreach by adding custom tags to subscribers within your contact list based on donor behavior.
Automatic email campaigns. Set campaigns to trigger out to specific supporters, such as event invitations to subscribers who meet your preset criteria.
Campaign notifications. See when a subscriber issues a spam complaint about an email, which emails bounce, when subscribers click a trigger link, and more.
Pairing this Zapier integration with Donately allows you to craft every interaction to be as personalized as possible for a fraction of the price of the major players.
Explore Drip's Zapier Integration with Donately
---
Zapier Integration #8: Email by Zapier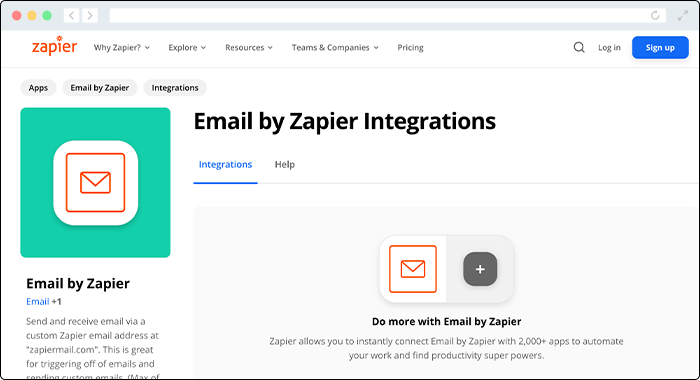 Email by Zapier is a lightweight yet extremely flexible email tool for nonprofits. While other email platforms are great for mass email campaigns, this Zapier integration is great for triggering emails at low volumes, since there's a limit of 10 per hour.
Perfect for smaller organizations, the platform allows you to send and receive email via a custom Zapier email address without any other subscriptions.
Through this Zapier integration with Donately, your team will be empowered with features such as:
Customizable templates. Use "blank slate" email templates to kickstart your email design process. Fully customize them with text or HTML coding.
Automated donation receipts. Each time someone donates through your Donately donation page, Email by Zapier will trigger out a customized thank you email expressing your appreciation.
Plus, this platform can be integrated with hundreds of others to build out its functionality. Whether you want to send SurveyMonkey donor survey answers straight to your email or save important files directly to Google Drive, Email by Zapier can help you automate plenty of day-to-day tasks.
Explore Email by Zapier's integration with Donately
---
Zapier Integration #9: Gmail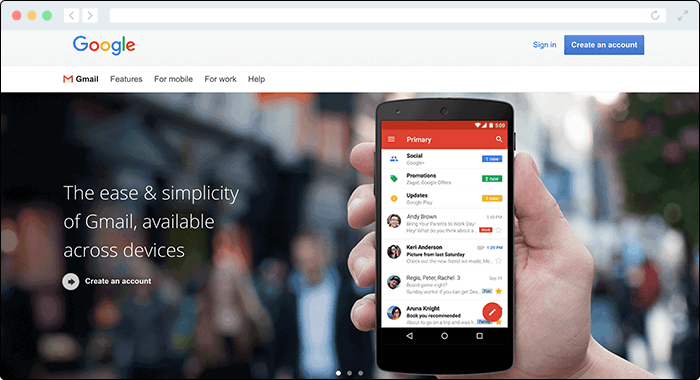 Powered by the world-renowned company Google, Gmail is widely-adopted across the nonprofit industry. As one of the most popular email services, this service keeps track of all your emails with threaded conversations, tags, and Google-powered search to find any message you need. Plus, you gain access to unlimited email addresses at your custom domain.
When you integrate Zapier with Donately, you'll be able to:
Personalize welcome emails to new donors
Automate custom donation receipts
Set up donation notifications to staff
Connect Gmail to Zapier to turn your inbox into a productivity powerhouse. Whether you want to create calendar events via Zoom when you label an email or automatically send starred messages to Trello as new cards, the possibilities are endless.
Explore Gmail's Zapier Integration with Donately
---
Zapier Integration #10: Kajabi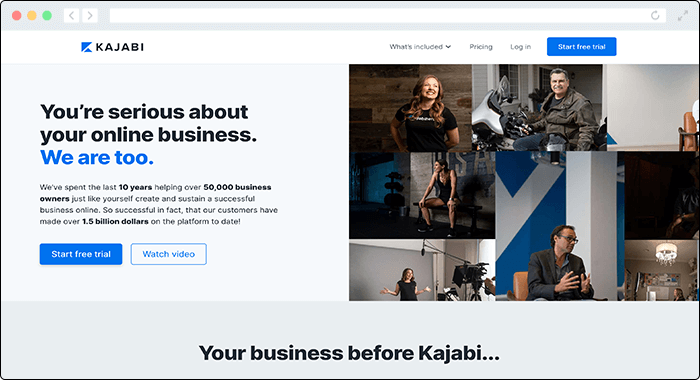 Enhance your marketing outreach with Kajabi, another fantastic Zapier integration! In this day and age, a solid web presence is a must, which is why this all-in-one platform extends beyond email campaigns with specialized website building tools.
Using Kajabi's Zapier integration with hundreds of apps, your marketing team will be able to:
Automate contact updates. When integrated with Donately via Zapier, this platform can automatically add information from donations into your Kajabi "People" database to keep your records intact.
Create an online marketplace. Experiment with ecommerce or accept donations through your website. Kajabi integrates with leading payment processors like PayPal and Stripe so you can securely accept contributions.
Send donor surveys. Boost engagement and gather feedback from supporters with Zapier integrations like Enalyzer. Set up automatic follow-up surveys for new donations or product purchases, so you can improve your online donor experience.
With 10 years of experience and more than $1.5 billion dollars processed, Kajabi empowers organizations around the world to expand their reach and secure more donations, so be sure to check out their Zapier integrations with other leading apps.
Explore Kajabi's Zapier Integration with Donately
---
Zapier Integration #11: MailChimp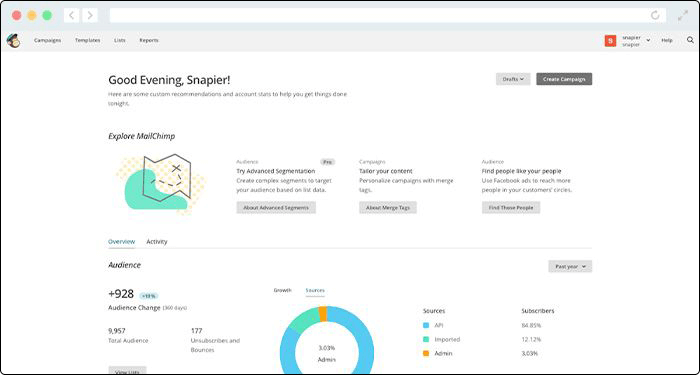 MailChimp is a popular integrated email marketing platform that helps nonprofits connect with supporters through tailored outreach. When it comes to fundraising, well-timed emails empower you to spread your reach, connect with donors, and secure more revenue, and MailChimp helps organizations everywhere accomplish exactly that.
Backed by this Zapier integration, you can develop impactful email campaigns and deliver personalized messages to the right supporters at the right time with features such as:
Segmentation. Be more intentional with your outreach by organizing contacts based on common characteristics, whether it's by donation activity, geographic location, or email interactions.
Automation. Set up automated personalized emails to connect with supporters. You may choose to set up series like welcome emails for new supporters and thank-you emails for recent donors.
Analytics. Measure fundraising success with insightful benchmarks. Within their reporting section, view your open rate, click-through rate, and number of subscribers.
When you use this Zapier integration with Donately, you can subscribe donors to email lists and add tags to your donors inside of MailChimp, enhancing your outreach even further.
Explore MailChimp's Zapier Integration with Donately
---
Zapier Integration #12: SendGrid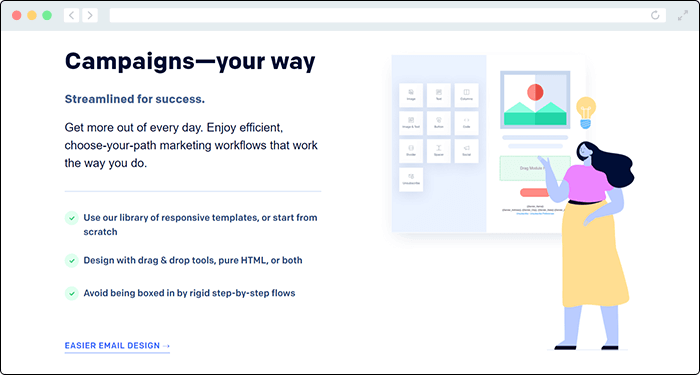 Maintaining an organized system for transactional and marketing emails can eat up time and cause headaches for your marketing team. Eliminate that frustration with SendGrid and Zapier.
When you connect SendGrid to Zapier, you gain vital functionality like:
Automatic follow-up emails. By integrating with other apps, you can trigger emails when a contact completes a certain action. For instance, the SendGrid + Donately integration allows you to improve donation receipts and thank-you emails with custom HTML.
Contact management. Eliminate the hassle of manually adding new contacts. Zapier will send contacts right into SendGrid through integrations like Salesforce CRM or ClickFunnels.
Lead generation. With integrations like Facebook Lead Ads, automatically reach out to leads to capture their interest and encourage them to support your work. This way, you can spend more time fine-tuning your fundraising strategy and fulfilling your mission.
By integrating SendGrid with other leading apps, continue working while sufficiently (and immediately) acknowledging supporters for their generous contributions. In no time, you'll be well on your way to improving your online supporter experience and streamlining workflow.
Explore SendGrid's Zapier Integration with Donately
---
Zapier Integration #13: Slack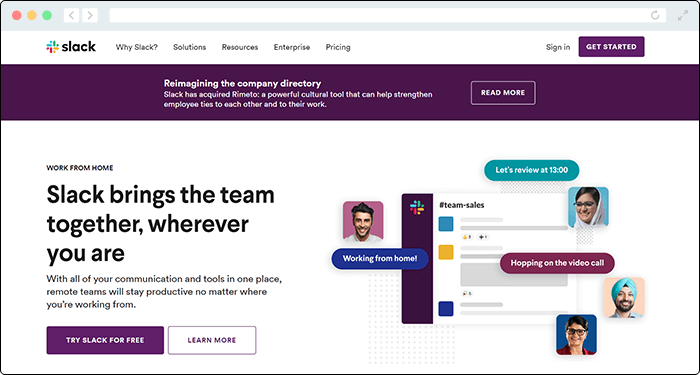 While proactive supporter communication is certainly important, so is effective team communication. When your nonprofit's team is on the same page, you can spend less time emailing or sitting in meetings and can get back to fulfilling your mission. Slack recognizes this and provides one of the best team communication tools out there.
With Slack's Zapier integration, you'll gain access to powerful collaboration tools, such as:
Unlimited channel creation. Create messaging feeds for groups within your organization. Designate channels for committees, board members, and even sponsors.
File sharing. Connect with file sharing apps, and use the drag-and-drop tools to share documents within private, secure channels and messages.
Automated updates. Keep your team updated by sending messages to specific channels when people fill out your form on SurveyMonkey, Typeform, or Google Forms.
Task management. Effortlessly manage your to-do lists by adding new starred Slack messages to project management apps like Trello and Todoist.
Through Slack's integration with Donately, you can set up instant notifications whenever a donation is made or when new fundraiser pages are created. Plus, you can use this Zap to get the extended record of a donor posted to a Slack channel. This way, you have all the necessary details to follow up, spot trends, or send a quick thank you.
Explore Slack's Zapier Integration with Donately
---
Zapier Integration #14: HubSpot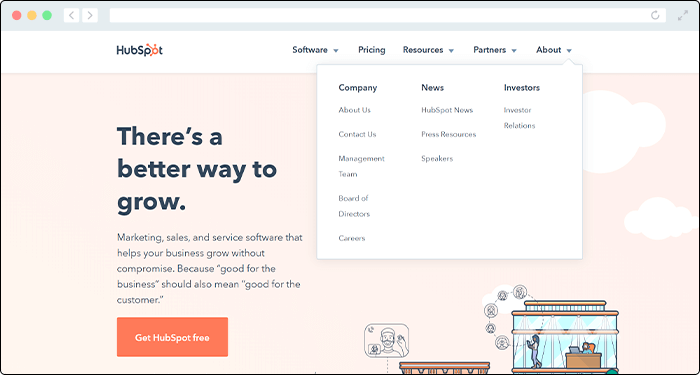 HubSpot empowers nonprofits to harness the power of one of the oldest (yet most effective) digital marketing channels: email. In fact, marketing studies have found that for every $1 spent, email marketing generates $38 in ROI, which is an astounding 3,800% ROI.
Backed by this Zapier integration, your team can eliminate the tedious manual work involved in managing your contacts and marketing. In turn, you can focus your time on closing deals and developing lasting donor relationships. Specifically, nonprofits gain access to intuitive features like:
Personalized communications. From inspiring advocacy to generating donations and growing your membership base, use data to build targeted email nurturing campaigns.
Custom site marketing. Gain access to HubSpot's first-in-class web development tools, and expand beyond email marketing by developing a strong website that's optimized for search engines.
Ad monitoring. Track the ROI of your digital advertising on a range of platforms, so you can know where you're overspending and can cut back.
By integrating HubSpot with Donately via Zapier, you can seamlessly update donor records, create new deals for each donor, and attach a contact with a deal on each donation. Whether you're looking to attract prospects or re-engage lapsed donors, make the most out of your marketing dollars with this Zapier integration for nonprofits.
Explore HubSpot's Zapier Integration with Donately
---

Zapier Integrations for Constituent Management
Your members, volunteers, donors, and sponsors make sure you're backed with sufficient funding and resources to continue striving toward your mission. With the right software in your toolkit, you can prioritize their experience and ensure you're providing highly relevant appeals. Let's take a look at a handful of the best Zapier integrations for automating and enhancing constituent management.
---
Zapier Integration #15: Capsule CRM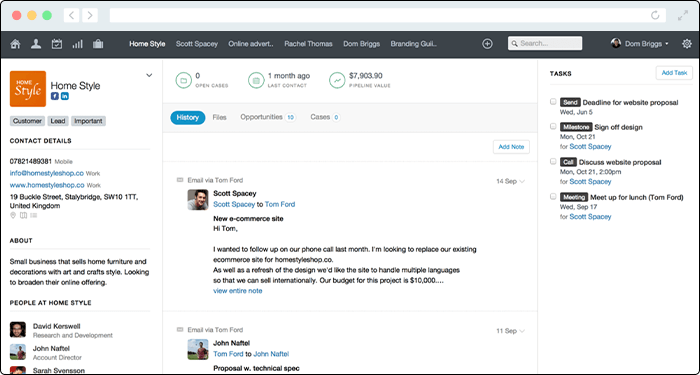 Your constituent management strategy can mean the difference between retaining and losing support. That's why Capsule CRM developed specialized tools for stewarding relationships and keeping up with your busy supporters.
Capsule CRM is a hosted CRM for tracking constituents and donations online. It empowers organizations to develop long-lasting relationships and push more donations through the pipeline than ever before without blowing their budgets.
By integrating Capsule CRM with other leading apps, you'll gain access to features like:
Simplified segmentation. Filter your contacts based on their location, when they were first added to your database, or any custom tags you create. Using these categorizations, you'll be able to send highly-customized outreach through any Zapier marketing integrations.
Donation opportunities. Keep up with donation opportunities based on donors' past giving. Connect with tools like Donately and Google Sheets to stay up-to-date with trends, and you'll know the best possible time to reach out to donors.
Task management. Add tasks that need to be completed for each contact within Capsule. Be sure to set up automated email alerts through Zapier's email integrations, so staff know which tasks they need to complete.
Its integration with Donately grants users the ability to complete tasks like creating or updating contacts from donations and adding custom criteria for segmentation.
Explore Capsule CRM's Zapier Integration with Donately
---
Zapier Integration #16: Copper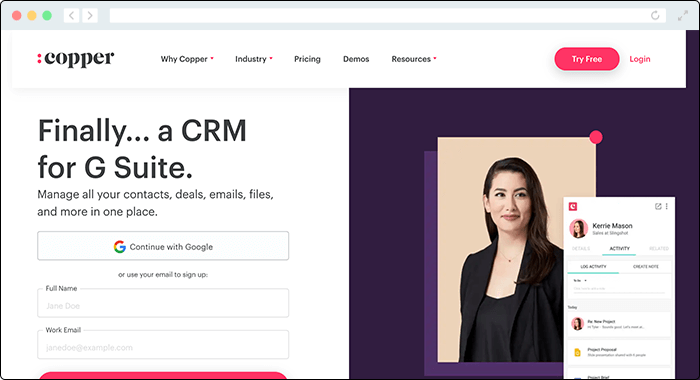 Your development team should be focusing on creating lasting relationships with supporters, not tedious data entry. Save your team time with Copper's Zapier integration. Built for a seamless experience with G-Suite, Copper is a CRM platform that is designed to automate core operations and handle busywork, so you can get back to stewarding supporters.
Here are some creative ways you can leverage Copper's Zapier integrations with other leading apps:
Automate constituent management. Automatically create and update contacts in Copper whenever one of your online forms (like your Donately donation form) is submitted.
Manage leads. Create leads within Copper with info from form entries from TypeForm, Wufoo, and other apps. Plus, you can send Slack notifications when new leads are created in Copper.
Improve team communications. Send emails or Slack notifications when an opportunity status changes and tasks are assigned. That way, your team will be on the same page and can focus on building relationships instead of coordinating who does what.
By pairing Copper with Donately, you'll easily manage contacts and locate donation opportunities within the CRM. In no time, you'll be on your way to cultivating stronger donor relationships.
Explore Copper's Zapier Integration with Donately
---
Zapier Integration #17: Insightly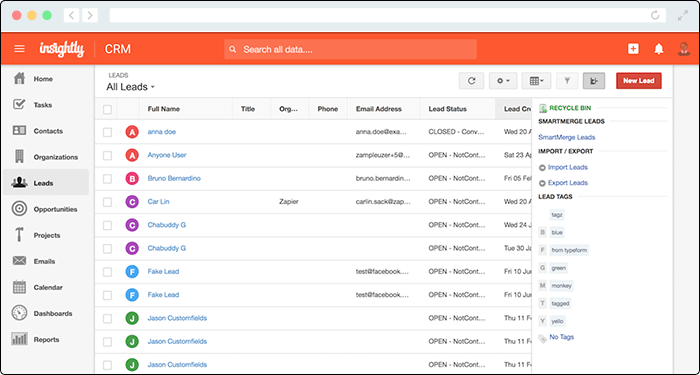 As a nonprofit professional, you understand how important both a CRM and project management are to your organization's success. Built for small to mid-sized organizations, Insightly is a CRM and project management app in one. With Insightly, nonprofits can track relationships, monitor their sales pipelines, and organize projects.
Connect Insightly to Zapier and gain access to a whole host of tools from calendar event creation to basic donor management. Here are a few key benefits of this Zapier integration that nonprofits find useful:
Generate more leads. Save important leads who land on your website. Using the Gravity Forms plugin on your WordPress site, Zapier will convert these individuals into contacts.
Stay up-to-date on donors. Store new contacts based on first-time donations and update existing profiles based on subsequent contributions. Then, create opportunities and track follow ups by integrating with Donately.
Assign tasks to your team. Add pertinent details to the tasks your team needs to complete. Then, make or move a Trello card to a specific list, and Zapier will assign that task to your Insightly team member.
By pairing Insightly with Zapier, you'll be able to store critical business info and gain access from your favorite devices. In no time, your team will be equipped to raise more donations and build lasting relationships.
Explore Insightly's Zapier Integration with Donately
---
Zapier Integration #18: Microsoft Dynamics 365 CRM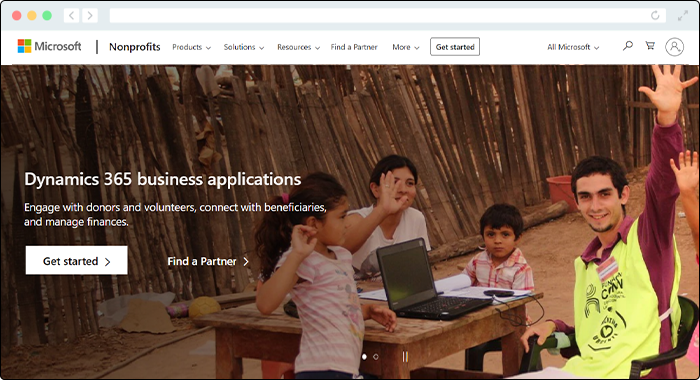 Centralize constituent management and your nonprofit finances in one convenient location with Microsoft Dynamics 365 CRM. As Microsoft's own cloud-based CRM platform, Dynamics for Nonprofits empowers organizations to meet today's challenges head-on and overcome communication barriers when connecting with supporters online.
By integrating with Zapier, Microsoft Dynamics 365 can serve as the foundation on which you build with fundraising, engagement, and productivity apps. Here's an idea of this platform's functionality for nonprofits:
Automate and modernize your financial operations. Monitor performance in real time, predict future revenue streams, and make data-driven decisions to drive greater impact.
Build lifelong relationships with donors and volunteers. Using past engagement history, take contextual information into every conversation and develop personalized interactions.
Create data-driven engagement strategies. Dynamics 365 includes standardized, extensible data schemas relevant to constituent management, fundraising program delivery, and impact tracking.
Best of all, the Donately integration empowers you to create leads or contacts from each donor. Then, you can automatically sync all donation data to segment donors.
Engage donors and volunteers, connect with beneficiaries, and manage finances all thanks to this Zapier integration.
Explore Microsoft Dynamics' Zapier Integration with Donately
---
Zapier Integration #19: NeonCRM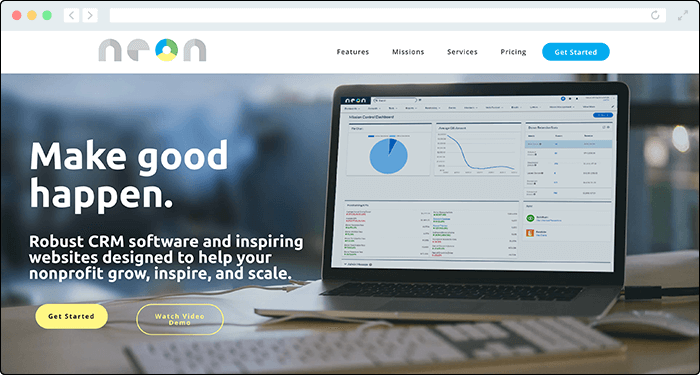 Built by nonprofit professionals, NeonCRM's solution addresses many of the challenges that modern nonprofits face. This platform helps thousands of organizations grow their communities, inspire their target audiences, and scale their impact.
Through a number of app integrations via Zapier, these features stand out:
Membership, donor, and volunteer management. Take your relationships to new heights with NeonCRM's dedicated constituent management tools. Cover all your bases from members to volunteers.
Powerful event management tools. Put on more effective events with event management functionality. Using various Zapier integrations, embed dynamic listings of your upcoming fundraisers into your website, market them, and manage registration.
Social media integration. Want to generate some buzz around your donation appeals? Automate your Twitter account to announce new donations that file into NeonCRM. This will encourage people to donate and keep the cycle going!
As an added bonus, NeonCRM integrates with Donately via Zapier so you can easily keep track of vital donor data. Overall, NeonCRM streamlines many of your day-to-day constituent management processes, so you can focus on what matters: fulfilling your mission.
Explore NeonCRM's Zapier Integration with Donately
---
Zapier Integration #20: Salesforce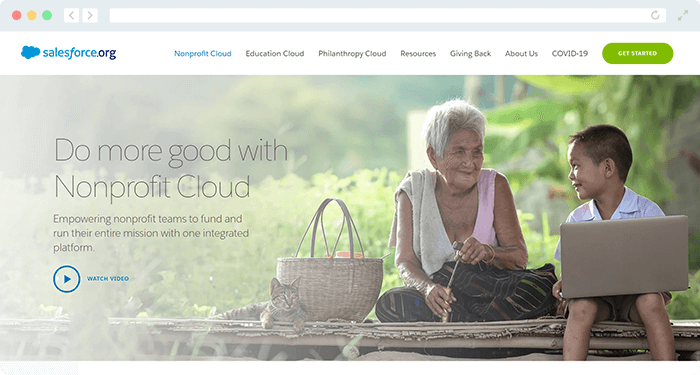 As the industry's leading CRM platform, Salesforce is one of the best platforms available to build lasting relationships with supporters. In fact, it has a proven track record of success with an average 31% increase in donor retention rate and a 48% increase in constituent conversion.
Overall, Salesforce can help you determine a more strategic plan moving forward with your fundraising and donor engagement. Here's a glimpse into its functionality through its various Zapier integrations:
Manage events. Whether you're planning to meet with a major donor prospect or lining up your next fundraising event, Salesforce has you covered. Any new Salesforce events will automatically be added to your Google Calendar.
Keep up with survey responses. Use survey tools like Typeform and Gravity Forms to gather large data sets directly from supporters. Then, map the data so it flows directly into the CRM. From here, you'll be able to run reports and generate dashboards using Zapier integrations like Donately.
Improve your marketing. Combine direct mail with your digital outreach for personalized communication across multiple channels. This way, you can engage with funders in more meaningful ways.
Best of all, you can connect to Donately with any version of Salesforce. By doing so, you can sync all donation data between systems and match your donation data with the exact fields you have in your Salesforce account. Plus, powerful automation tools mean you can eliminate manual exports and imports without hassle.
Explore Salesforce's Zapier Integration with Donately

When it comes to customizing your nonprofit's toolkit, Zapier offers seemingly endless possibilities. From better communication to enhancing the fundraising experience altogether, there's something that can improve every aspect of your organization's operations.
By first investing in Donately's comprehensive online fundraising system, you'll gain access to a wide range of options that suit your needs. Our highly versatile system allows you to integrate with several of these leading apps through Zapier, so you can target every aspect of your fundraising.
Now that you've explored several of the best Zapier integrations, check out these great resources to expand your toolkit further and make the most out of your new integrated systems: