Preparation and research make up an essential foundation for a successful capital campaign. After all, when you're approaching the launch of a new project, you'll want to scale your plans in ways that maximize the likelihood of success first.
A planning or feasibility study is a vital tool for helping your nonprofit confidently hit the ground running with a capital campaign that will propel your organization's next chapter. So before you can begin seeking lead campaign gifts, it's important to gather input and ensure that all of your key stakeholders who'll make the campaign a success are on the same page about its purpose and scope.
Let's review some key questions for both understanding and conducting an effective capital campaign planning study
What is a capital campaign feasibility study?
A feasibility study examines how likely your organization is to successfully complete a capital campaign depending on your initial plans, working goal, current resources, and donor potential. Because capital campaigns represent significant multi-year investments of your time and resources, feasibility studies play the important role of analyzing your likelihood of success and giving you feedback with which to adjust your campaign plans and goals as needed.
The ultimate goal of this study is to paint a data-backed picture of your organization's potential moving forward. Through in-depth information gathering and analysis, you should be able to get an idea of where your organization stands in terms of prospective donor relationships, major gift solicitations, board attitudes and priorities, and current fundraising capacity.
Most nonprofits planning capital campaigns seek external help from a professional campaign consultant. These experts can provide an experienced, unbiased perspective into your campaign plans, handle the entire feasibility study on your behalf, and help you distill the results into actionable takeaways.
What are the goals of a feasibility study?
A feasibility study lays the groundwork for a successful capital campaign by showing you what's realistically possible to achieve. As you begin the study, you'll aim to collect key pieces of information that will guide your subsequent planning and preparations.
By efficiently dedicating time, resources, and external expertise into this study, your organization can gather valuable insights into the following:
Donor opinions. A successful capital campaign hinges on the support of your major donors, so one of the most significant aspects of a feasibility study involves gauging their interest. How much will your top donors be comfortable giving? Understanding your donors' perspectives on your working goal will minimize surprises later on.
Stakeholder opinions. Before you put any major project or campaign into motion, it's crucial to involve your stakeholders in the planning process. Prioritizing communication will ensure that everyone is on the same page about your goals. To drive the most effective results, solicit internal and external feedback from leadership and community members on your organization's messaging and case for support.
Financial resources. An assessment of your nonprofit's financial resources in relation to the project's predicted costs will offer you a practical sense of the project's feasibility. In addition to your organization's capabilities, you'll also need to gather information on existing and prospective major donors to identify whether you'll have enough funding support to succeed in your campaign.
Technical capabilities. Use this opportunity to inspect your nonprofit's current operations and resources. Do you have the technology or relevant digital tools to carry out data collection, communication efforts, and donor management? Do you have the necessary staff and volunteers for your planned undertaking? This will give you a sense of any limitations or advantages that you have moving forward and reveal new investments that will need to be made as part of the campaign.
Areas for improvement. Long before you commence with the quiet phase of your capital campaign, take the time to identify any needs for immediate improvement in areas such as software or staff training. For example, if you're incorporating more online fundraising initiatives into the later stages of the campaign, look into essential upgrades and make sure you're properly equipped with everything you need to accomplish them.
While your feasibility study will primarily focus on gathering input from donors, board members, staff, and other stakeholders on your working goal and campaign objective, this information is crucial for your internal assessments and careful planning overall.
What does the feasibility study process look like?
Even if you're collaborating with an expert campaign consultant, having a detailed understanding of what to expect during a feasibility study will boost the overall usefulness of the process for your organization.
As your organization begins evaluating its chances of success based on its current financial and operational standings, here's what to expect:
1. Clarifying your messaging
During this initial stage, focus on establishing a clear objective and working goal for your planned campaign. Align everyone on your vision and messaging. SureImpact's toolkit for nonprofit storytelling offers effective tips for emotionally connecting with your stakeholders and supporters by establishing a compelling narrative about your organization's mission and impact.
You'll be testing your campaign's messaging, objective, and working goal in the feasibility study, so take the time to polish them first.
2. Consulting with stakeholders
Seek feedback from both internal and external stakeholders on various aspects of your campaign plan, including your overarching goals. Their diverse perspectives will lend added insight into the level of support your organization can expect during the campaign, as well as how effective your nonprofit's preliminary case for support is.
Input at this stage can reveal adjustments that should be made to your plans to maximize success, whether that means scaling down your campaign's working goal or increasing your scope to tap into greater-than-expected excitement about your case for support.
3. Researching prospects and analyzing data
Examine your nonprofit's existing major and mid-level donors to get a sense of how much financial support you can expect for your campaign. By analyzing current donor profiles, you can strategize your future engagement plans with them and fit them into a campaign gift range chart for your working goal.
You should also identify new prospective donors who may not have contributed to your organization yet but have both the financial capability and an affinity for your cause. A headstart will give your development team ample time to begin reaching out to build relationships with these prospects.
4. Conducting an internal readiness assessment
During this aspect of the study, you'll determine whether your organization has the necessary resources to successfully carry out your campaign and survey whether you can expect to assemble enough funds to do so. Your tracked data analytics will serve as a significant source of information here.
An outside consultant can assist with even more in-depth data. With accurate and comprehensive findings, you'll be able to learn if your organization has sufficient finances, technology, and staffing to effectively get the wheels rolling with your campaign.
5. Reporting
Once you've acquired and interpreted your study's findings, it's time to compile everything into a report. This document will serve as an authoritative reference for your next steps and recommendations from your consultant.
If any issues with your plans arose during the feasibility study, you'll have to make the necessary adjustments prior to getting started with or investing further in your capital campaign. Otherwise, you can move forward with the confidence that your organization is prepared for success.
What are the next steps?
Your feasibility study findings should generate everything you need to determine your nonprofit's next course of action. You may be springing ahead in your campaign planning or reconfiguring your strategy according to the report. Your team may even decide to postpone the capital campaign until your resources or capabilities have sufficiently increased first.
As you proceed with campaign planning, it's important to remain flexible as you strategize around donor data and updated objectives. Graham-Pelton's three-step strategy to prospect portfolio management guides you through effective practices for staying on top of your donor relationships over time and laying a strong development framework to support future campaigns.
---
Remember, a feasibility study is an early investment of time and research that will pay off tremendously for your organization in the long run. A capital campaign is a major undertaking, so be sure to give yourself the best running start with a well-conducted study, ideally conducted by an objective, experienced third party.
---
About the Author: Kristin Fehrenbach, Senior Consultant at Graham-Pelton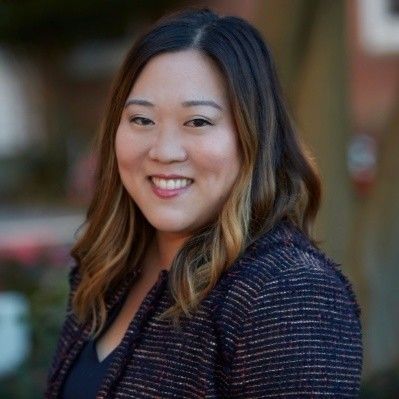 With her ability to collaborate across teams, forge partnerships, build trust, and match donors with philanthropic opportunities, Kristin manages client engagements with an eye toward elevated thinking and program innovation.