When challenged with consistently creating fundraisers for your organization, it can be difficult to keep things fresh. So, we gathered 20 of the best simple fundraising ideas with proven efficacy to help you create your next event. Curated to meet the needs of groups of all sizes and sectors, you're sure to find your next fundraiser on the list below.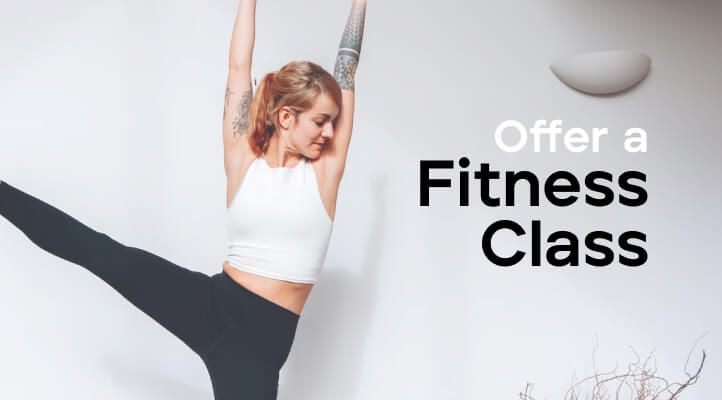 1. Offer a Fitness Class
Fitness classes have long been a favorite way to work out for people of all ages, so why not use its popularity to benefit your fundraiser? Fitness class fundraisers are a fresh way to engage your community, provide value to your donors, and raise money for your cause. With so many different types of classes to offer, you can easily find the right fit for your donor base.
Your fitness class fundraiser can earn money by asking attendees for a donation to reserve their spot. You may recommend a donation amount, or let attendees choose their contributions themselves. Since fitness classes usually go for a high dollar amount, don't feel shy about asking for around $15 per attendee. That's actually a bargain!
To cut costs and maximize your profits, try partnering with a local gym, trainer, or other fitness instructor who is willing to teach the class pro bono. If the weather is nice, you can also host your class in a park, eliminating the need to rent a pricey space. Just don't forget to research permits you may need to host your fundraiser in a public space.
2. Peer-to-Peer Fundraising Campaign
You've likely seen peer-to-peer fundraising campaigns on social media before. Many are set up quickly in response to devastating events. It's astonishing how much money can be raised in a short amount of time when impassioned, like-minded people tap their social networks.

Of course, there doesn't have to be an emergency to launch a peer-to-peer campaign. The power of social sharing can also be used by traditional non-profits to boost their fundraising efforts. To get the ball rolling, simply ask your supporters to post messages about your cause on their social networks. This will expand your donor network exponentially!

If you're not a Millennial, it probably sounds complicated. Thankfully, online donation platforms make it easy to set up and manage peer-to-peer fundraising campaigns.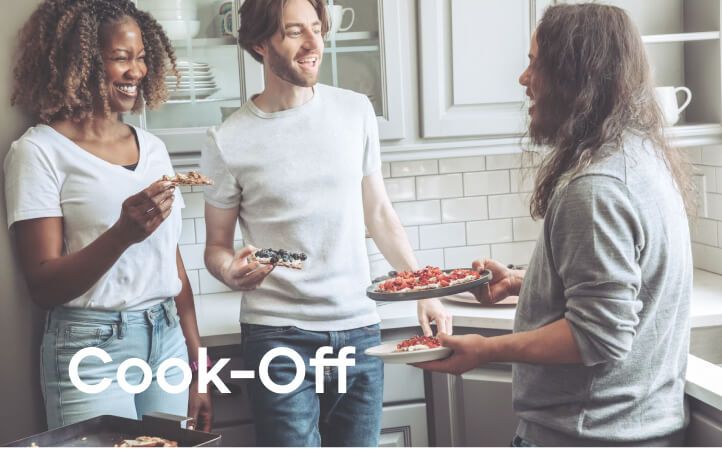 3. Cook-Off
Bring your community together for a delicious competition. All competitors will cook the same dish, and either the attendees or a panel of judges will determine the winner. To earn money with this easy fundraising idea for small groups, charge a fee for entries or to try one of your chef's dishes.
To make the competition more interesting, be sure to reward the winner a prize. A great way to limit your expenses is to ask local businesses if they're willing to donate a prize to your fundraiser. Try to make this prize relevant to your cook-off, such as a giftcard to a restaurant, voucher for pastry making classes, or a set of new pots.
4. Partner with a Local Influencer
Is there someone in your community who supports your cause and has a significant online presence? Online influencers can help spread your message by communicating your mission to their fan base. This can be done on a consistent basis, or to promote a specific fundraising event.
For example, a local food influencer or chef may promote your food drive or charity cook-off. A famous pet personality (yes, there are famous pets!) may feature your animal-based nonprofit in their posts. The key here is to connect with influencers relevant to your cause, as their base may be more likely to engage with your cause and become donors.
5. Craft Workshop
It's time to get the creative juices flowing with a craft workshop! This is a fun and easy fundraising idea for schools, art programs, churches, and other small organizations. Find a crafty instructor who can help you ideate a project your donors will love. You can charge attendees a donation fee that covers the costs of materials and contributes to your fundraiser. Give your students a little something extra by offering light refreshments or an after-class treat to celebrate their masterpieces.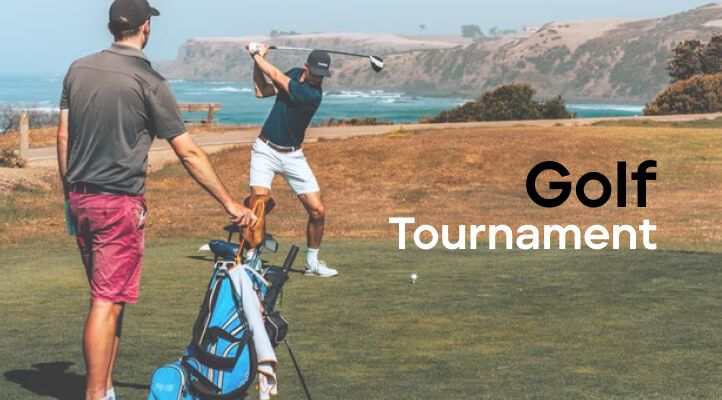 6. Golf Tournament
Ideal for mature, large-scale nonprofits and organizations, golf tournaments are a classic way to fundraise. A successful golf tournament fundraiser hinges on event sponsorships, which can help you finance the event. Sponsorships are also a great way to create visibility for your event, attract donors, and recruit volunteers. To learn more about obtaining sponsors, check out this blog post.  
Since a golf tournament is challenging to pull off, make sure your organization gives itself plenty of time to plan and execute this fundraiser. You'll also likely need to book the venue months in advance, so keep this in mind. Finally, this has historically been one of the easier fundraising ideas during COVID, given the outdoor nature of the event and natural social distancing.
7. Host a Clean-Up
Would you like to earn donations while improving the environment at your favorite local spot? Then a clean-up is the ideal fundraiser for you! This easy fundraising idea is cost-effective and easy to execute. Your volunteers will get pledges from their families, friends, and coworkers to raise money for your fundraiser. Encourage donors to set their desired donation price per bag of trash, miles of land cleaned, or other measurable milestones.
8. Pet Care Classes
Perfect for shelters, pet therapy nonprofits, and other animal-related organizations, pet care classes can help you earn donations while educating your community. A member of your organization can teach these classes, reducing costs it may have taken to outsource this role. Class topics could include things like:
What you need to know before you adopt
First time puppy parents 101
Cat Care Basics
How to foster a pet
9. Social Media Fundraiser
With 4.26 billion people on social media worldwide, there's no better place to promote your fundraiser and your organization. To use this tool effectively, you're going to need a little social media savvy, creativity, and consistency.
First, create posts, stories, and videos that tell your organization's story and help potential donors understand your "why". Then, make donating easy by linking to your fundraising pages and forms . This way, users can do good in just a few clicks while they're already scrolling through their favorite platform. Finally, once your fundraiser is over, continue to network with your donors. Tip: Post monthly updates about how the money is being spent to earn future donations.
10. Walk-a-Thon
If you haven't participated in a walk-a-thon yourself, you've probably at least heard of this easy fundraising idea for sports teams, schools, and nonprofits. These simple yet effective fundraisers ask volunteers to recruit sponsors from their own network to pledge a donation towards your organization. Every time a walker passes a measurable marker, their sponsors will donate a set amount to your fundraiser.
Peer-to-peer fundraising tools are helpful here. Your volunteers can easily set up their own fundraising pages with a link to your donation form so their sponsors know how to give.
11. Auction
Auctions can help you decrease donor burnout by giving your supporters something in return for their donations. You can also keep costs low by asking local businesses to donate auctionable items. Partnering with a professional auctioneer might benefit your organization, as well. An auctioneer will not only know how to conduct your event in a professional way but can also help direct you on how to ask for free auctionable items.
12. Art Show
Whether showcasing professional art or the works of elementary students, an art show is a perfect fundraiser for many types of institutions. This type of event can be tailored to your organization and goals. For example, if you're fundraising for art classes at the community center, you can welcome local artists of all ages to present their pieces. Simply ask attendees for donations while they browse. If you're an arts university raising money for its philanthropic arm, you may be able to recruit professional artists to feature their work, and even sell pieces and keep a percentage of the proceeds.
13. Partner with Businesses for Donation Matching
One of our favorite quick and easy fundraising ideas, this type of campaign has the ability to pay off in a big way. Your organization will partner with businesses that agree to match donations to your fundraiser, either in full or by a certain percentage. To accomplish this, set up a donation form for the organization so you can track how much their fans are contributing.
To see the best results from these efforts, choose businesses relevant to your cause and aligned with your organization. This way, you're more likely to connect to donors who are sympathetic to your mission. For example, a surf shop may be an excellent partner for an ocean-related nonprofit. On a larger scale, a tech company might want to give to children's STEM education programs and inspire the next generation of great minds.
14. Host a Trivia Night
Raising money for your organization can be fun! Set up a trivia night at your local headquarters or see if a nearby restaurant or bar will host to liven up the event. Charge a donation fee for participation and give attendees the opportunity to become regular donors or volunteers at the event. Don't forget to snag a prize for the winning team!
15. Text Messaging Fundraiser
This easy fundraising idea is great if you have a robust donor base. Through a text messaging campaign, you can enable supporters to give to your fundraiser at their convenience in just a few clicks. With Donately, you can send a link to your donation form via text message and track the progress of your campaign.
16. Birthday & Wedding Fundraisers
These types of fundraisers have gained serious traction in the last few years. Using peer-to-peer fundraising pages, individuals ask for donations to their favorite causes in lieu of gifts for special occasions like birthdays and weddings. To jumpstart these fundraisers, let your donor network, volunteers, and employees know this is an option. You can also create a "how-to" to share with your supporters so they can build their own fundraisers in support of your organization.
17. Pancake Breakfast Fundraiser
Pancake breakfast fundraisers are a classic for a reason: They're deliciously simple to pull off. You don't need to be a 5-star chef to make pancakes, so it's easy to recruit volunteers to act as your chefs. To save on costs, ask local restaurants and supermarkets if they'd donate some of the food and supplies. Find a facility, such as a church hall or school, that already has a kitchen. Then sell tickets to the event. You'll definitely raise some dough for your cause.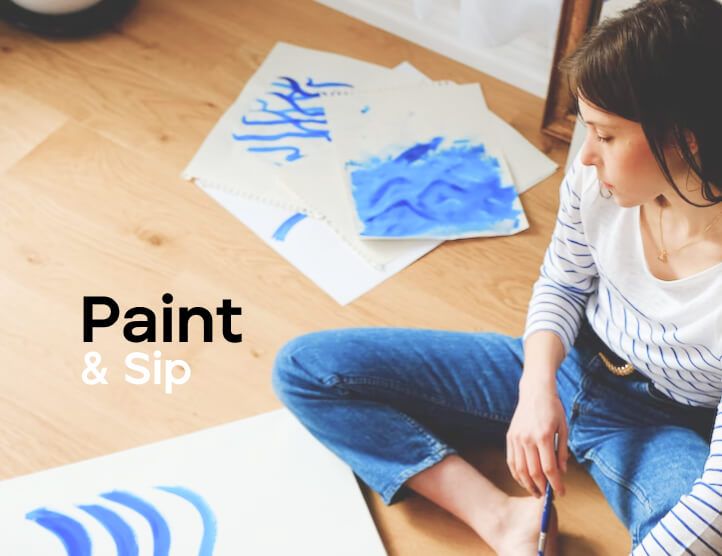 18. Paint & Sip
Turn your charitable giving into a fun evening out for couples or friends. Your donors will love a chance to participate in a trendy paint and sip event in support of your fundraiser. In these classes, attendees will follow along while an instructor teaches them how to paint a specific scene. Paired with wine or other refreshments, these amateur artists will feel like Picasso by the time they lay down their brushes.

Try recruiting a local art teacher or partnering with a local paint and sip shop so you have an experienced instructor at the front of the class. Once you have a date, time, and location, you can begin promoting your event on social media to earn sign-ups. Don't forget to let your attendees know that for the price of admission, they're donating to a good cause.
19. Raffle
This easy fundraising idea is the perfect way to raise money at events happening in your community, such as concerts, football games, art shows, or farmer's markets. Recruit a few volunteers to table the event and make the rounds to sell raffle tickets to attendees. Make sure your prizes are tailored to the audience at the event. For example, if you're hosting a raffle at a high school football game,  you could raffle off tickets to a minor league baseball game or a gift certificate to a local pizza joint.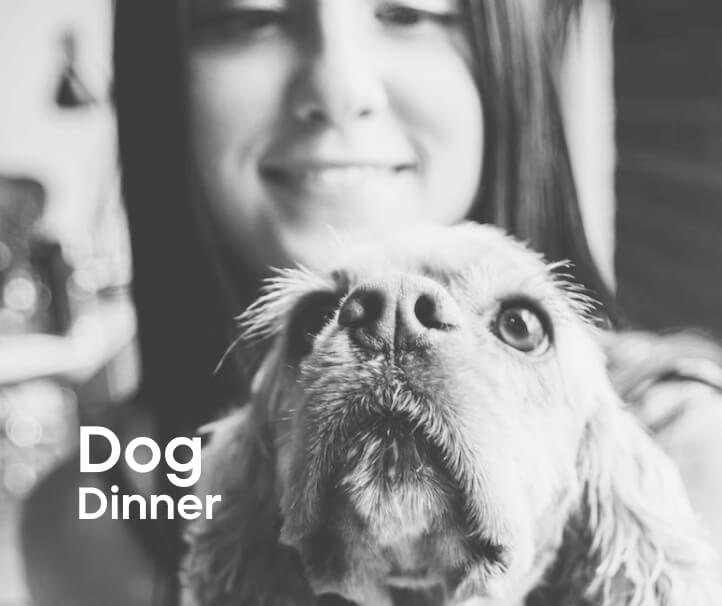 20. Dog Dinner
What's better than going out to dinner? Going out to dinner with your furry best friend. Partner with a local pet-friendly restaurant willing to prepare a dinner for human attendees and their animal companions. Charge the attendees a fee for dinner, making sure you earn more than the cost of resources for the event.
Easy Fundraising Ideas Made Even Easier with Donately

Online donation platforms can help you streamline your fundraising efforts, attract more donors, and track your progress all in one place. To learn more about how Donately can help you drive social impact, book a demo with our team. We'll walk you through all of our many capabilities as well as get to know you and your goals.