Sponsorship letters are a valuable tool for building relationships with potential donors.
Donors are the driving force behind the viability of your nonprofit's mission. They don't just provide you with financial assistance, but their backing can raise awareness and introduce you to an audience of potential new supporters.
To gain donors, you need to write a sponsorship letter or sponsorship proposal to spark that initial conversation. Sponsorship letters explain to potential donors why they should support your cause and what benefits they'll receive from doing so.
Regardless of whether you're approaching an enterprise or an individual market affiliate, delivering a professional, impactful sponsorship letter is key to securing strong connections.
So, how do you write a sponsorship letter that resonates with donors? Read on to find out.
1. Identify and Research Potential Donors
As you can see from the chart below, there's more opportunity to run a successful nonprofit initiative than ever before. As the public and professional interest in sponsorships continue to rise, the possibility of securing high-quality donors is higher than ever.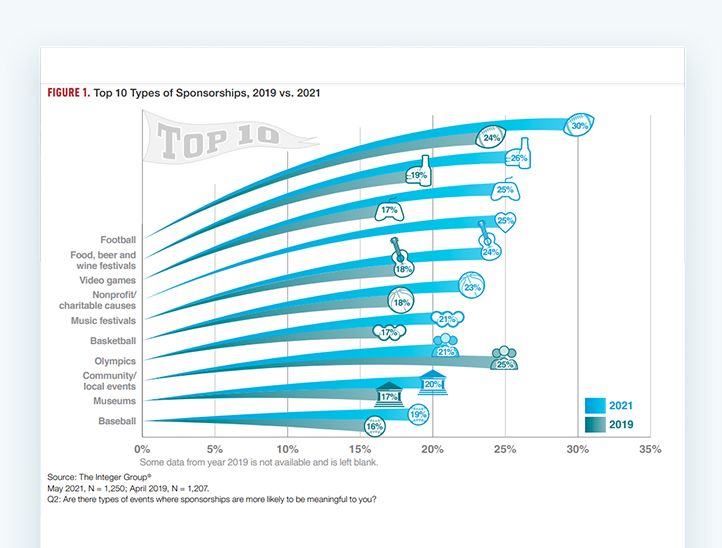 With that being said, you shouldn't just approach anyone with a sponsorship letter. Donors come in all shapes and sizes - you might be trying to find relevant influencers, attract the attention of large enterprises, or even convert dedicated volunteers.
Ascertain if your desired donor is the right fit for you by researching their brand values, mission, and target audience. Not only will this help you personalize your proposal, but it will increase the potential of success and longevity of your partnership.
Also, avoid reaching out to brands you have no prior relationship with. Ideally, sponsorship letters should be delivered to warm leads.
2. Address Your Letter to a Specific Person
The purpose of your sponsorship letter is to build a personal, authentic relationship with your prospect. It makes impersonal titles such as "dear sir/madam" or "to whom it may concern" incredibly counterproductive. In fact, some people won't even read your letter if it does not personally address them, while others may be inclined to doubt the authenticity of your offer.
Take the time to source an appropriate contact and address your sponsorship letter to them directly. It might take you a little longer, but it reduces the chances of your letter being disregarded in the first instance.
3. Introduce Yourself and Your Organization's Cause
Who are you, and what is your mission? Give your prospects some insight into who you are as an organization. There are 1.8 million nonprofit organizations in the US alone - is there anything that makes you stand out?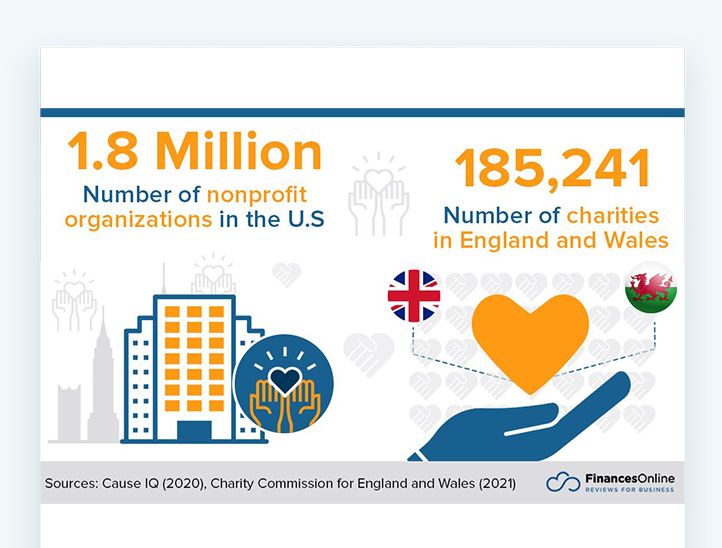 There's no need to go into elaborate detail about your history or budget plan here. Try to focus on your primary mission and limit this section to one or two sentences only.
4. Provide Information about Your Audience
For-profit businesses value audience data. It helps them to see potential in the partnership beyond their philanthropic interests and demonstrates that you have an understanding of the sales and marketing processes that drive your cause's success.
Make your proposal letter stand out from all the others and provide intricate descriptions of your target persona. Extract relevant audience data from your organization and compile it into your sponsorship letter.
If you are a large or global organization struggling to find and compile data across multiple sources, taking steps to improve your enterprise application modernization can help to streamline this process considerably. If you are in the know, you can even go one step further here and demonstrate your understanding of your prospect's audience, too.
For example, are there any similarities between your audience and your prospect's audience? Are your supporters already customers of your prospect? Do you have insight into how your prospect can generate more customers?
Try to back this up with data. Implementing IT orchestration across your applications can help you sync data in real-time for the most up-to-date insights.
5. Explain Your Reason for Reaching Out
What made you reach out to this particular business or individual? Do they embody your organization's values? Have they previously sponsored a similar cause? Maybe your current supporters are fans of theirs?
Whatever the case, personalize your letter by sharing why a partnership with the prospect means so much to your organization.
6. Explain How the Partnership Will Benefit Them
Your prospect's sponsorship or donation will help to drive the success of your cause - but what do they get out of the deal?
Many businesses undertake sponsorships as part of their philanthropic initiatives. They are also attuned to how significantly sponsorships can influence purchasing decisions. According to a recent Integer study, 26% of people admit that sponsorships are a highly influential deciding factor when picking between two similar products.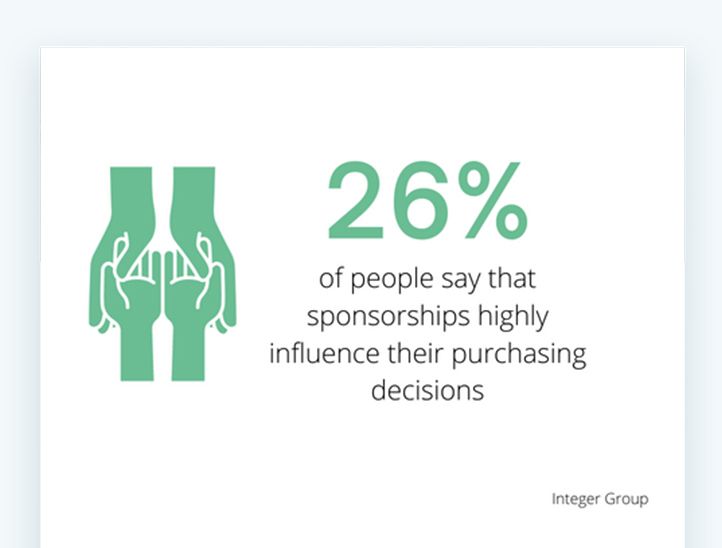 However, these things alone often aren't enough to guarantee a sponsorship. Remember the statistic from before - there are over 1.8 million nonprofit organizations in the United States. This means that your prospect almost definitely has a bunch of sponsorship requests in their inbox, and they are looking to partner with the organization that has the most relevance to their values.
They can't partner with everyone - so why should they partner with you? Here are some ideas of things you can offer in exchange for sponsorships to encourage prospects to support your cause.
The prospect's name/logo on promotional material
An opportunity to get involved with planning: for example, suggesting online fundraising ideas or virtual events
Social media shout-outs
VIP tables at your events
Inclusion in your media releases
The ability to sell/market their product at your event or on your website
An opportunity to speak at fundraisers
Use contracts management software to not only clearly dictate the specifications of your agreement but to track contract timelines and changes as they occur.
7. Keep It Short
Just like any marketing copy, your sponsorship letter should be concise and to the point. It needs to include enough details to inform your prospects of everything mentioned above but short enough that your reader remains engaged. By sticking to the above guidelines, you should be able to write a sponsorship letter that holds your audience's attention.
8. Don't Overlook Presentation
It doesn't matter how persuasive your copy is - if your sponsorship letter is poorly designed, your prospects might be inclined to disregard it. Remember, sponsorship letters are rooted in marketing strategy. - just like grammar, spelling, and brevity, your letter's design speaks to your professionalism and legitimacy.
Ensure that your letter is clean-looking, aligned, and professionally designed. If you are not a design wizard, consider investing in an online proposal software that includes pre-built templates and drag-and-drop functionalities. This makes creating and personalizing your sponsorship letters much less time-consuming.
9. Add a Signature
A handwritten signature adds a personal touch to your proposal, giving it the stamp of legitimacy you need to build trusting relationships with donors. If you are looking for a small business digital signature solution, the best Docusign alternatives include many of the same functionalities as Docusign with a cost-effective price tag.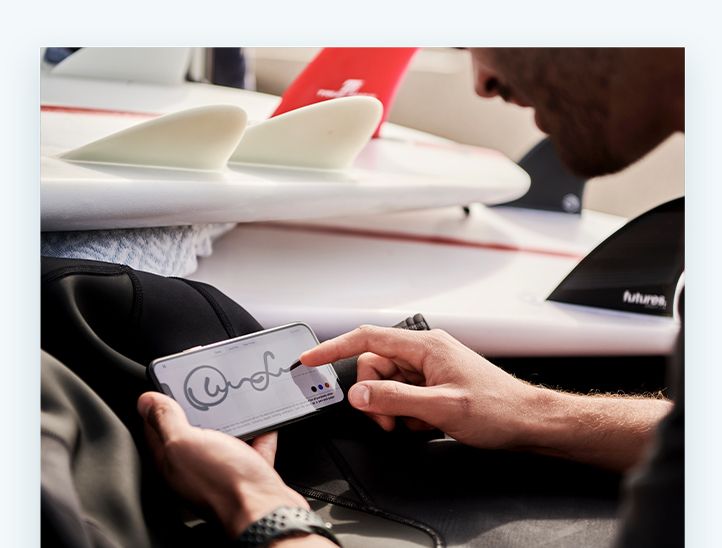 10. Include a Follow Up
Business is busy and full of distractions. A business that is interested in your partnership might not have the time to reach out straight away. To take the pressure off them, consider adding a sentence or two at the end of your letter detailing how/when you'll follow up.
For example, you might state that you'll call them next week at a specific time for a chat or email them to arrange a video call to talk further about the partnership. This stresses how serious you are about working together, which is a good foundation for a positive business relationship.
If a potential sponsor isn't interested, the anticipation of a follow-up is often enough to trigger a speedy response. Remember, a 'no thanks' response is better than no response at all! However, if you receive a 'yes' response, a workflow builder can help you route warm leads appropriately, ensuring that the right team is assigned to every potential sponsor.
Most importantly, if you promise to follow up, always make sure you follow through.
Are You Ready to Write an Effective Sponsorship Letter?
Outrightly asking potential sponsors for a donation won't get you anywhere, and so it shouldn't! Successful nonprofit partnerships are founded on the curation of trusting, mutually beneficial relationships in which both parties are invested in working towards an important cause.
To attract and engage high-quality donors, you need to write a sponsorship letter that resonates with your prospect. This involves researching your prospect and appealing to their values, highlighting the mutual benefits of the potential partnership while honoring the worthiness of your cause.
It might only be one of many meaningful donor interactions you undertake, but it's the one that is capable of getting the ball rolling. So, what are you waiting for? Use the above tips to create an effective sponsorship letter today.
Author: Yauhen Zaremba
PandaDoc, Director of Demand Generation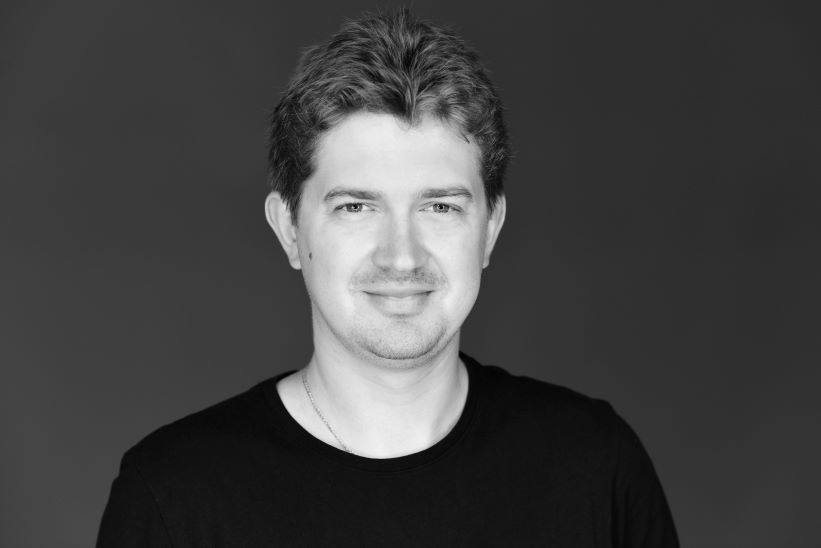 Yauhen is the Director of Demand Generation at PandaDoc. He's been a marketer for 10+ years, and for the last five years, he's been entirely focused on the digital signature app, proposal, and document management markets. Yauhen has experience speaking at niche conferences where he enjoys sharing his expertise with other curious marketers. And in his spare time, he is an avid fisherman and takes nearly 20 fishing trips every year.