The onset of the Covid-19 pandemic has given rise to the need for strategic fundraising for churches. Church and money are two subjects that are rarely put together, but at this moment in time, it has become really important for churches to rethink and adjust to the situation in order to survive.
This may result in questions such as, is the church putting too much focus on money? Is it right for churches to ask people for funds and donations? However, churches need to navigate and even thrive in order to continue their mission and that is possible with the help of the right fundraising tactics and communication with their congregation.
From the younger generations to the older ones, everybody can be a part of this fundraising. There are numerous church fundraising ideas that can be combined with well thought out strategies in order to achieve the outlined goals.
With the changing times, churches can stay afloat keeping in mind the following points.
Relying on generosity alone is not enough
Going digital with your church is important (think websites and social media handles)
Modern giving methods such as text-to-give and mobile giving
Thorough knowledge of audience
Well-defined impact of your church on society
In this article, we will be walking you through the top 7 benefits of having a planned fundraising strategy for your church. Before you delve into these benefits, you might want to check out this case study on how this one church raised $20000 in less than 2 months, during the pandemic.
Identifying goals and priorities
A church is a community. Having a fundraising plan will help the church have a clearer picture and view of their mission and goals. This is necessary because every activity that is involved in your campaign will be made to align with the stated goals. It helps in re-asserting the "why" of your church, that is undoubtedly the biggest reason for a church being a church.
Strategic fundraising is not a random scheme of attempting to experiment with the latest reads on the internet or even a book, but it is a process that involves due diligence that helps in identifying priorities. Every church is different, therefore it is impossible to use the logic of one size fits all.
Retention of church staff
It is a common phenomenon that when the budget of the church tightens, then most of the employees are made to leave their positions, especially the ancillary ones. Their contributions are often taken to be optional services that the church can do without. The remaining staff then have to juggle between operations and critical leadership responsibilities.
This creates a problem that can result in a commotion within the church. But when there is a strategic plan involved, churches can majorly avoid such a situation, simply by having enough funds and resources.
Better management of data
When churches plan for their fundraising, it is always ideal to have a nonprofit software that is backing up all their efforts and actions. These softwares help in storing donor information, while enabling modern giving methods and platforms such as crowdfunding and online giving. In short, management software helps in taking care of all technical issues while your church does its work.
Lessens the risk of confusion
Data storage
Assessment of campaign results
Administrative tasks
In case you want to research about different nonprofit softwares, you can simply do so by visiting this complete software guide.
Improved teamwork
When you have your goals and a plan in place and assign work to your team members, there is a sense of responsibility that comes along with it. Communicating with your team and discussing the progress of your campaign will only bring the staff closer and result in better teamwork.
This will of course mean that you will have to be in the loop with each department, but that is a prerequisite to organized fundraising for any institution. It is also important to encourage your team time and again, sharing success stories of churches is one way to get there.
Resources for outreach and optimization
Outreach for missions is a major activity for churches all over the world. When finances are running short, there are fewer resources available to remain visible in terms of actively working in the community. It is true that when a church becomes less active, the community forgets about the church.
When the church funds drop due to a decrease in fundraising efforts, outreach budgets are cut down and used for in-house ministries and other important miscellaneous expenses. This could lead to a decline in the morale of ministry or worship leaders, thus impacting the optimization of missions and goals.
However, with data-driven strategic plans for fundraising, all these sections of concern can be well taken care of.
Deeper culture of generosity
When we say strategic planning, it has nothing to do with the immediate handling of the current crisis. Rather, it means slowly preparing for better results. When a church begins with embedding a common culture of generosity, it will make sense even if the church starts to ask more in times of a crisis. But if this culture of selflessness is absent, then it will look like the church is in the wrong when it asks for more donations.
The point here is to get the foundation right. Communicate the mission and goals of your church from the very beginning, have your communication materials ready. Sowing the seeds of generosity through strategic outlines will pave way for a larger wave of kindness.
Increase in digital engagement
When you adopt digital giving methods, you also provide a simple tutorial for your audience to see and learn. These simple digital methods result in an increase in the number of app users for your church. The more the app engagement, the more connected your church members will be to your church and community.
The act of giving then becomes more like a collective responsibility, the effort of a group of people, a contribution to keeping the church mission alive. As you focus on gaining more audience, it is equally important to focus on retaining the existing volunteers and donors.
---
In the wake of the global pandemic, the church among other institutions is changing. The fundraising methods and the manner of growth for churches are transforming at an incredible speed, this could be the birth of a new fundraising era.
Through it all, it is important to communicate through websites, emails and social media. GiveCentral's Communications Toolkit can help you with several ideas that you might want to incorporate in your communication. Churches need to stay alert and constantly monitor what works best for their mission and goals.
---
Guest Author: Vish Vass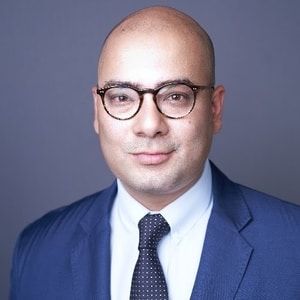 I believe in helping to perfect the act of giving. In the process of helping nonprofits fulfill their mission through the power of GiveCentral, I've had immense learning that I would love to share with my fellow professionals. Modernizing nonprofit fundraising with the use of technology is my core focus, blending with the trend helps in bringing about the necessary growth.
Thank you,
Vish Vass
Senior Vice President and Managing Director at GiveCentral
LinkedIn - https://www.linkedin.com/in/vish-vass-b01b2465/