Read-a-thons are a time-tested fundraising favorite of schools, nonprofits, and organizations focused on children's education. With the dual goal of raising money for a cause and encouraging students to read more, read-a-thons are an easy fundraising idea that can make a positive impact on everyone involved.
In this guide, we help you understand how this fundraiser works and how to run a read-a-thon of your own with proven strategies and fresh ideas.
What Does "Read-a-thon" Mean?
Read-a-thons are a type of fundraiser that ask participants to read as many pages or books as they can by a predetermined date. Participants are sponsored by people who have pledged to donate an agreed-upon amount per each milestone. Since read-a-thons are most often held for schools and other children's organizations, these sponsors are usually family members, friends, or neighbors.
Named after marathons, read-a-thons challenge people to read as much as they can by the end date. Think of it as a sprint for kids' minds!
Why Do Schools Host Read-a-thons?
Read-a-thons aim to bring students together for a common cause while motivating them to read more books. Typically, schools will use read-a-thon fundraisers for measures that benefit the students directly, such as to fund an event or renovate a shared space. This type of organized altruism can help students feel a sense of camaraderie while teaching them how their actions can make a difference.
These types of fundraisers are also low cost, making them perfect for schools, which often struggle for funding. The school primarily needs to set up fundraising pages, create flyers, and facilitate pledges. Very few volunteers are needed and can typically be sourced from staff members and the PTA.
How Do Read-a-thons Benefit Kids?
These days, kids simply don't read as much as they used to. Once a form of entertainment as well as a way to get information, reading has fallen to the wayside to make room for the likes of video and social media. However, this trend can have negative long-term effects on students. According to a study conducted by The Annie E. Casey Foundation, students who are unable to read proficiently by 3rd grade are 4 times more likely to drop out of school than their peers.
Reading has many unique benefits for the brain and helps strengthen students' overall performance in school. Regular reading can help improve cognitive function, language skills, concentration, memory, and so much more. In an effort to improve literacy and spark the joy of reading, read-a-thons aim to make reading fun and rewarding.
Students participate in read-a-thons by gathering pledges for the number of pages or books they read. Some hosts may also enable students to count the minutes they spend reading so as not to discourage those who read at slower speeds. Their sponsors then make donations for every milestone the student reaches. This creates a sense of achievement for the student as well as the satisfaction of making a contribution to their schools or towards a worthy cause. Some institutions may even choose to create a read-a-thon competition that grants prizes to students for outstanding participation.
Who knows, a read-a-thon may even result in some students turning into bookworms for years to come.
How Do the Donors for the Read-a-thon Donate?
In a read-a-thon fundraiser, sponsors commit to donating an agreed-upon amount every time the participant they're supporting reaches a milestone. This means that each donor may be contributing to your fundraiser multiple times throughout the duration of the read-a-thon.
There are a few ways to collect these donations. First, you can set up a weekly donation day where participants bring in forms detailing their achievements, such as number of pages read, and cash from their sponsors. However, many people don't carry cash these days. Donation forms and peer-to-peer fundraising pages are an easy way for sponsors to continually give to their participants without the hassle.
Parents or older siblings can easily help students set up their own individual fundraising pages and send it to loved ones, allowing supporters to give no matter where they're at in the world. This extends the reach of your fundraiser and can help you reach your goals faster.
How to Set Up a Read-a-thon 2022
If you've been wondering how to run your own read-a-thon, we've got you covered. This proven fundraising idea can be tailored to fit the needs of your participants and organization, but there are a few steps you'll want to follow to set yourself up for success.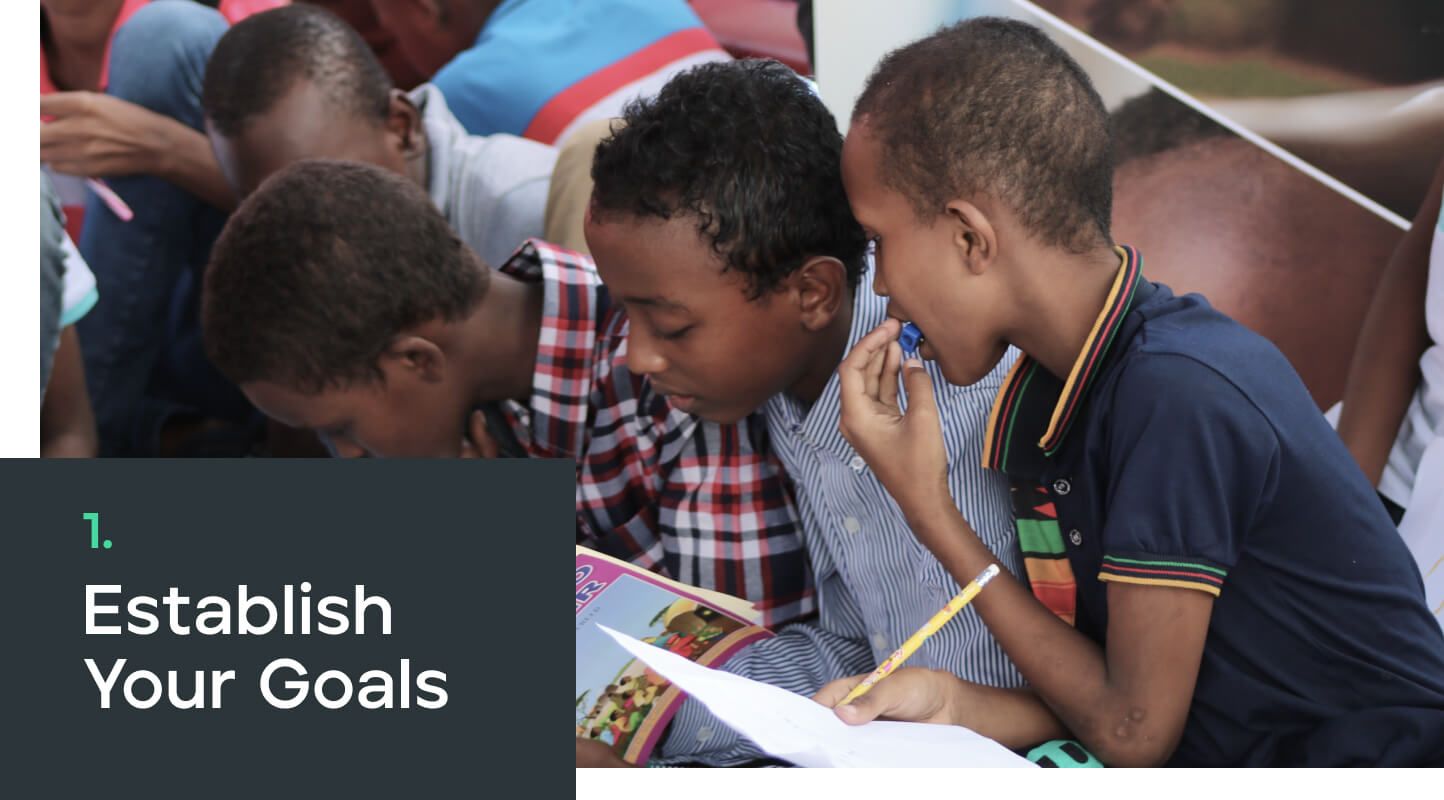 1. Establish Your Goals
Setting clear goals can help make any fundraiser a success. It'll help you determine what resources you'll need to support your goal and how to measure your fundraiser's success. Maybe you're looking to purchase new equipment for the gymnasium or fund a class field trip. Whatever the reason, it would be helpful to break down these larger ideas into quantifiable goals, such as raising a certain amount towards your cause.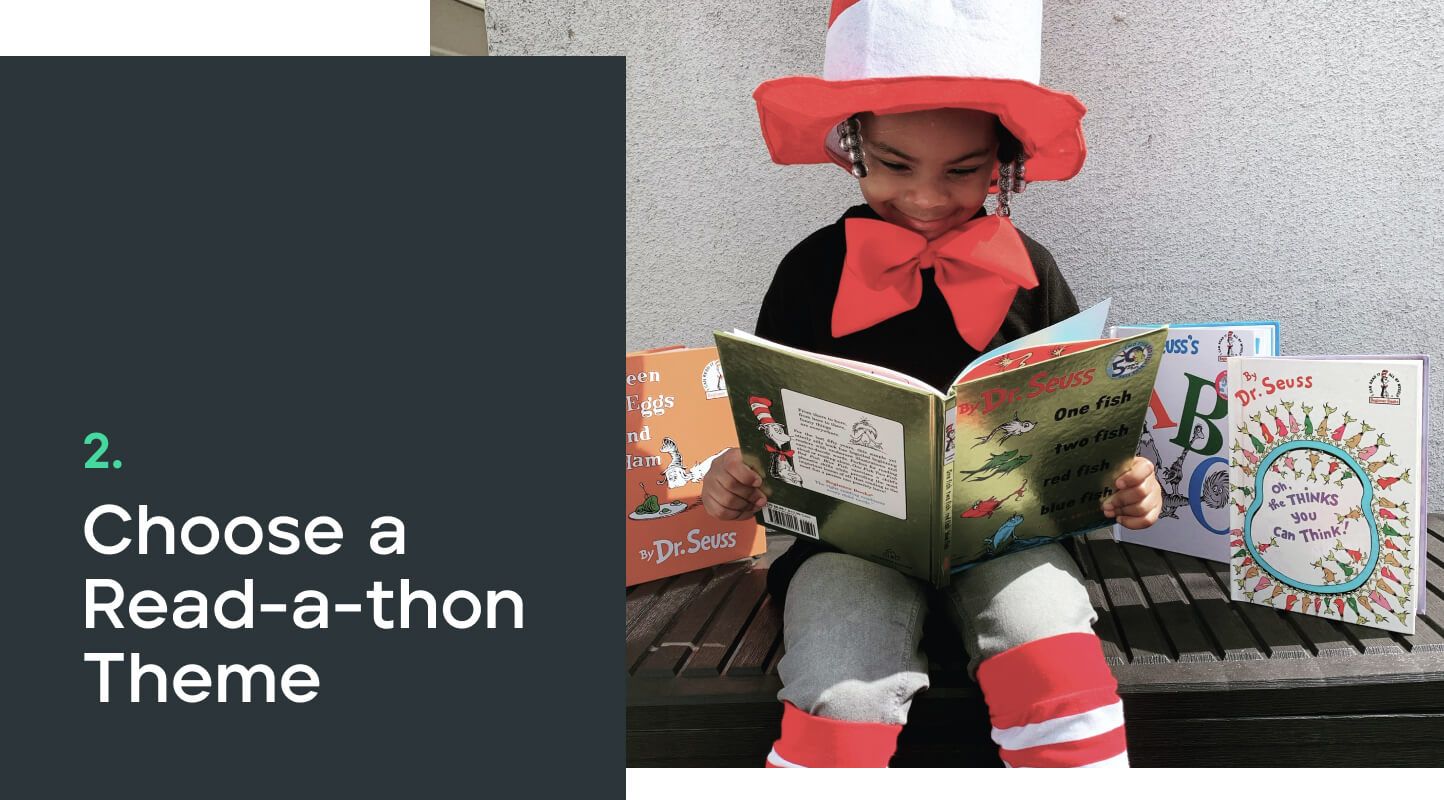 2. Choose a Read-a-thon Theme
Attaching a theme to your read-a-thon can make it more fun for the participants while keeping this classic school fundraiser idea fresh. This is perfect if you hold annual read-a-thons or just want to add a twist to your fundraiser.
For example, if you're raising money for a school field trip to the zoo, your theme could be adventure or animal focused. Flyers and related promotional materials will follow this theme, attracting the interest of kids and their sponsors. You can even get the participants involved by asking for theme submissions!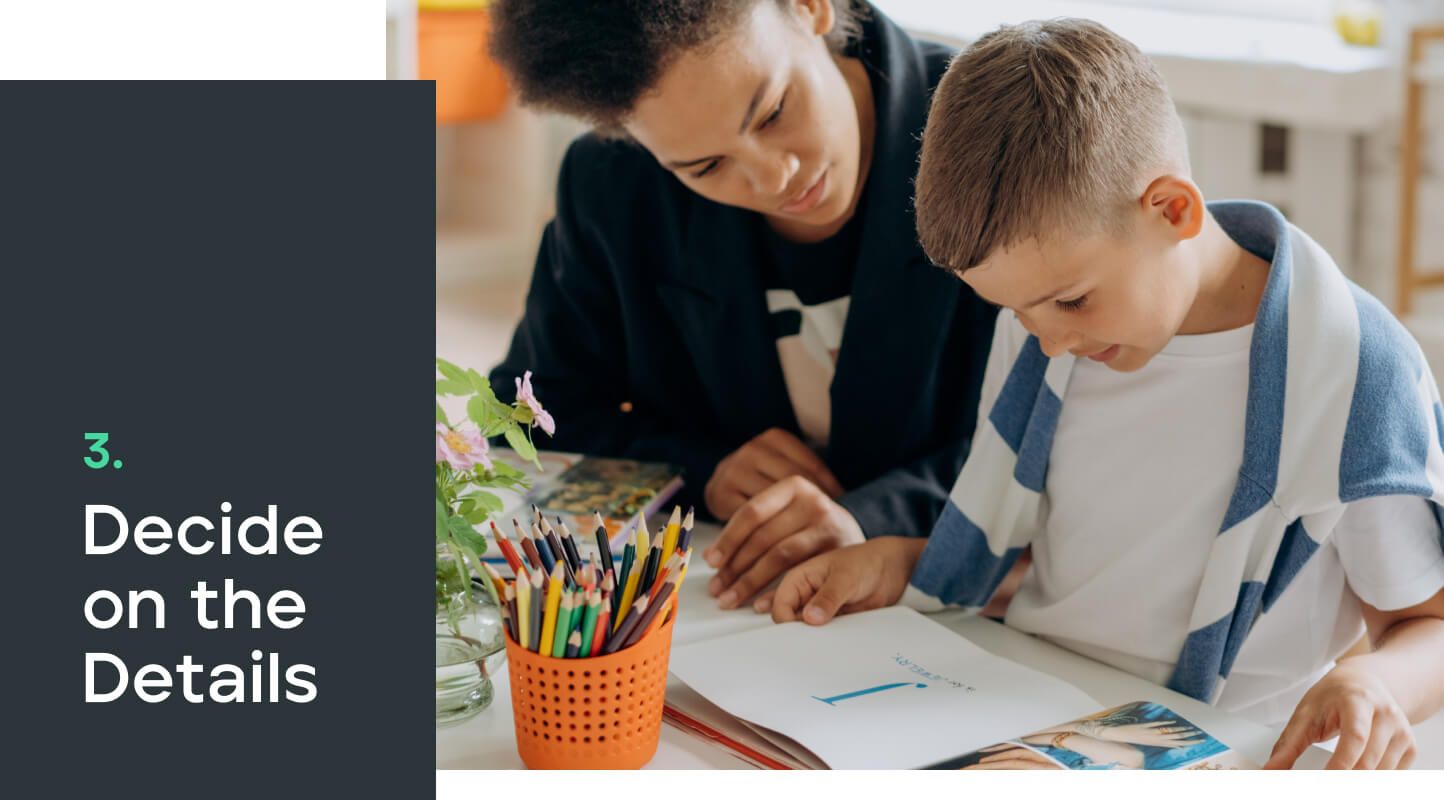 3. Decide on the Details
Before you start promoting your fundraiser, there are a few things you'll need to hash out. This includes details like:
How long will your read-a-thon last?
Is there a contribution limit per donor?
Will you dedicate class time to reading?
How can the library support kids interested in joining in on the fun?
Who will be responsible for monitoring the fundraiser?
Many of these answers will vary organization by organization. Only you know your organization best! Most groups recommend keeping your read-a-thon between a month and a semester to keep participants interested.
4. Create a Website and Donation Forms
Online fundraising pages and donation forms can make it easier for your donors to contribute to your read-a-thon. Participants can easily set up their own peer-to-peer fundraising pages with their parent or guardian's assistance, then send a link to their sponsors.
How to Set Up a Read-a-Thon Online
Create the Main Fundraising Page - This will tell sponsors why you're holding this read-a-thon and what benefits the participants will receive once the fundraiser is over.
Develop Read-a-Thon Pledge Forms - Donation forms will allow sponsors to easily contribute in just a few clicks.
Enable Peer-to-Peer Fundraising Pages - Allow participants to create their own fundraising pages based on your primary page so they can send it to their family, friends, and neighbors.
While not all donations need to be made online, these tools will help broaden your earning potential by enabling kids to earn contributions from loved ones outside of town.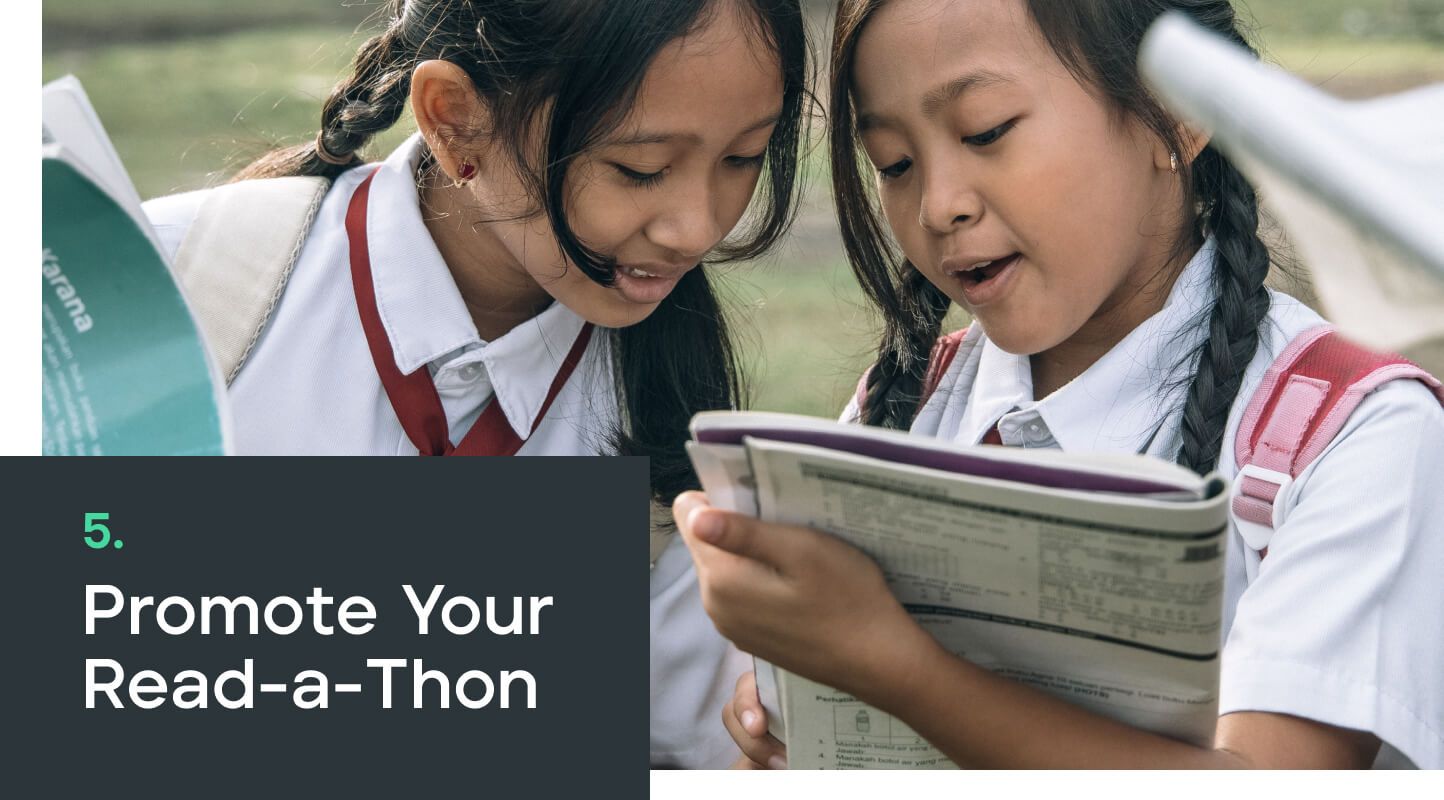 5. Promote Your Read-a-Thon
Now that you have all the details organized behind the scenes, it's time to announce your fundraiser and recruit participants! How exciting. Firstly, you'll want to let students know what your read-a-thon is, why it benefits them, and how they can sign up. Organizers can post fliers around the school, make announcements in classrooms, and even host an assembly. Next, you'll want to let parents know about the read-a-thon. You can do this through school newsletters, email, and PTA meetings.
Another way to gain donations for your read-a-thon is to partner with local businesses. For example, your favorite local pizzeria may match donations up to a certain amount, or contribute a predetermined donation for the number of student sign-ups. If you go this route, be sure to promote your campaign to applicable businesses.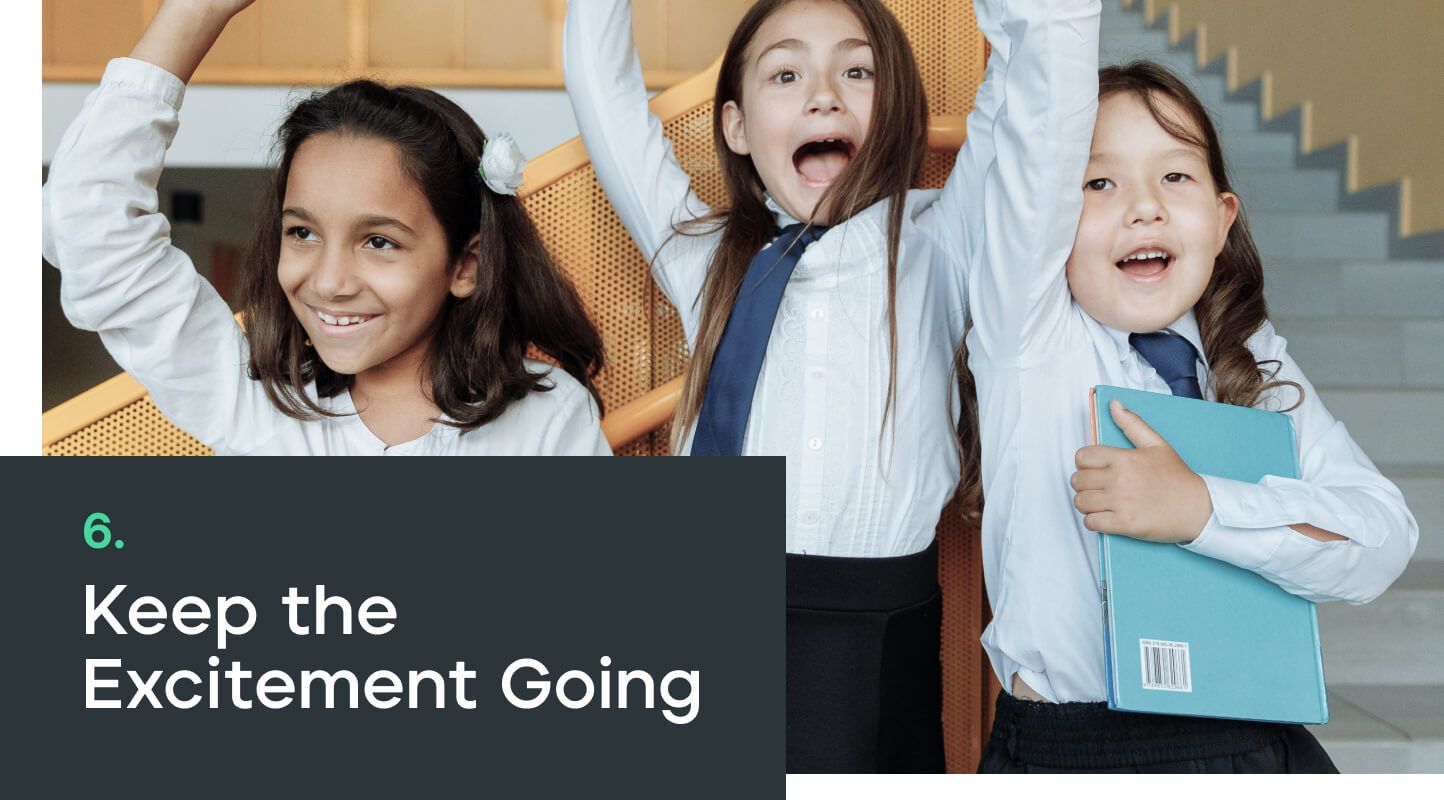 6. Keep the Excitement Going
Continue to keep participants interested by offering goodies, celebrations, and other incentives. Many kids may tire of reading, but knowing there are fun activities or rewards associated with their participation can help them stay focused.
Turning your fundraiser into a read-a-thon competition is one way to help participants maintain their enthusiasm. You may work with neighboring schools to make this a city-wide competition. The winning school gets treated to a pizza party or other celebration. You can also awaken a competitive spirit in your students by offering prizes for reaching big milestones.
Read-a-thon Tips & Ideas
1. Plan Ahead
The best read-a-thon campaigns are well-thought-out, giving your team plenty of time to organize the details of the fundraiser. Since many of those working on the fundraiser will be full-time staff and busy volunteers donating their time, planning ahead will ensure you are considerate of everyone's schedules.
2. Hold a Book Swap or Book Fair
To get children excited about reading new books, try holding a book swap or book fair. Kids can bring their favorite pre-loved books to trade for free, helping lower the financial burden on parents, or purchase new ones at a book fair.
3. Ask for Book Donations to the Library
Another way to procure new books for the read-a-thon is to ask families for book donations to the library. Whether pre-owned or new, these books will find new life on your shelves and provide students with more titles to choose from.
4. Give Kids Read-a-thon Templates
A read-a-thon template will help you and your participants keep track of donor information. These templates typically include donor pledges and contact information. You can easily find these all over the web through a quick search and print them for your students.
5. Choose the Right Donation Tools
If you're using a digital donation tool, and we recommend you do, it's important to choose one that works best for your needs. There are many online donation tools and software services available, so it can be difficult to narrow down your search. Here are some capabilities we advise you to look for in a donation platform:
Donation Pages - Donation pages can act as a home base for your fundraiser, telling your story and sharing how donors can help make a difference.
Donation Forms - Donation forms will allow supporters to easily give to your organization from their phone, computer, or tablet.
Peer-to-peer Fundraising - This type of fundraising page enables supporters to use a template provided by your organization to raise money on your behalf. This is perfect for students participating in your read-a-thon.
Free and Low-Cost Options - If you're only using these donation tools for an annual read-a-thon, there's no need to break the bank. Many platforms, including Donately, offer a free version for simple fundraisers.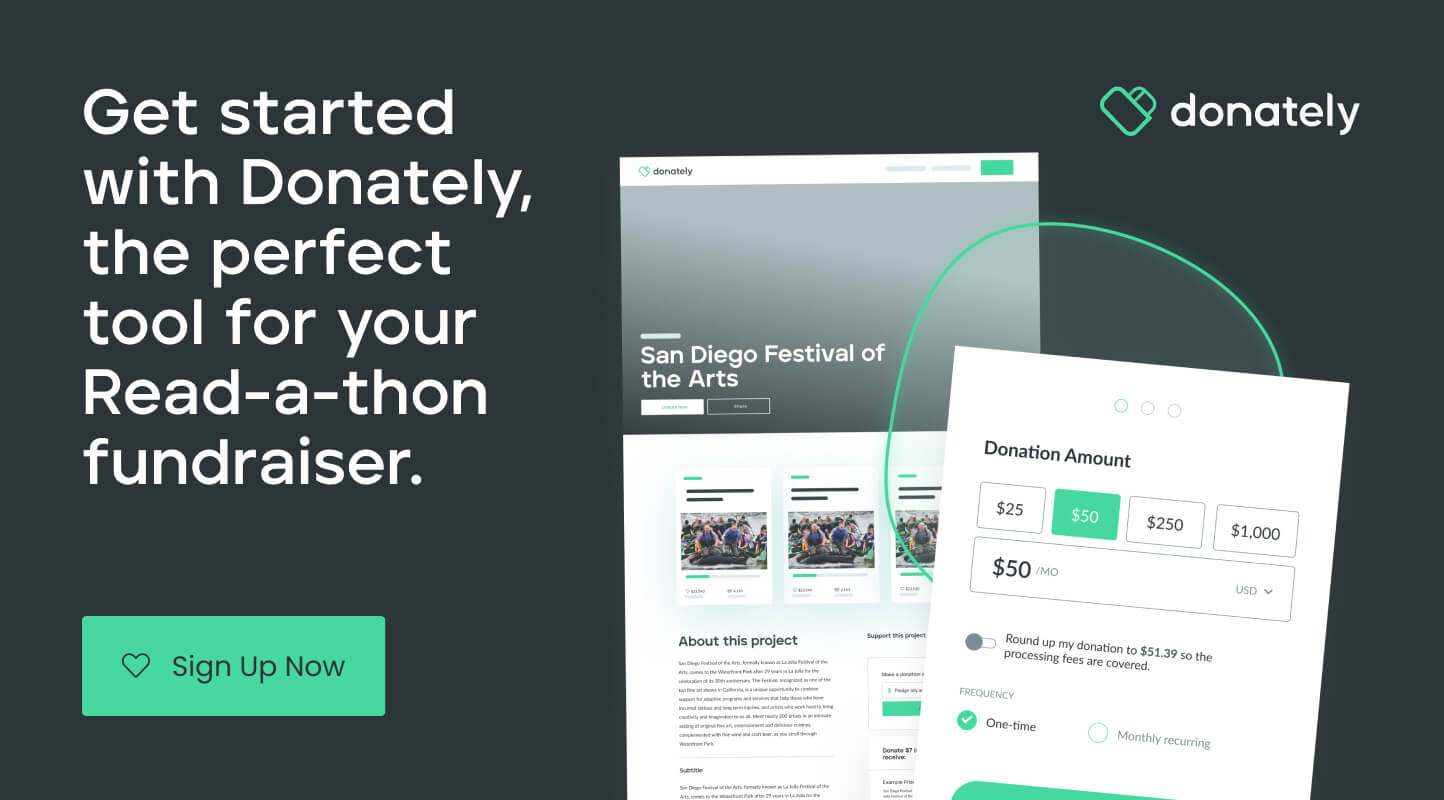 6. Other Organizations Can Benefit From Read-a-thons, Too
Read-a-thons are popular fundraisers for schools because it's a fun way to get kids to read more and provides a pool of potential participants. However, schools aren't the only organizations that can benefit from this type of fundraiser. Local libraries, community programs, and other youth-focused organizations can also use read-a-thons to raise money for their causes.
School Fundraising Beyond Read-a-Thons
Read-a-thons aren't the only way to raise money for your school or organization. Throughout the year, you likely hold lots of events to benefit your program or cause. From seasonal fairs to walk-a-thons, there are endless opportunities to do good in your community.
Using a donation platform like Donately can help make your future fundraisers easier. Our user-friendly platform was built to serve those with limited experience building web pages or managing online fundraising. Our simple customization tools make personalizing your webpage a breeze while powerful data tracking software helps you keep track of your fundraiser's performance.
With a robust suite of tools and multiple packages to choose from, Donately can be tailored to fit your needs. If you don't see the exact package you're looking for, our team will work with you to come up with a solution that works best for you. Get in touch with us to learn more.