This post was contributed by Juicer.
You probably already know the power of word-of-mouth recommendations. Personal endorsements about your organization's valuable work can make a positive impact on your fundraising efforts (aka peer-to-peer fundraising). It can increase both the number of people willing to donate their time and increase the number of financial donations. It can also raise your profile, so you receive free coverage via media outlets.
That's where user-generated content can help. Since there are approximately 247 million people in the United States using social media, why not tap into their content to share your message?
After all, user-generated content is an electronic version of word-of-mouth recommendations. Before a person donates to a charity, they want to see proof that their donation will be spent wisely. If your online presence shows lots of reviews and page likes, it speaks volumes to those who are considering donating to you.
Adding user-generated content also saves you valuable time. If you are like most nonprofits, you have a skeleton staff. During times when you just don't have the bandwidth to focus on your social media, user-generated content is your hero!
Here are 7 ways user-generated content can benefit your charity.
1. Expand your reach.
If you had an unlimited budget, it would be much easier to spread the word. But, that's not a reality. So why not let those who believe in your cause help promote your charity in their own words? It does not matter how robust your current social presence is, user-generated content can help you connect with those who might not be familiar with your work. Your message is seen outside of your network which helps you grow your brand.
2. Appeal to multiple generations of donors.
According to Nonprofit Times, different ages look at different criteria to decide if they should donate to a nonprofit. However, the common factor for both younger and older generations is the use of testimonials— which UGC serves to mimic.
Younger generations also take into consideration the amount of social media activity. Since user-generated content can increase the number of posts, shares, and likes you receive, it can strengthen your appeal to the younger generation looking at clout. If you repurpose user-generated content from Instagram and share on Facebook and vice versa, you actively target both generations which use the different sites at varying degrees.
3. Increase your credibility.
People value what their peers tell them. That's one reason user-generated content is often more believable and shareable. While the photos might not be as polished, the content is fresh and authentic. Seeing photos or videos from your supporters and reading positive comments from those who interacted with your nonprofit are great ways to promote your organization.
4. Engage your followers.
Everyone remembers the ALS Ice Bucket Challenge. Try taking a closer look at how B-to-C marketers have created campaigns around user-generated content that can, in turn, spark ideas for your charity.
For example, a few years ago, Starbucks had a White Cup contest. Customers created art on the plain white cup, took a photo, and shared the design on social media with the hashtag #WhiteCupContest. It was such a simple concept, but when people shared their designs on Instagram, Twitter, or Pinterest-- they used their social connections to promote Starbucks.
Think of ways you can ask followers to submit photos, memories, or inspirational stories with a hashtag and let the message grow organically.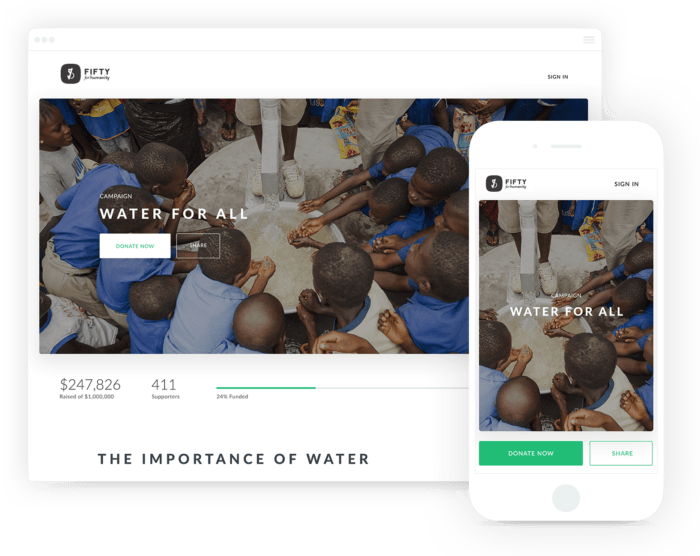 5. Embrace the power of storytelling.
Nothing is more powerful than hearing the story of how your organization helped one individual. Stories are memorable partly because they humanize the work your organization does. This helps to make an emotional connection with your reader. When you combine user-generated stories with online fundraising, it can motivate people to donate as soon as the story touches their hearts.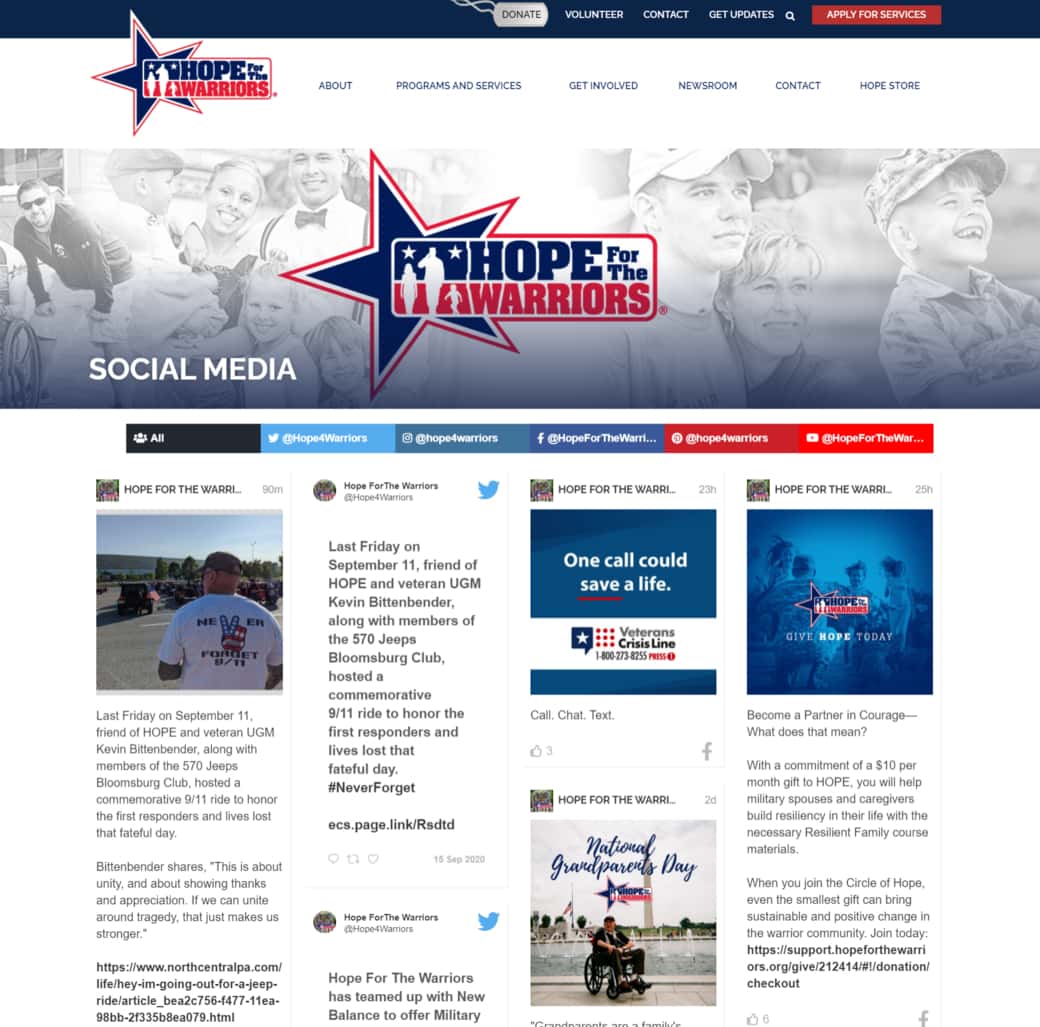 6. Add emotion to your website.
You create a well-thought-out editorial calendar for your social media. You probably use online tools to save time by scheduling your posts in advance. Don't stop there. Combine all of your posts—plus the authentic user-generated content—and add it to your website into a collective fundraising social wall. This way, when someone lands on your website, they see a richer story of your organization.
All of this aggregated social content paints a vivid picture of the work you do. You could even show the social wall at your next fundraiser or corporate gala. If you want to feature the success of a contest you had with user-generated content, you could have the social wall show all the content with that hashtag.
7. See what resonates.
Understanding the thought process of those who support your organization can be hard. True, many tools exist that help you analyze your nonprofit's social media engagement. However, these tools monitor the ideas you already thought of. User-generated content can make your social channels blow up with content you would have never thought of on your own. This can give you ideas for future posts and help you gain more followers in the process.