You have probably heard of employer matching gifts and might even have experienced promoting them for your organization. But did you know that matching gifts are not only one of the most common forms of corporate philanthropy, but also the most underutilized?
While the benefits are clear, many nonprofits struggle to take full advantage of matching gifts. This lack of implementation leaves an estimated $4-7 billion in matching gifts going unclaimed each year.
If your organization is looking for ways to motivate your donors to pursue matching gift requests, here are three tips to help you succeed:
Ready to learn more? Let's get started!

1. Create initiatives to spread awareness.
The first thing you should know about employer gift matching is that most donors don't know anything about employer matching gift programs. In fact, 78% of match eligible donors have no idea that their company offers a matching gift program. That means your donors need a trusted resource to learn about their own employer's benefits.
We get it — you already have so much information that you want to convey to your donors; how are you supposed to add another educational item to that list?
Luckily there are several easy ways to educate your supporters on matching gifts, and donors consistently respond to matching gift messaging. The three best ways to educate your donors about matching gifts are:
During the Donation Process: Incorporate brief and concise gift matching messaging during the donation process. This targets donors while they are in the giving mindset, and it fits in as an easy call to action on your confirmation page.
Through Acknowledgement Letters: You're already emailing or mailing thank you letters to donors - why not share valuable messages about matching gift basics? You can even include a link that details common matching gift program information.
On Your Website: Web pages are a great way to tell website visitors about gift matching, and not just current donors. This is a great strategy because 84% of donors are more likely to donate if their gifts are matched. That means your matching gift page can actually turn website visitors into donors!
One easy way to reach all of these avenues is through matching gift software. Tools like 360MatchPro can automate the matching gift outreach for you, so that you can ensure the right donors are getting the right messages without any additional work from your team.
The main point: When it comes to matching gifts, your donors need a trusted source of information to help them understand their matching gift programs.
2. Provide donors with easy ways to submit matching gift requests.
If you want employees to take time out of their busy schedule to match gifts, then you need to make the process easy for them. Most supporters are more than willing to increase their donation without having to pay an additional cost, but they still will be discouraged by lengthy or confusing matching gift processes.
Many donors are unaware of the matching gift process in the first place, so you have the perfect opportunity to explain how simple and easy it is to submit matching gift requests. This messaging is vital to helping them take the next step and pursue their gift matching submission form. You can tell your donors that:
They already have all of the necessary information to submit a request.
Most requests only require a simple form about the donation.
Their time spent submitting the request could easily double or triple their donation.
Once you tell the donor how easy this is, you can then show them as well. We recommend providing some of your most valuable donors with direct links to their employers' gift matching submission form. That way they can tell just how easy it is to complete the form and complete their request!
If you don't know who your donor works for, you could create resources that detail the general matching gift submission process. While program logistics vary, most matching gift programs require a simple form with proof of donation. Tell your donors that their own matching gift program could be just that simple!
One easy way to discover both where your donors work and direct links to their matching gift submission form is to utilize an automated matching gift software. This helps donors easily access their matching gift submission pages without calling on your team to provide them with that information.
The main point: When you make matching gifts convenient, it eliminates the barriers of giving and helps supporters focus on the ease of doubling their donation.
3. Track donor insights to sustain your matching gift initiatives.
As with any new initiative, we have to harp on the importance of data. Tracking matching gift data is one of the most important aspects of creating sustainable matching gift initiatives for your organization. Using these insights you can improve outreach, personalize messaging and demonstrate which strategies are the most or least effective.
We recommend that you keep track of:
Your donors' employer: This information can help personalize future outreach and ensure that you are mapping the correct matching gift guidelines to the right donor.
The most generous matching programs: Knowing which matching gift programs are the most effective can help you decide which donors should be targeted in your next gift matching promotional push.
The response to matching gift outreach: Do your donors respond to matching gift emails? What about links on your website? Understanding how your donors digest matching gift info is a great way to plan future successful strategies.
Once you track this data, you can also use it to craft new ways to encourage matching gifts. For example, once you see which of your donors are using your resources to submit gift matches, you can thank them for their contribution.Your supporters want to know that your organization sees their efforts and appreciates their matching gift; it could even motivate them to continue making donations in the future.
Tracking this information may seem like a lot of work, but it is definitely worth knowing that your matching gift program will create a lasting impact for your organization. As always, there are effective automated programs to make tagging and tracking matching gifts easier than ever.
The main point: Donor data is essential to support your current matching gift strategies, and it can be vital to planning new initiatives.
---
Now that you've read through all the strategies, you've probably realized that encouraging donors to match gifts isn't as tricky as you first imagined.
Your organization has access to many resources and data points that can help encourage donors to submit matching gift requests and double or even triple their base donation. You can even check out the Donately and Double the Donation matching gift software integration to make this process easier than ever. Happy fundraising!
---
Author: Adam Weinger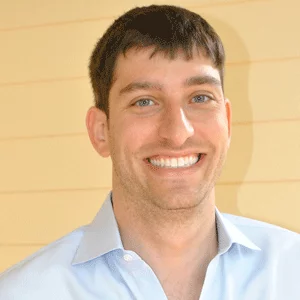 Adam Weinger is the President of Double the Donation, the leading provider of tools to nonprofits to help them raise more money from corporate matching gift and volunteer grant programs. Connect with Adam via email (adam@doublethedonation.com) or on LinkedIn.