Fundraising Strategy
20 Fundraising Ideas for Schools in 2023
Discover the best fundraising ideas for elementary schools, middle schools, and high schools for every season.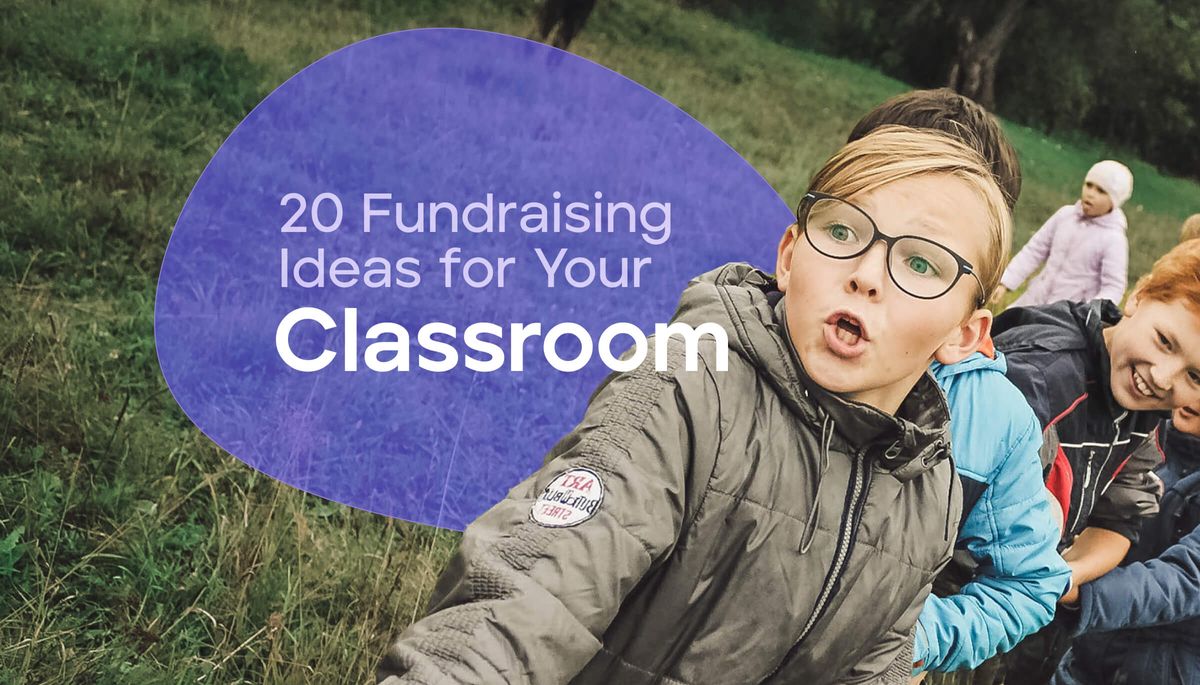 Fundraising is a wonderful way for schools to raise money for student activities, new classroom materials, and so much more. If you're organizing a school fundraiser, sometimes the most difficult part of the planning process is choosing a type of event. To help you get started, we've gathered twenty of the best fundraising ideas for schools. We've been conscious to choose types of fundraisers for every age group, season, and budget to ensure you find one that fits your needs.  
Need a simple tool to take digital donations and manage your fundraising? Check out Donately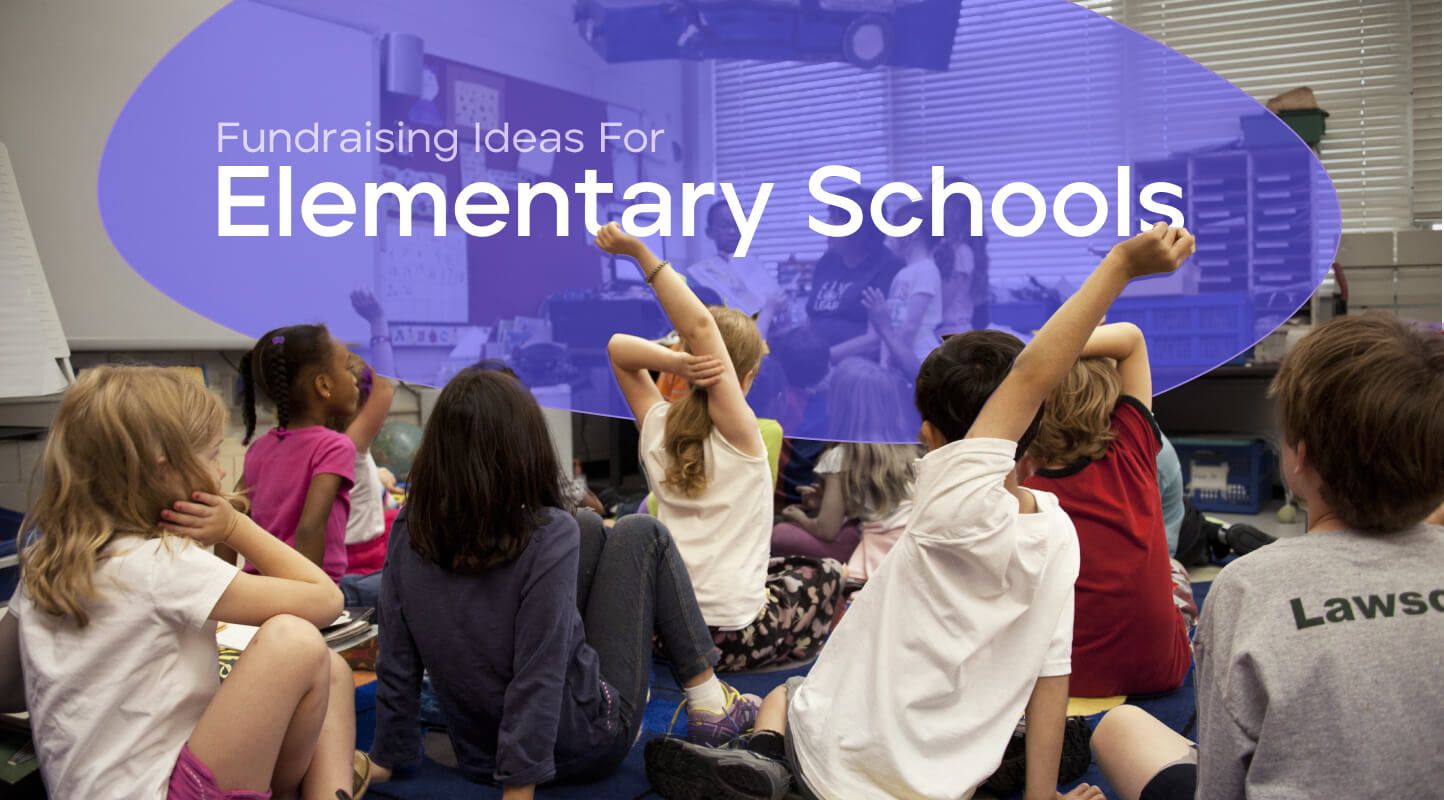 Fundraising Ideas for Elementary Schools
These simple elementary school fundraising ideas get kids involved in your efforts to spark generosity and teach them about the importance of giving back.
1. Read-a-thon
One of the best fundraising ideas for schools, read-a-thons get kids excited to read while earning donations towards your cause. Like with any other "-a-thon" style fundraiser, kids will collect donations from sponsors every time they reach a milestone, such as a number of pages or chapters.
Peer-to-peer fundraising tools will help you expand your network of donors while making it easier for supporters to give towards your read-a-thon. Parents or older siblings can help the participants set up their own fundraising page and share it with their sponsors to encourage timely donations.
2. Talent Show

Let students shine while boosting their self-confidence and having fun with a talent show. Kids can sign up to show off their talents, from playing trombone to martial arts, and the school can charge a small fee for admission. Since you can host the talent show in the school's multipurpose room, this will cut costs and maximize the impact of donations. A faculty member can act as the emcee, introducing performers and keeping the crowd entertained between acts.
3. Bake Sale
A family-favorite fundraiser, perfect for any time of year, a bake sale is a fun and delicious way to get kids involved in a fundraising event. Students will help their parents whip up their favorite desserts to sell, donating the proceeds to the school.
Bake sales are the perfect addition to a school event or can be paired with other community happenings, such as soccer games, church gatherings, or seasonal carnivals.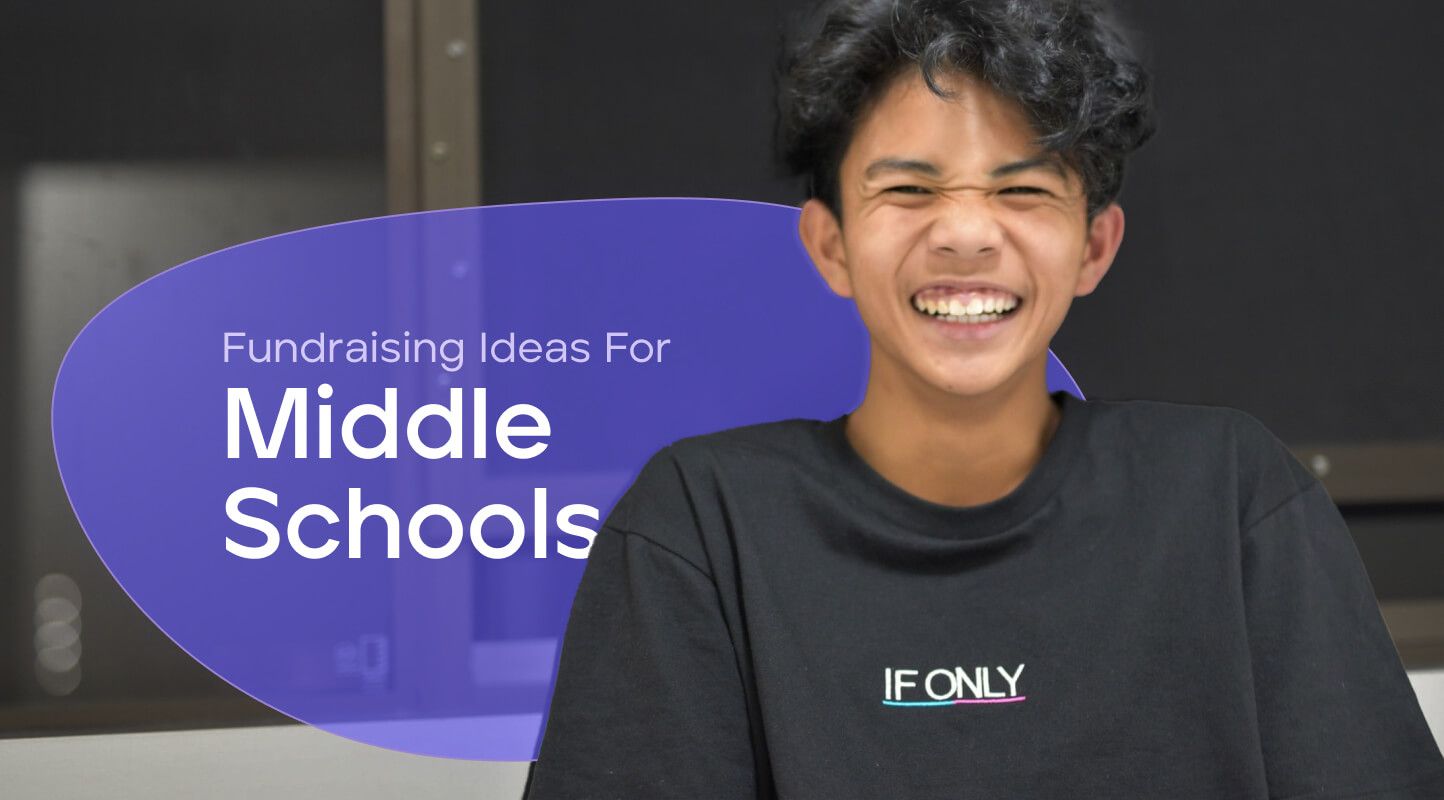 Fundraising Ideas for Middle Schools
Since middle schoolers are more independent than their younger counterparts, they are capable of being more involved in their schools' fundraising efforts. However, the challenge here is to make the fundraisers fun enough to peak kids' interest and keep them engaged. Try the following ideas to accomplish both!
4. Candy Sales
A fundraising classic, candy sales is a popular method for community groups, sports teams, and schools. Not only does this type of fundraiser help you raise money for your school, it also teaches participants to be entrepreneurial and persistent in their goals.
There are many options available to schools looking to partner with candy companies that offer their goods specifically for fundraisers. Keep in mind, this type of fundraiser will require a little research on the organizer's end to find a company that helps them maximize profit and keep costs low for the school.
5. School Carnival
One of the best fundraising ideas for schools, carnivals are a way to bring students and the community together for a day of fun.
Logistically, school carnivals require organizers to be very hands-on and give themselves plenty of time to plan out the event. Your team will likely start out by picking a date and a theme that coincides with the season or relevant happenings. From there, you'll need to find vendors and volunteers for your event. We recommend trying to find local businesses to loan out necessary items in kind and food vendors willing to donate a portion of their proceeds to the school.
6. Pancake Breakfast
Strap on your apron, it's time to whip up some good times while doing good deeds for your school. This easy fundraising idea for schools is a cost-effective way to raise money and have some fun in the process. Faculty and volunteer organizers will set up a pancake breakfast at the school, with kids acting as chefs under the supervision of adult chaperons. Hungry patrons will pay a fee for the pancake breakfast and all proceeds can go straight to your fundraiser, minus the cost of food.
To make this fundraiser even more appealing, set up a topping bar so diners can create their breakfast treat.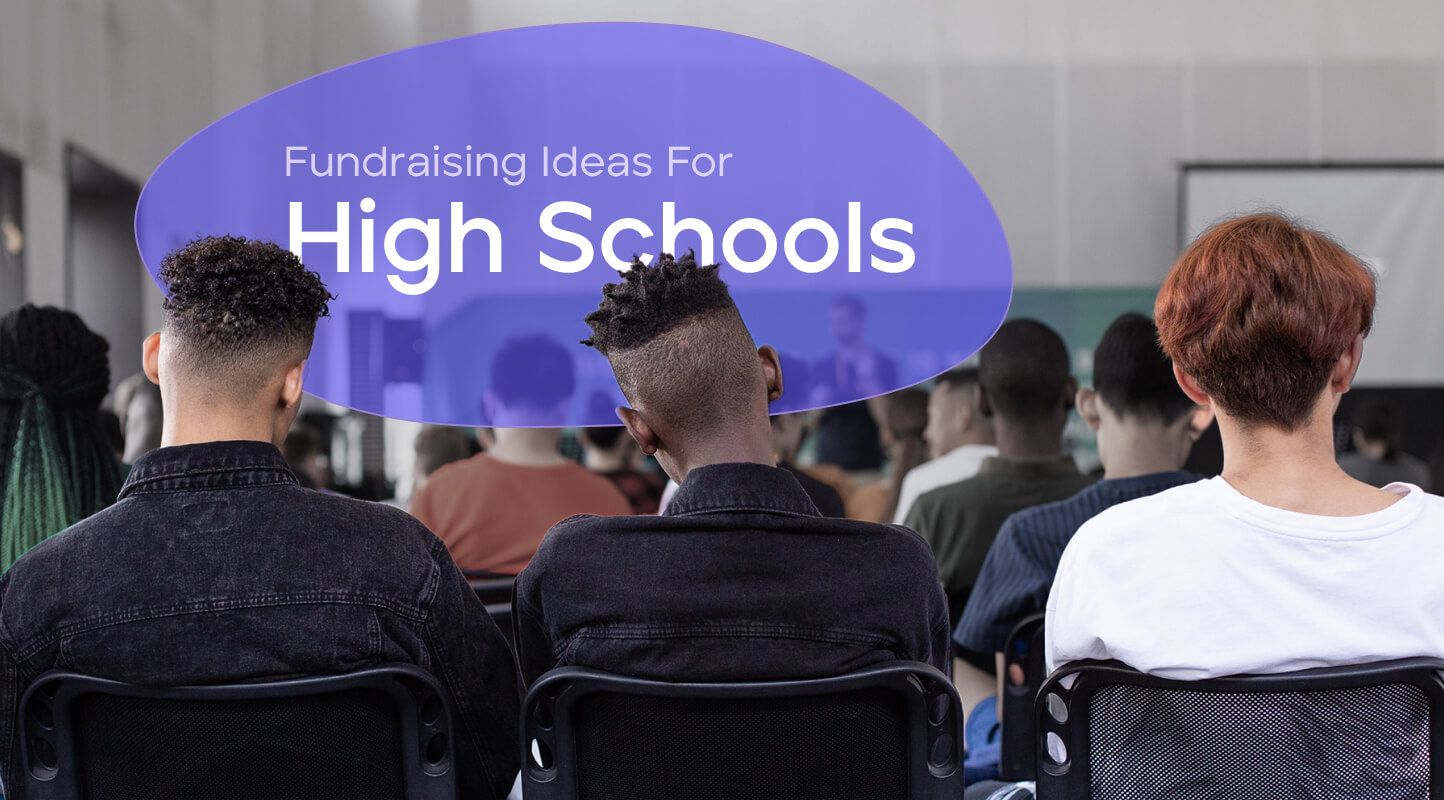 Fundraising Ideas for High Schools
When fundraising for high schools, you can enlist in student volunteers to help organize and promote your fundraiser. These experiences benefit students' college applications as well as teach them the benefits of community involvement.
7. Raffle
A good fundraising idea for school events like football games, pep rallies, and dances, raffles offer donors a chance to win something in exchange for their support. Try to choose raffle items based on your audience to help peak interest in your fundraiser.
Try connecting with local businesses to earn donated raffle items, such as movie vouchers or restaurant gift certificates. In return, these sponsors can earn marketing opportunities at your event.
8. Community Clean Up
Litter is a problem in many communities across the country. However, this challenge offers you an opportunity to bring students together to create a cleaner, healthier environment for themselves and others. Recruit volunteers to clean up an area of your community. These volunteers will find sponsors who pledge to donate a predetermined amount for every bag, ounce, or pound of trash collected by the participant.
9. Walk-a-thon
Walk-a-thons are a popular fundraising idea for schools, nonprofits, and other community organizations. In a walk-a-thon, participants collect pledges from their network of friends, family, and neighbors. When the participant reaches an agreed upon milestone, the sponsor will make a donation to your cause.
Peer-to-peer fundraising tools can again be helpful here, as they enable sponsors to donate money quickly and easily no matter where they are.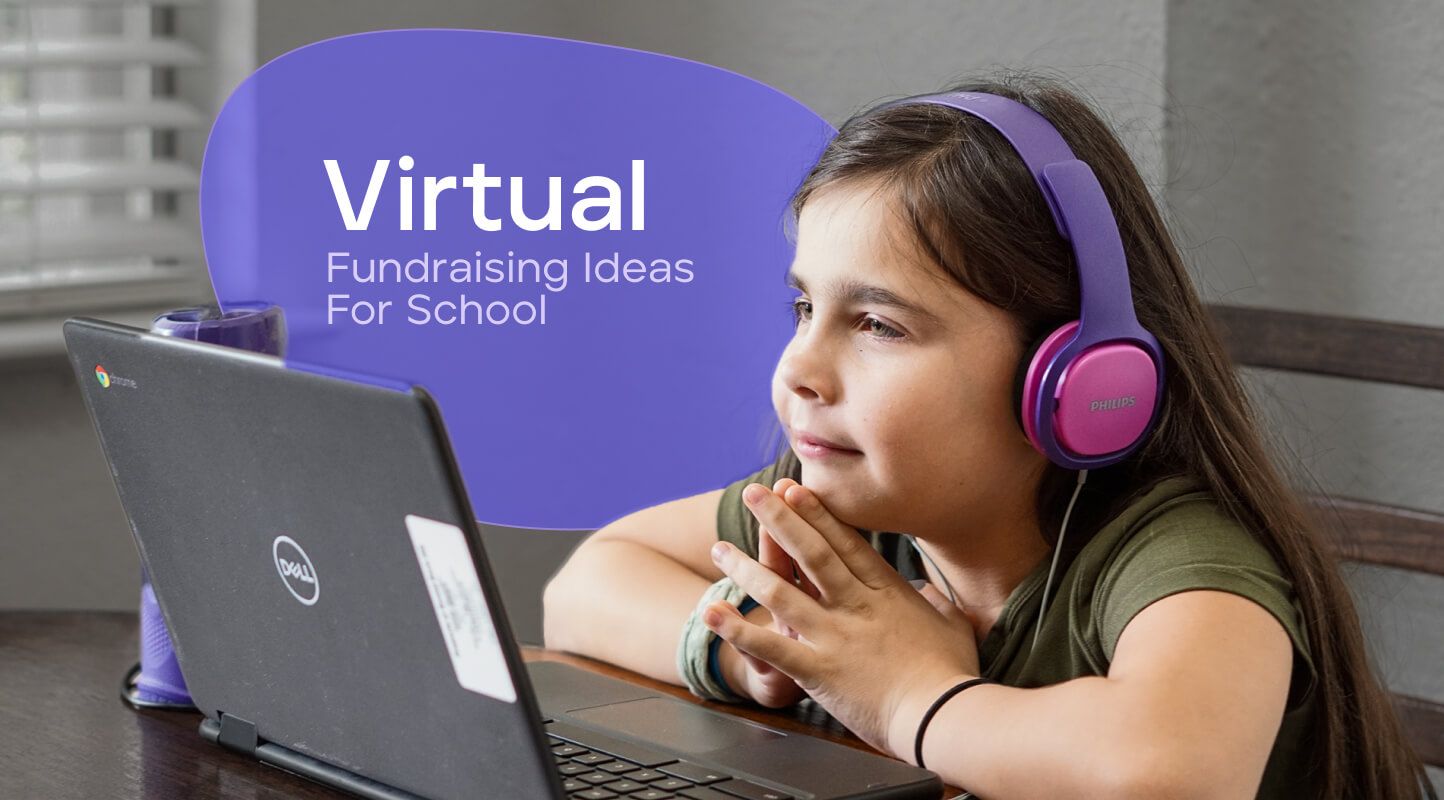 Virtual Fundraising Ideas for Schools
In the post-pandemic era, many organizers are searching for covid-friendly fundraising ideas for schools that are still engaging. While this can be a challenge, with a little creativity, you can set up an online fundraiser that gets attention.
10. Online Auction
Take your fundraising efforts online to maximize reach with an online auction. If you've heard of sites like EBay, you're likely familiar with the concept of online auctions. Participants bid on the items they want until the auction closes, after which the winning bid is automatically determined.
This school fundraising idea will require organizers to use an online auction platform to host their fundraiser and ensure a fair bidding process. Enlist in local businesses or students' families to donate items to auction off, such as concert tickets, restaurant vouchers, or tangible items.
11. Virtual Challenges
Virtual challenges have gathered popularity over the years, especially in 2023, taking the internet by storm. Set up your own virtual challenge by asking students or parents to complete a task and record themselves doing it. Before completing the challenge, supporters can ask for pledges from their peers in exchange for their participation. These challenges can be as wacky as you want! For example, you may ask participants to dress up as their favorite story book character and go to a public place to raise money for the school library.
12. Peer-to-Peer Fundraising
A simple and effective way to drum up support, peer-to-peer fundraising enables people to participate by collecting donations towards your cause. All participants have to do is make a donation page connected to your fundraiser and begin sharing it with their peers. An ideal online fundraising idea for schools, we recommend tapping into your faculty and parent network to find supporters.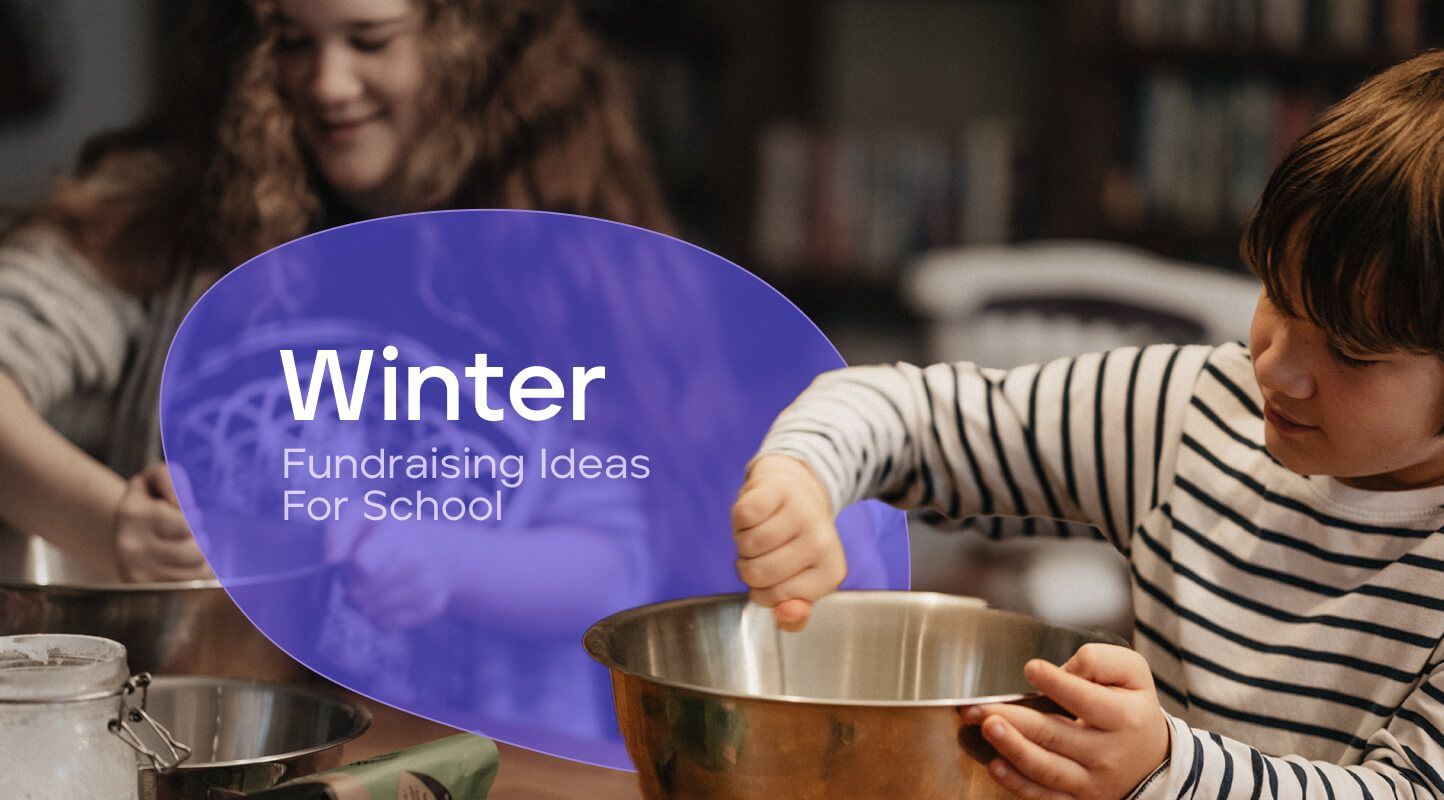 Winter Fundraising Ideas for School
Cold weather and snow storms can't stop your school fundraisers! Check out these ideas for winter fundraising events that are easy and inclusive.
13. Cookie Decorating
Host an event for the whole family with a cookie decorating party. You can ask parents to bake cookies and bring them in for the kids to decorate. To raise money, charge a modest entrance fee and ask families to donate the supplies.
14. Art Show
Not all winter fundraising ideas need to be focused around the holidays. An art show is an event all students can participate in and is ideal for colder months because it can be held indoors. Ask students to submit pieces for the art show and charge a fee for attendance to the event. To sprinkle in some fun for attendees, offer refreshments and play music. You can also combine this with another good fundraising idea for schools by hosting a raffle.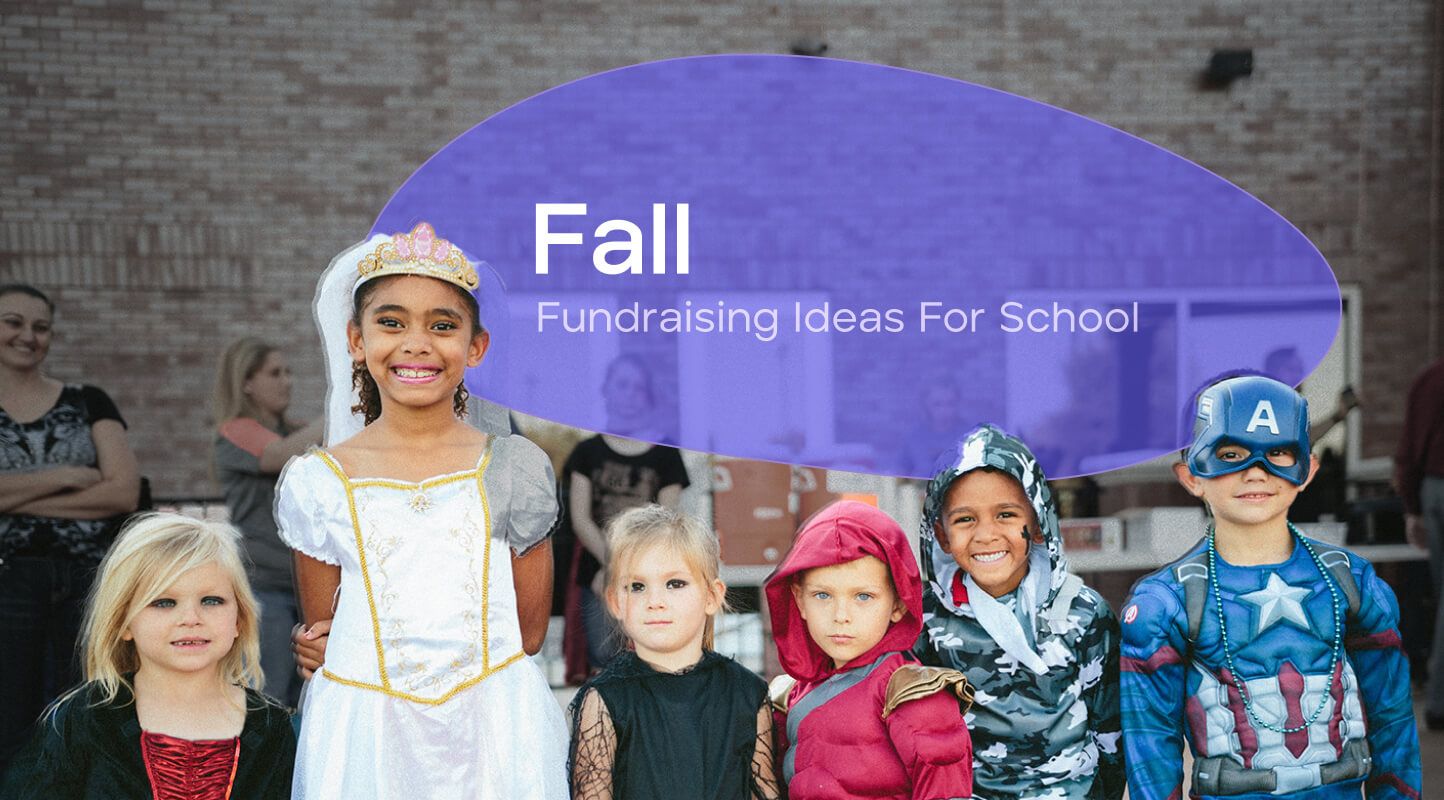 Fall Fundraising Ideas for School
Seasonal fundraisers are a great way to spice up your efforts and keep donors engaged. Check out the following ideas for hosting a fall fundraiser at your school.
15. Haunted House
Kick off spooky season with a haunted house hosted at the school! Enlist in parents and faculty members to donate their time or skills to building the haunted house. People handy with tools, skilled artists, and other volunteers will be paramount to the success of your fundraiser. In exchange for entrance into the haunted house, charge a small fee. You can even run this fundraiser multiple days in a row to maximize donations.
16. Fall Carnival
Help students make lasting memories while delighting your community with a fall carnival. To encourage support, let attendees know that a portion of the proceeds from their tickets and gaming fees will go towards the school's fundraiser. When looking for vendors for your carnival, attempt to get items or services donated by local businesses. You can also ask businesses for donation matching or gifts to fund necessary components of your event.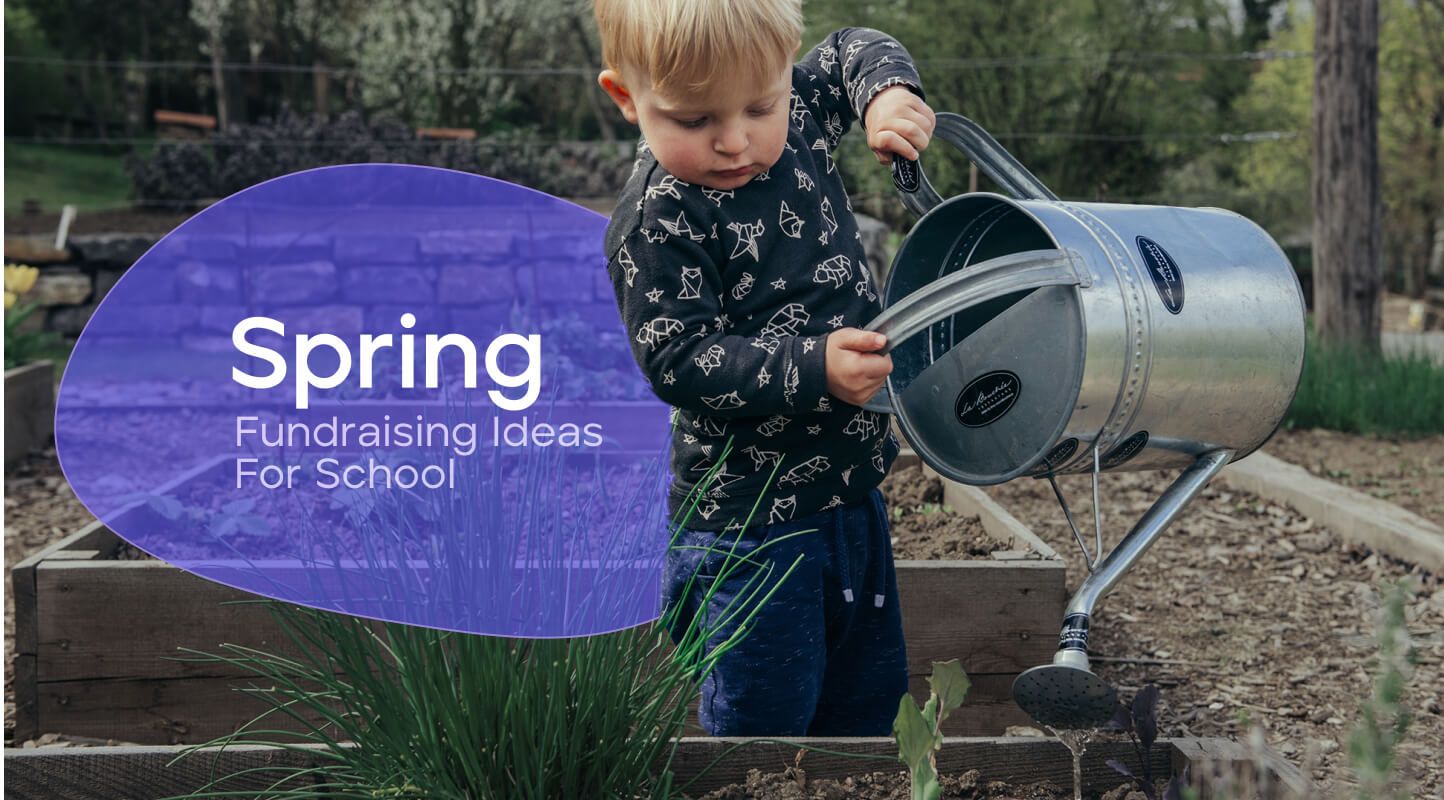 Spring Fundraising Ideas for School
We bet your supporters are ready to get outside as the weather heats up and the sun comes out. Try these spring fundraising ideas for school to take advantage of the new season.
17. Outdoor Picnic
Celebrate warmer weather with a picnic hosted at the school or a nearby park. Provide blankets, games, refreshments, and music for attendees in exchange for a donation. Add a little fun to your event by hosting contests or races appropriate for the age level of your attendees.
18. Flower or Seed Sales
As the winter season thaws, many home gardeners will be thinking about planting new flowers or vegetables for spring. Selling seeds or small, live plants is a relatively inexpensive way to fundraise for the spring season. It's also easy to go down to your local gardening center to get supplies. You may be able to strike a deal with the owner to get supplies at a reduced rate!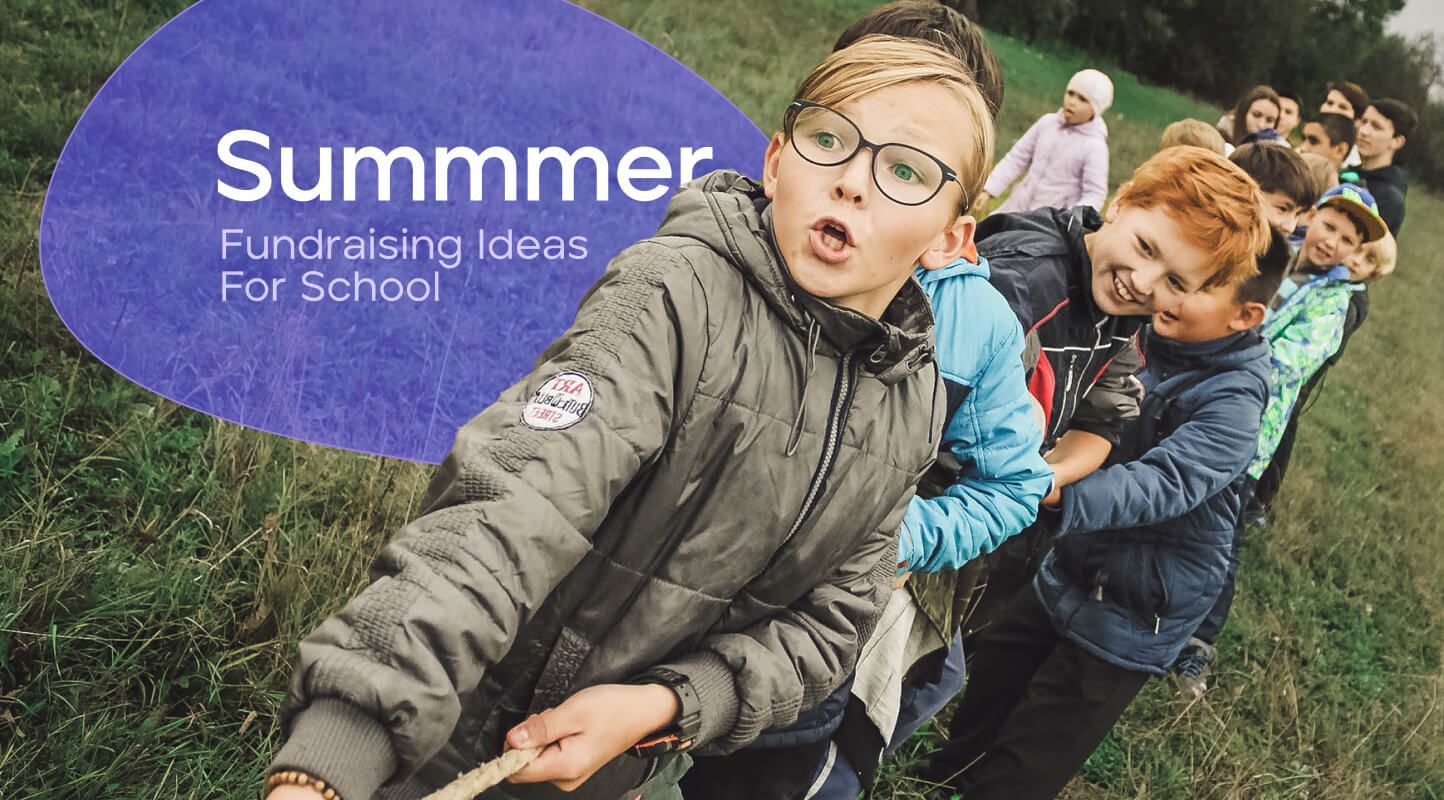 Summer Fundraising Ideas for Schools
Before school lets out for the year, try these easy summer fundraising ideas for schools that are fun for the students and donors.
19. Movie Night
An outdoor movie fundraiser is perfect for attendees of any age and can be adjusted based on your crowd. All you'll need is a projector, screen, and refreshments for sale to make this night a hit. Just be sure to advertise your event well in advance to maximize attendance and donations.
20. Car Wash
Take advantage of the hot weather by cooling down with a car wash. Ideal for high schools and sports teams, this classic fundraising idea is easy to organize and inexpensive to pull off. In addition to hanging signs around the neighborhood, we recommend sending a newsletter out to students and families to let them know about your event.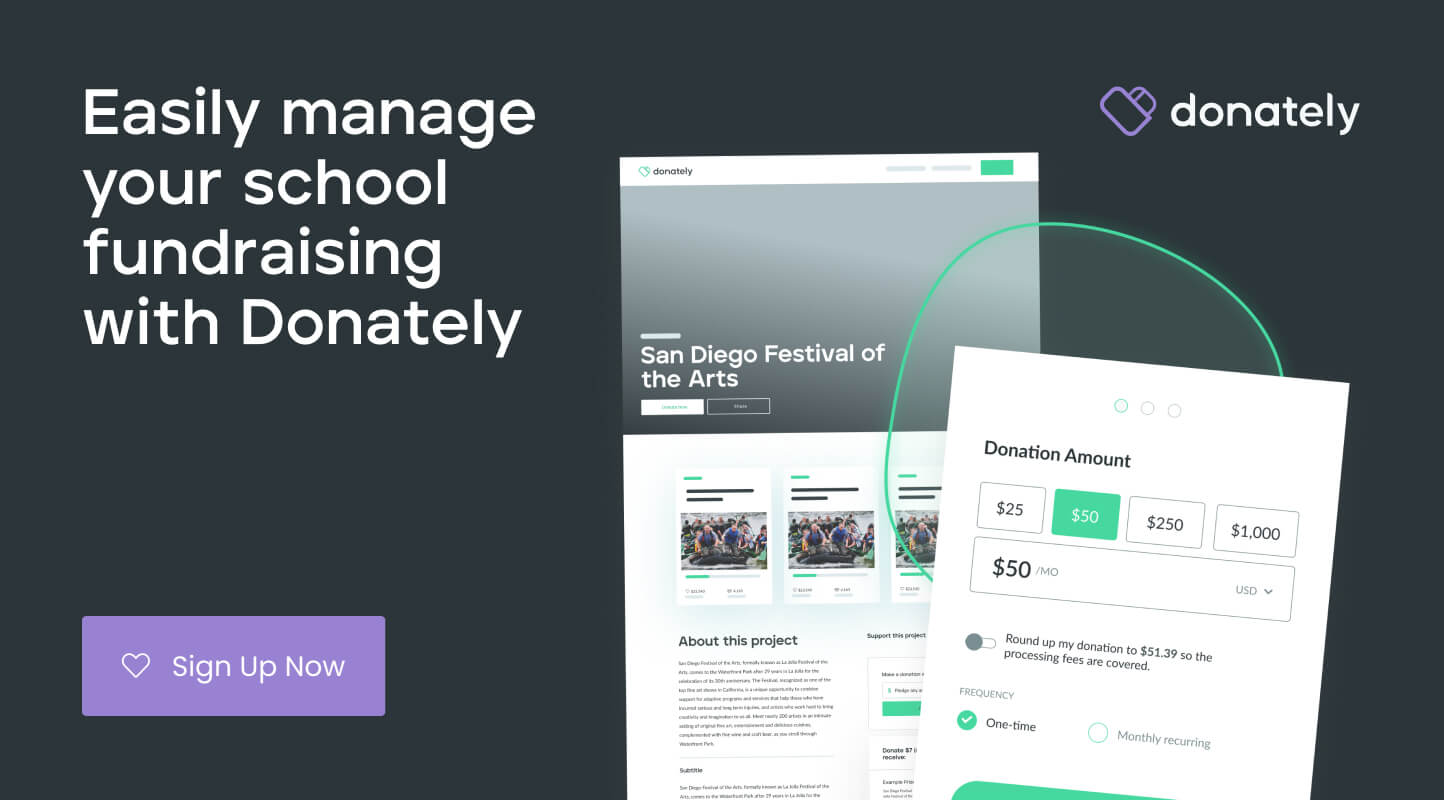 Make Your Next School Fundraiser a Success
Donately is a useful tool for schools, nonprofits, churches, and other organizations looking to do good in their communities. With flexible plans and a wide range of donation tools, Donately can be adapted to your specific needs, programs, and events being held in 2023 and beyond. Find out what Donately has to offer now!