Giving Season
Year End Giving 2023: Guide for Nonprofits
Dive into year-end donations, their impact, and strategies to harness seasonal generosity. From audience targeting to powerful campaigns, our guide, enriched by insights from Fifty & Fifty, offers a roadmap to elevate your nonprofit's end-of-year fundraising initiatives.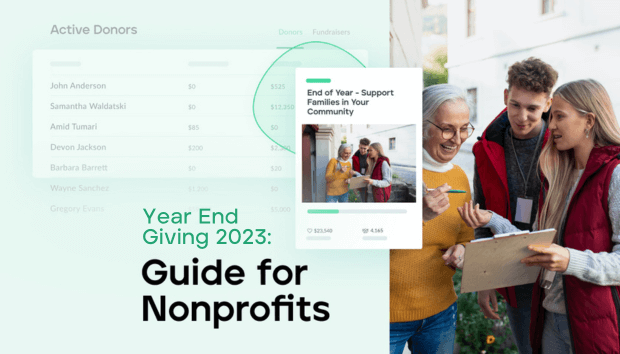 As the cold weather makes its way into our communities, so does the spirit of charitable giving. While people prepare to donate to causes they care about, nonprofits are strategizing how to share their stories with potential donors. End of the year giving campaigns are a reliable way to raise awareness and increase donations before the calendar turns to the new year. Stay tuned for a detailed guide on how to make the most of this years' seasonal giving campaign.
What is Year End Giving?
The end of the year presents nonprofits with the best opportunity to reach their fundraising goals. The holiday season reminds many people about the power of giving to others, spurring an uptick in charitable donations. While there's plenty of generosity to go around during this season, your organization still needs to get in front of potential donors ready to give to a great cause.
Why is Year End Giving Important?
The end of the year sees the highest amount of donations, primarily in November and December. In fact, the 2022 M+R Benchmarks Study found that nonprofits raise anywhere from 17% to 31% of their annual online revenue in December alone! The year end giving phenomenon allows nonprofits to benefit from the increased generosity often experienced in fall and winter. Many nonprofits look at year end giving as a chance to reach their fiscal goals before the calendar turns to a new year.
Since end of the year charitable giving is so popular, you'll be facing competition as you work to engage with donors. It's of the utmost importance that you have a strategy in place to ensure your organization gets a share of the pie.
What is a Year End Giving Appeal?
Year end giving appeals are requests to solicit donations at the end of the year giving season. These can be delivered in a variety of ways, including letters, emails, videos, and more. These appeals will appear in all facets of your campaign, and should include clear instructions on how to donate.
How to Develop a Year End Campaign
Nonprofit year end campaigns are one of the most important, and potentially pivotal, campaigns organizations run all year. It's a way for you to spread your message, recruit supporters, and, ultimately, get more donations at the end of the year.
Every good nonprofit campaign starts with a strong strategy. So, we partnered up with our friends at Fifty & Fifty – a digital agency for purpose-driven brands – to write this step-by-step guide detailing how to build your end of year giving campaign.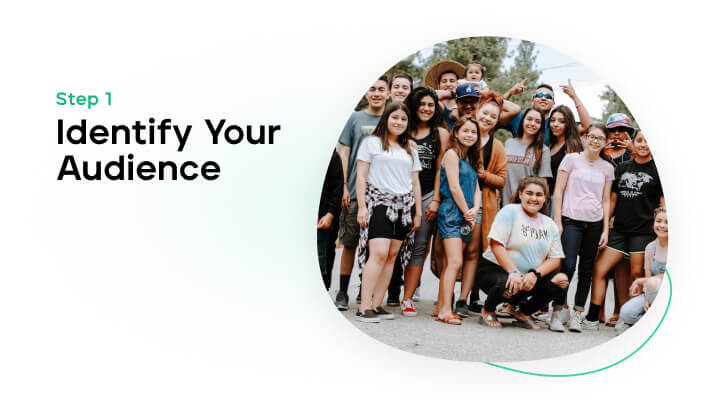 1. Identify Your Audience
It's likely you've already put in work figuring out who your top donor demographic is and what motivates them to give. If not, there's no better time than the present! Identifying your donor demographics will help you tailor your end of the year campaign to your audience and create messaging that best appeals to them.
We recommend taking a look at your regular and one-time donors to identify trends in location, age, gender, and other identifying characteristics. This will be easier if you use a donation management software that enables you to review donor data and insights.
If you don't have access to robust donor data, here are some helpful insights into general charitable giving demographics: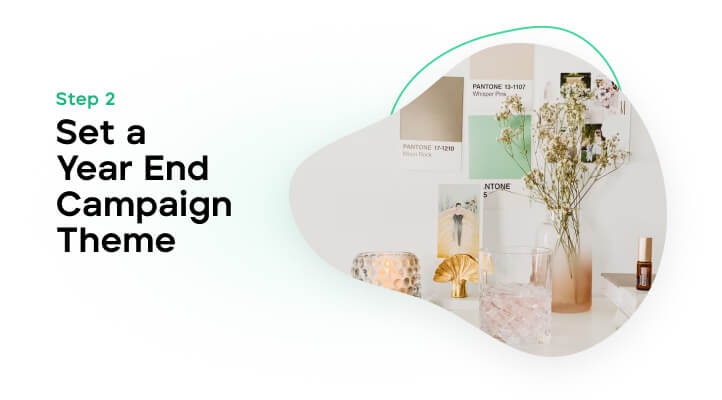 2. Set a Year End Campaign Theme
A theme can differentiate your year end giving campaign from previous fundraisers and help you express the "why" behind your campaign. It's the foundation upon which you can build your campaign narrative and begin telling your organization's story.
When developing a theme, it may be helpful to look for inspiration from outside the nonprofit space. Marketing campaigns can provide you with excellent examples of how to create a cohesive theme and supporting creative, such as social posts and videos.
When ideating a theme, think about those you help, whether it be people, animals, or the planet, and focus your concept around them. This is another area in which knowing your audience can benefit you.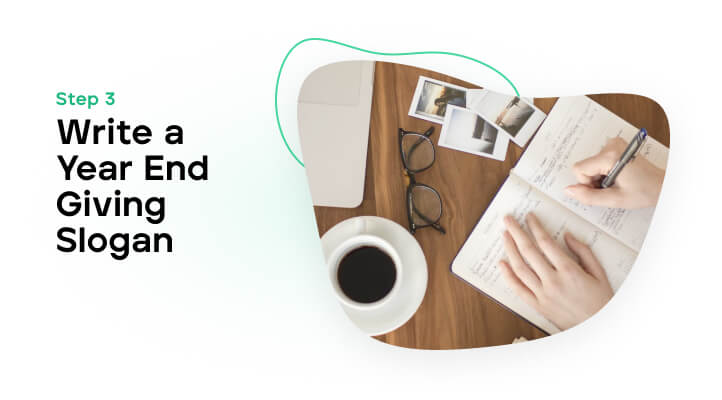 3. Write a Year End Giving Slogan
Your theme and slogan go hand in hand. Together, they set the stage for the rest of your campaign messaging. Here are a few things to keep in mind as you draft your year end giving slogan:
Keep it short and sweet
Use plain, understandable language
Use emotional appeal
Make it action-oriented, when appropriate
Focus the attention on those impacted by your organization and potential donors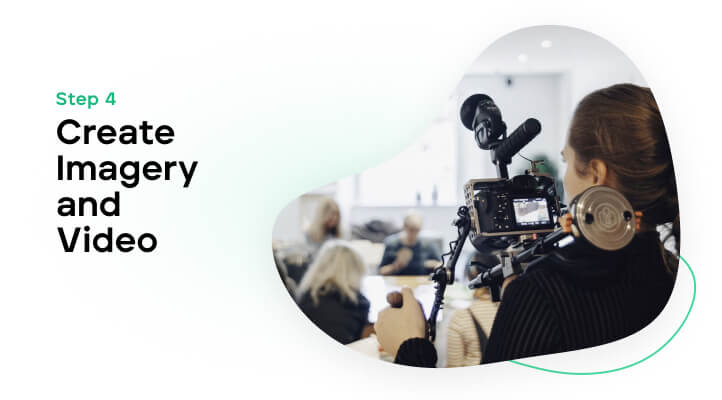 4. Create Imagery and Video
Your year end giving images, videos, and other creative assets will work with your theme and slogan to create a full fledged campaign. When choosing images or creating a video, make sure to use your campaign theme as a north star, guiding the rest of your creative.
Images and video can help your audience understand your mission and see how your work impacts the communities you help. It also enables you to make an emotional appeal by showing your potential donors where their money is going and why it matters.
If you're a small nonprofit organization, you may have limited resources to spend on photographers, videographers, or visual artists. Instead, send out a call to your volunteer base to see if anyone with these skills would be interested in working on your year end campaign.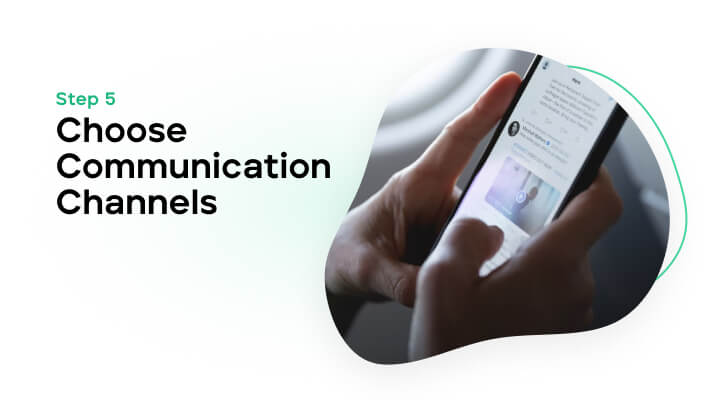 5. Choose Communication Channels
You can develop the best year end giving campaign in the world, but it won't work unless people see it. How you communicate your campaign will vary based on your nonprofit's size and budget. If your campaign is geared towards year end giving for churches, schools, or local nonprofits, you won't need to spend your valuable resources on national commercials or paid advertising. Instead, you can set your sights on more accessible communication channels that still have powerful reach, such as social media and local news organizations.
To have the best chance of engaging your ideal audience, you'll want to use multiple channels to distribute your message. We suggest using a combination of the following options.
Social Media
About 90% of people in the U.S. use social media, making this one of the best ways to share your message and reach new audiences. Social media also earns points for being cost-effective, with most platforms offering free accounts.
We recommend putting substantial planning into your year end social media campaign, creating a strategy that spans the months leading up to New Years. The goal is to not only bring awareness to your campaign but to encourage your supporters to engage with your organization by donating, sharing content, or setting up their own peer-to-peer fundraising pages.
Don't forget that video is the highest-performing medium on social media, which can help you bring more attention to your cause and expand your reach beyond your loyal donor network.
Email
Email marketing is an important tool for your year end giving campaign, and one you're likely already familiar with. This is an ideal way to appeal to your recurring donors and reactivate one-time donors who have proven to be sympathetic to your cause.
It's crucial your emails feature compelling end of year giving email subject lines that call supporters to action. Here are a few proven tips for writing email subject lines:
Personalization, such as names and locations, can increase open rates
Limit your subject lines to 9 words or 60 characters
Center attention on your donors or the cause, not your organization
Include a call-to-action, when possible
Be specific and descriptive about what the email is about
Limit the use of punctuation marks to avoid looking like spam
Text Messaging
Text messaging is another great way to communicate with your existing donor list. Donately makes this a little simpler with a text messaging tool designed to drive revenue through text messaging. You can even send a donation form directly to your supporters so they can give to your cause in just a few taps.
Press Releases
A long time favorite of nonprofit organizations, press releases help you get your story out to new audiences, gain backlinks to your website, and drive interest in your year end campaign. While larger nonprofits may have contacts at major news outlets, smaller organizations will want to get in touch with local news outlets, magazines, and channels.
End of the Year Giving Letter
Show your donors you care with personalized letters. In addition to including the recipient's name in the greeting and the signature of the sender at the closing, you may want to consider handwriting the addresses on the envelope to sprinkle in a more personal touch. This extra step can help increase the chances of a recipient opening your letter.
End of Year Giving Letter Sample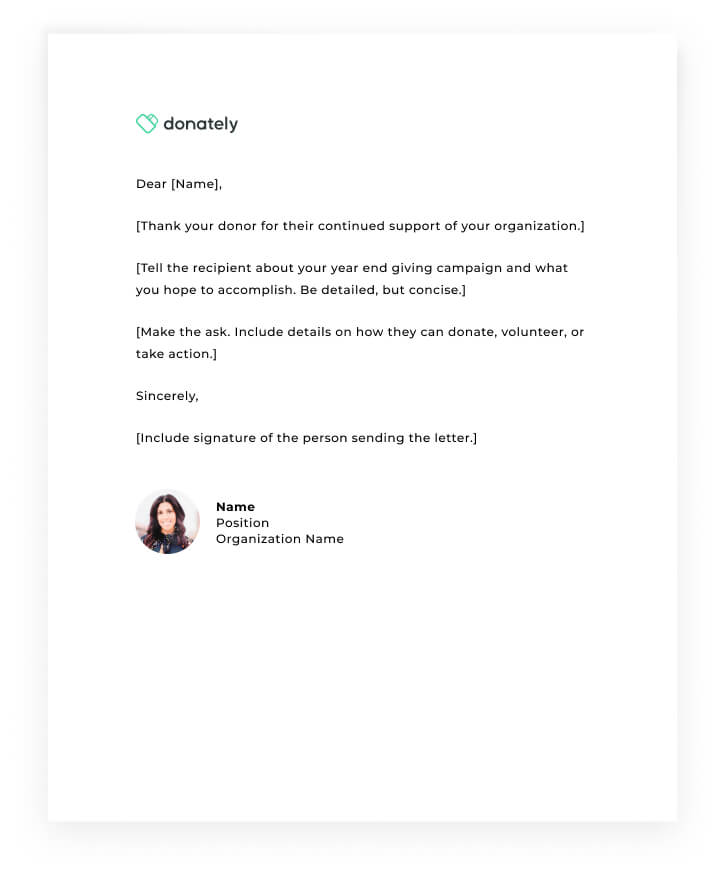 6. Plan Events to Support Your Cause
As a nonprofit organization, you're no stranger to fundraising events. Align your fundraiser with your campaign theme to present a cohesive narrative and inspire your audience to attend your event. Don't have the time or resources to plan your own event? Try tabling at a community function, such as holiday carnivals, church events, and the like.
More End of Year Giving Campaign Ideas
Peer-to-Peer Fundraising
Peer-to-peer fundraising is an effective addition to your year end giving campaign. This type of fundraiser enables your supporters to collect donations on your behalf, expanding your reach to new audiences and growing your revenue potential. To start a peer-to-peer fundraising campaign, you'll need to use a donation platform that enables you to easily create personalized fundraising pages, like Donately.
Year End Giving Statement
Year end giving statements serve as reminders to regular donors about how they've positively impacted those who benefit from your organization. These letters show donors a total summary of their annual giving and thank them for their support. By giving donors insight into how they've made a difference, you can encourage them to finish off the year strong by donating to your year end campaign.
If your organization is eligible, you may also want to remind donors of your 501(c)(3) status. The end of the year will be donors' last opportunity to make tax-deductible donations.
Final End of the Year Charitable Giving Tips
Start Early
Your team should start on your year end campaign strategy long before it becomes live. Begin ideating your campaign in the early fall with the intention of kicking things off in November. This will give you plenty of time to develop a theme, create content, contact publishers, and solidify an end-to-end strategy. And, when all else fails, get help from people who know what they are doing.
Make it Personal
Your campaign needs to make every donor feel important. Their contributions matter and they want to understand how their charitable giving impacts the beneficiaries of your nonprofit. Video can make your campaign more personal by showing donors firsthand how your work impacts your community. We also recommend personalizing communication when possible.
Use a Donation Platform
A donation management platform can make your fundraising efforts easier and more effective. Donately offers organizations of all sizes tools that help drive donation revenue and optimize their campaigns with user-friendly capabilities your whole team can use.
Good luck and happy fundraising!

FAQ Section

Why is end of year giving important for taxes?
When individuals donate to qualified tax-exempt organizations, those contributions may be tax deductible. This benefit helps individuals who donate regularly to earn benefits from their charitable giving. And who doesn't love a win-win?
Where can I find year end giving campaign examples?
We recommend looking to charities you admire to find examples of year end giving campaigns. Many of these examples will be from nonprofits with large budgets and national or international reach. While not all organizations can replicate these campaigns, try picking out what exactly you like about them, then emulate that. Did they inspire you through storytelling? Was their slogan memorable and impactful? Drill down to the root of these campaigns' effectiveness to gain inspiration for your own.
Do I need to use donation management tools?
A donation management platform will make running a year end giving campaign a whole lot easier. With a platform like Donately, you can create donation pages, accept donations, track donor data, enable peer-to-peer fundraising, and so much more.