4 Unique Fundraising Ideas for Growing Organizations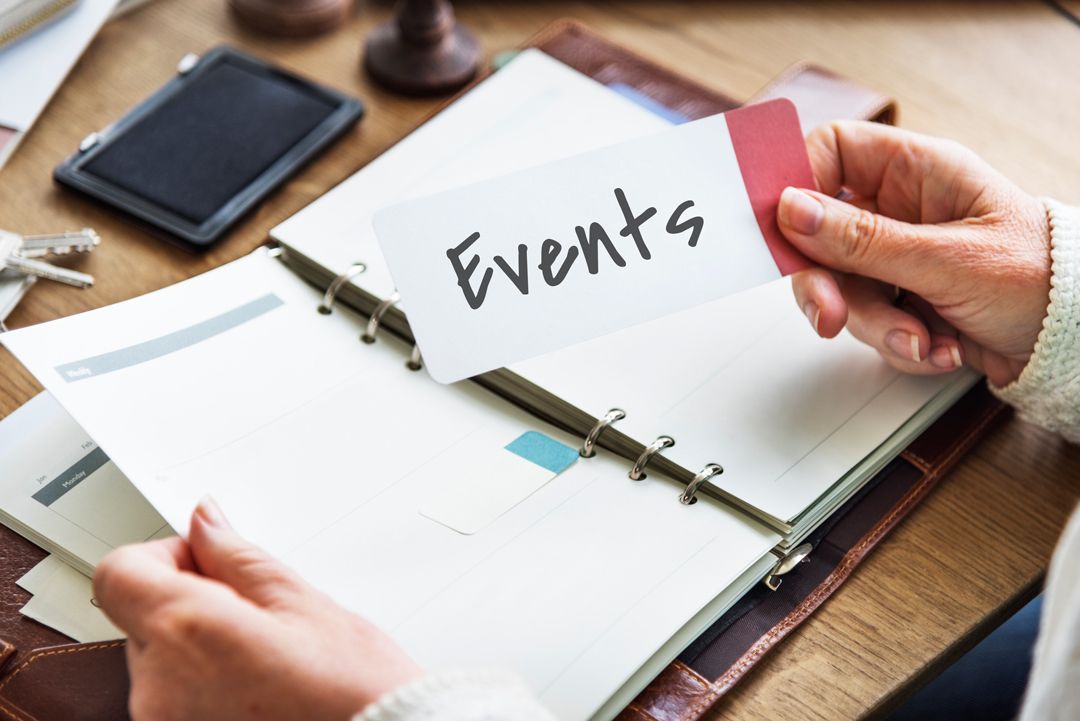 Congratulations, your organization is expanding! You've already done so much to extend your reach in your community, and now it's time to develop your organization itself.
The number one roadblock for expanding organizations, and especially growing nonprofits, is the access to funding. Expansion isn't cheap! You may need extra funds to hire more people, find larger space, invest in new software, etc. to achieve growth.
You've already laid the right groundwork (like investing in online donation page software and building relationships with your supporters); now it's time to take your fundraising strategy to the next level. One method to maximize these fundraising efforts is combining different fundraising campaign strategies.
This means fundraising ideas can be used in tandem with one another to improve success rates for each, increasing your overall profits. Here are some of our top picks for easily-combined, unique fundraisers:
Interested to see how these fundraising ideas can help your organization expand? Let's dive into the first fundraiser!

1. Shoe Drive Fundraiser
Shoe drive fundraisers are listed as the number 1 fundraising idea for their cost efficiency, easy setup, and high potential to combine with other ideas.
Organizations specializing in these unique fundraisers will help you turn shoes to cash. Once you've found an organization to work with (like Funds2Orgs), you only need to follow a few simple steps to raise money:
Set up collection stations in places where your supporters will easily find them. The fundraising organization will provide these collection materials. Set up collection boxes at locations such as your organization's home base of operations, local schools, businesses, and your other fundraising events.
Advertise the shoe drive fundraiser. Let everyone know about this amazing opportunity to donate to your organization. Post about the fundraiser on your website, on social media, with flyers around town, and in the invitations for other fundraising events. Tell your supporters about the project this fundraiser will finance and how they can help by simply donating shoes.
At the end of the campaign, contact the fundraising provider. Most will come and collect all of the shoes you've collected. The collection of donated shoes will then be weighed. The fundraising company will then send a check to your organization based on the weight of the footwear, in most cases.
You'll find this fundraising idea especially useful if you're fundraising for kids, which is why it was listed as a top school fundraising idea by Funds2Orgs.
Why is it perfect for kids? Because kids are constantly growing out of old shoes. The fundraiser acts as a way for families to partner with a local nonprofit to declutter the house, support a great organization (like yours!), and instill charitable values in children.
Of course, this is a great fundraiser for all ages, not just for kids. Everyone has pairs of gently worn, used, and new shoes they'd be willing to give to a great cause. Plus, you can set up collection boxes at all of your other fundraising events so that your donors can support both efforts. Try combining this unique fundraiser with any of the other fundraising ideas in this post.

2. Silent Auction
Silent auctions are a classic fundraising idea for all nonprofits but are especially useful for growing organizations. Plus, mobile technology has made these events more successful than ever.
Mobile bidding auction software makes it easy for supporters of organizations to track their desired auction items from their phones. This means they will likely be checking these items more often, increasing donation amounts to their fullest potential for each piece as people try to outbid one another more frequently.
Silent auctions give your organization a chance to:
Work with other local organizations. Ask your fellow local organizations to donate (or sell cheaply) their products. You may ask a local painter for a themed painting, a florist for an arrangement, or a restaurant for a gift card. It is not only a great way to stock your auction, but it also helps other organizations to market their goods.
Host a classy event for your supporters. Your silent auction can act as a celebration in addition to a fundraising event. Pair it with a gala and invite your guests to come to enjoy food and conversation in addition to participating in the auction.
Appeal to supporters who couldn't make it to the event. Mobile bidding enables your donors to bid from all over the world. All they need to do is check their phones! Mobile bidding opens the door for a broader audience to bid, and a broader audience means more bidders.
Combine your silent auction fundraiser with others to maximize profits. For instance, host a gala where people pay for a plate, including the silent auction element, then tell everyone about the shoe collection box that will be at the event. You'll raise funds through all three efforts at one fun event.

3. 5K Fundraiser
We hear about more and more 5K fundraisers popping up everywhere. It is because there has been such an increase in demand for more and more of them. 5K's have a fantastic following from athletes, which makes it a perfect fundraising opportunity for your growing organization.
Hosting a 5K can be as big or small of a fundraiser as you want it to be. This makes it a versatile, and an all-time favorite out of the many possible unique fundraising events.
There are plenty of benefits to this fundraiser such as:
Giving people an actionable way to show they care. For many people, simply contributing a donation does not feel like enough for a cause for which they care. Many want to go out and do something to show their support. 5K fundraisers provide this opportunity. Be sure to create a hashtag so your photogenic supporters can show off their good deeds.
Plenty of opportunities to raise money for your cause. Your race registrations are only the beginning of your fundraising opportunities. You may also choose to sell custom 5K race shirts through a site like Bonfire. After the race, encourage runners to dump their running shoes after the run in your collection boxes for your shoe drive fundraiser.
Promoting a healthy community. 5K's are a great way to support a healthy lifestyle in your community. Everyone needs exercise in their day-to-day lives, and health kicks are becoming trendy in the world today. Promoting a healthy lifestyle for your community reflects well on your reputation as an organization because it shows you care.
When you are planning your 5K, be sure to choose a safe location to run in. If necessary, contact local authorities to close roads for runners. Also, be sure to have a medical team on standby for any injuries that may occur.
5K events are the core event that you can tie in your other fundraisers. For instance, online fundraising can help fund the materials for the race (timers, water, etc.), maximizing the profits you receive from registrations.

4. Crowdfunding Campaign
Crowdfunding is an easy way to collect small donations from a wide range of people. It is a perfect fundraising opportunity when you have a specific project or event for which you are raising money. Therefore, it is also a top pick to combine with the other fundraising opportunities in this post.
Before you begin your crowdfunding campaign, make sure you have everything you need from your chosen crowdfunding website. The platform information you should pay attention to includes:
Credit processing fees. Ofen crowdfunding platforms include a credit processing fee, a small fee taken from each donation. That means the contribution will be slightly less than initially intended. This fee is usually only by 1-4% plus $0.20-$0.30. However, some platforms also give your donors a choice to cover this processing fee for you.
Platform fees. Platform fees are often a percentage of the total money you raise that goes towards the crowdfunding platform. This fee is how most platforms make their money. This percentage may vary from one platform to another, usually between about 3-5%, so be sure to do your research into the exact rate before you choose.
Campaign page customization. With any online fundraising campaign, it is essential to make sure all your fundraising materials are created in the brand of your organization. Make sure your crowdfunding platform offers customization of the crowdfunding campaign page so you can include your organization's colors, logo, and mission.
Before you choose, be sure to also do some research on the various reviews of considered platforms. In addition to getting a better idea of the services of the platform, these reviews can also give you insight as to what other types of organizations have worked on that platform. If organizations similar to yours have left good reviews for a platform, it is likely an excellent choice to consider.
If you're a real overachiever, you can try combining the 4 fundraisers featured in this post. Start a crowdfunding campaign through a kick-butt crowdfunding platform, anchor that crowdfunding campaign with a 5K event, auction off prizes of assorted running gear at the race, and include a shoe collection station at the 5K!
Growing organizations need funding to help them expand and extend their reach in the community. By including these 4 fundraising ideas into your next fundraising strategy, your organization is sure to see a boost in revenue.
Author Bio
Wayne Elsey is the founder and CEO of Elsey Enterprises (EE) and a member of the Forbes Business Development Council. Among his various independent brands, he is also the founder and CEO of Funds2Orgs, which is a social enterprise that helps schools, churches, nonprofits, individuals and other organizations raise funds while helping to support micro-enterprise (small business) opportunities in developing nations.